"My man has seen me be super upset (again) about the show I love," the dancer wrote after her fiancé Brian Austin Green slammed DWTS for not inviting her.
Dancing with the Stars alum Sharna Burgess is speaking out after she wasn't invited to participate in Len Goodman's tribute performance earlier this week.
Just hours after her fiancé Brian Austin Green slammed the dance competition series for excluding her from the tribute, the professional dancer — who appeared on 14 seasons of DWTS — took to her Instagram Stories on Wednesday to express her sadness over not being asked to be a part of the televised honor.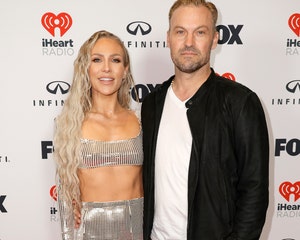 Brian Austin Green Slams DWTS for Not Inviting Fiancée Sharna Burgess to Len Goodman Tribute
"My man has seen me be super upset (again) about the show I love. Last night was hard and he listened to me while I shared my heart. I haven't made a single comment publicly about the tribute because of a few reasons," Burgess, 38, began in a lengthy written message.
"Firstly .. I know it's not about me, it's about Len and the honor he deserved," she said of the longtime DWTS judge, who passed away in April following a private battle with prostate cancer. "Secondly .. this hurt more than not being asked back and I'm working through it. Thirdly.. sharing feelings on here often gets me a few negative people who believe I didn't deserve to be there anyways. So why open myself up to it."
"My man, that loves me deeply and has listened to me share and cry had enough and shared his frustration," Burgess added of Green, noting that they both "just didn't understand" why she wasn't invited. "I love him for wanting to defend me even though he didn't need to. I would do the same no doubt. We fight the hardest for those we love when we tend to just take whatever is thrown at us in our own life."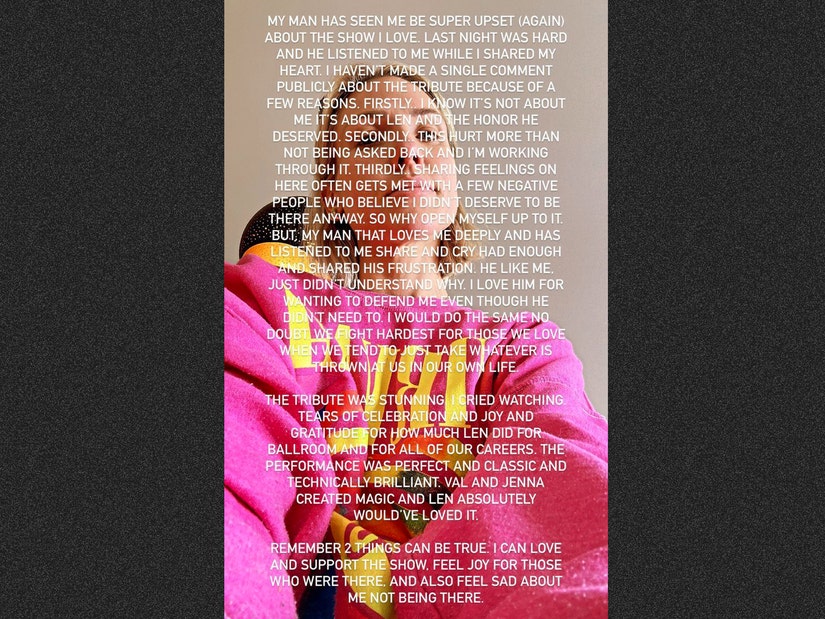 Despite not being there, the ballroom dancer said she still watched the tribute performance, which was choreographed by Val Chmerkovskiy and Jenna Johnson.
"The tribute was stunning. I cried watching," Burgess wrote. "Tears of celebration and joy and gratitude for how much Len did for ballroom and for all of our careers. The performance was perfect and classic and technically brilliant. Val and Jenna created magic and Len absolutely would've loved it."
"Remember 2 things can be true. I can love and support the show, feel joy for those were there, and also feel sad about me not being there," she concluded.
Burgess broke her silence just a few short hours after Green called out DWTS for not inviting his fiancée to the show's tribute to Goodman.
"I can't begin to tell you how disappointed I was for @sharnaburgess to not be invited to the tribute last night," the actor wrote on Instagram Wednesday before blasting the dance pros' TV show "family" for not calling for her to get an invite, following her exit from the show last year.
Waiting for your permission to load the Instagram Media.
Instagram Media Unavailable
He continued, "It's disappointing as well that none of her "family in the ballroom" stuck up for her or spoke out. She's an incredible soul and has always been a friend to everyone. She deserved better."
"She wasn't even invited to sit in the stands and watch. Shame on that group of people," Green added in the caption, before highlighting another dance pro noticeably absent from the tribute. "Kindness is an action, and so is love ❤️ @cherylburke should have been there as well."
Meanwhile, earlier this week, Burgess opened up about whether or not she'd return to Dancing with the Stars in the future after she wasn't asked back for Season 32.
"I think closure is a really interesting word and I don't know because I don't know if that is closed for me," she told E! News on Monday. I don't know if I will go back, I don't know if I want to or if I'll get asked to. We'll have to see where life is next year for everyone involved."
"Right now, I am embracing and grateful for this change in direction and this open space I have to do other things," she added. "I get so much time with the baby. I honestly would not change a single thing about my life. I love every single thing about it."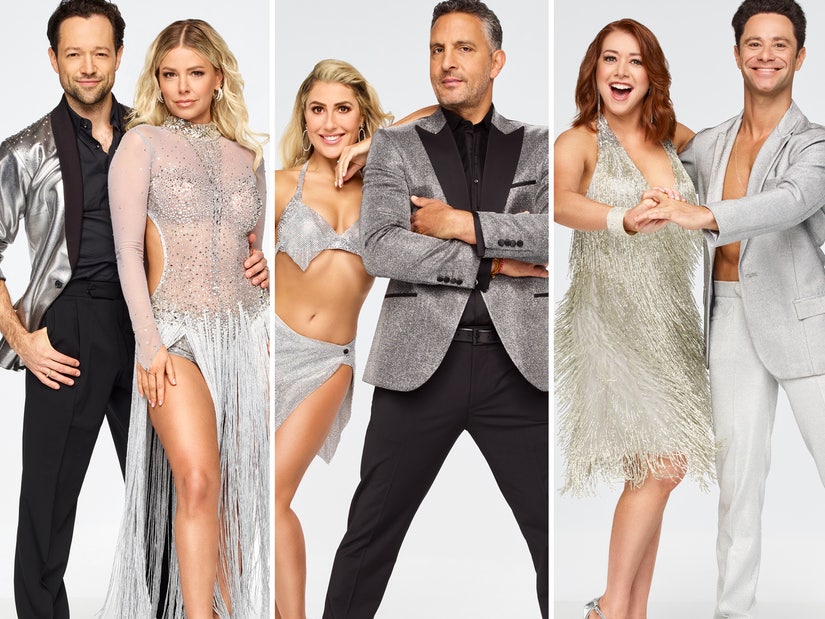 Source: Read Full Article