Stars on Mars kicked off its Season 1 finale with five celebronauts still in the running: Iron Chef America's Cat Cora, NBA star Paul Pierce, Olympic figure skater Adam Rippon, singer Tinashe, and Real Housewives of Atlanta star Porsha Williams.
After a dozen weeks of brutal competition on the (fake) red planet, there were only five celebrities remaining as Stars on Mars dropped its season finale Monday night. When the red dust settled, one celebronaut emerged victorious — and they weren't happy about it!
In fact, the winner has since admitted that they were rooting for the contestant who wound up coming in as their runner-up. They were so determined to see this person win that they revealed after the show that they actually tried to help make it happen.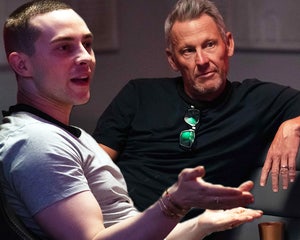 Adam Rippon Says Ariel Winter Confronted Lance Armstrong for Anti-Trans Comments Off-Camera on Stars on Mars
Those efforts didn't make it to air, with the winner telling Hollywood Life, "I could see [they were] struggling a little bit more than I was at that point, so I ran over and tried to help [them] with [their] rocket a little bit because I was like, [they've] got to win. [They have] to win."
Let's just drop a big ol' **SPOILER WARNING** right here so we can drop all this vague nonsense and really talk about who we're talking about. If you haven't watched it and you want to, stop reading and go do that. We'll still be here when you're done.
Okay, now back to it.
The night began with five celebronauts left in the competition: Iron Chef America's Cat Cora, NBA star Paul Pierce, Olympic figure skater Adam Rippon, singer Tinashe, and Real Housewives of Atlanta star Porsha Williams.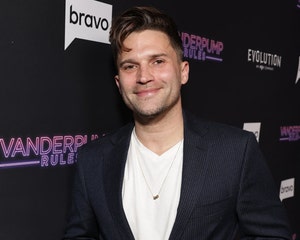 Tom Schwartz Admits He's 'Slightly Terrified' to Film Vanderpump Rules Season 11
Cat and Paul fell early in the episode, with Porsha falling just short after a pop quiz challenge. That left Adam and Tinashe to complete the final challenge of building a rocket to send a message back to space. And they had to do it in the heat of the desert.
Ultimately, Adam was the reluctant victor, but not for lack of doing everything he could to help Tinashe pull off the victory instead. "I think she played the game the best," he told EW. "She was so good. She was a great leader. She was a great friend. There were so many times where maybe I was struggling and she helped me. I was in the mindset of I'm gonna do my best, but Tinashe should win."
Unfortunately, the desert heat made his plan to throw the final competition just about impossible. His worst-case scenario was that maybe he could drag out his own efforts if he started to pull ahead and force a tie. But even that proved undoable.
"I was pretty much done, and she was still struggling a little bit," he told Hollywood Life. "At that point, she was like, 'Adam, just put us out of this misery. We're both sweating out of our brains.' So I kind of, against my own will, ended up winning."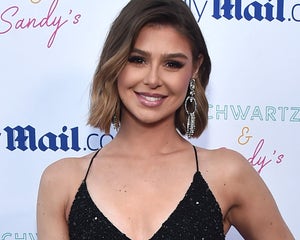 Rachel Leviss Says 'Low Self-Worth' Kept Her with Tom Sandoval: 'Now I Know Better'
But, he also said that he had Tinashe's blessing in those final moments to take the victory. Nevertheless, he tried to insist that they both won, but Tinashe wasn't having any of that.
"She was like, 'No, you won,'" he recalled. "And I'm like, 'No, I refuse to believe that.' But with her blessing, I did get to be the brightest star in the universe, which I really appreciate because not a lot of people can get that blessing from Tinashe."
It was a full circle moment for Adam, who found himself in the bottom three in the very first episode. There, he tried to argue he should be saved because "I'm one of the hottest people here."
"That's what I'm most proud of, that I could be too hot to get eliminated, which ended up being true," he told EW.
This Stars on Mars victory marks the second reality television championship for the retired Olympic figure skater. He won a shortened "Athletes" edition of Dancing with the Stars in 2018 alongside professional dancer Jenna Johnson.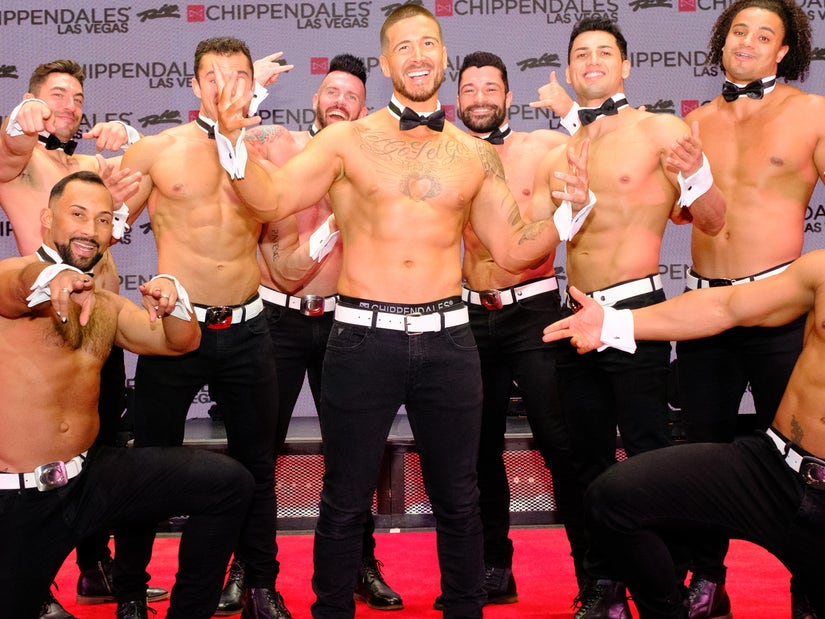 Source: Read Full Article