Sheeran snatched Alex Pall's Halloween Captain America helmet, champagne in hand, as he belted out renditions of some of his most iconic hits
Ed Sheeran celebrated the close of his North American tour by hanging out with The Chainsmokers over the weekend.
The pop star hit up XS Nightclub inside the Wynn Las Vegas on Saturday night at an over-the-top party.
Sheeran had just finished performing at the Allegiant Stadium and was in very high spirits as he indulged in some karaoke and gave fans an encore performance of some of his greatest hits, TooFab has learned.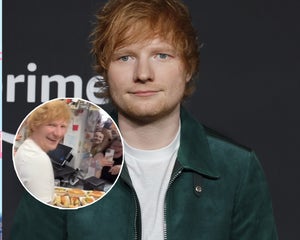 Ed Sheeran Serves Hot Dogs in Chicago … After David Letterman & Lana Del Rey Go Viral for Service Jobs
Sheeran is said to have arrived at the venue around 1:30 a.m. with a crew of 15 people and joined The Chainsmokers in the DJ booth. He then snatched Alex Pall's Captain America helmet (for the Halloween weekend) and jumped on stage.
The English singer-songwriter pumped up the crowd while dancing, champagne in hand, before belting out versions of his hits "Shape of You," "Perfect," and "Bad Habits." He also lent his vocals to other songs, including The Chainsmokers' "Closer."
We're told Sheeran partied until around 3:30 a.m.
See photos from the night below.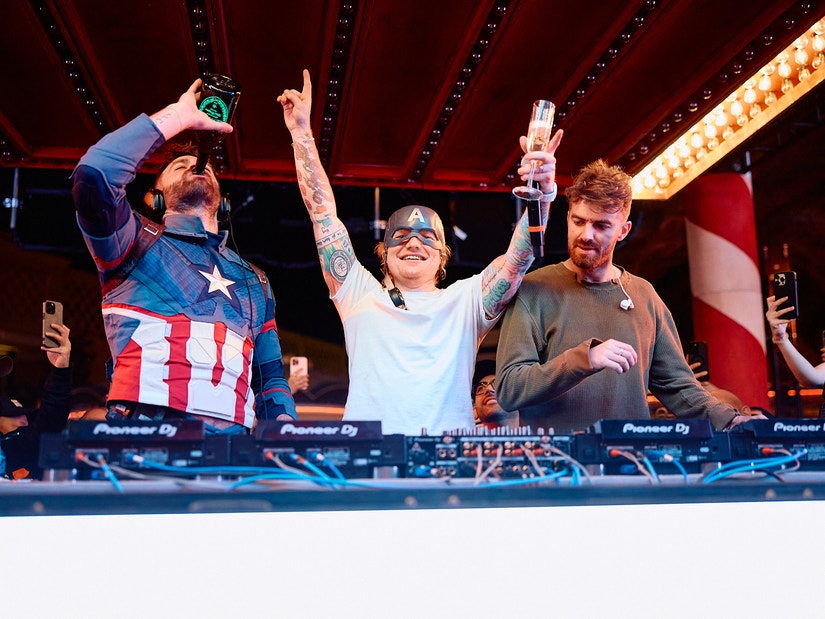 Source: Read Full Article