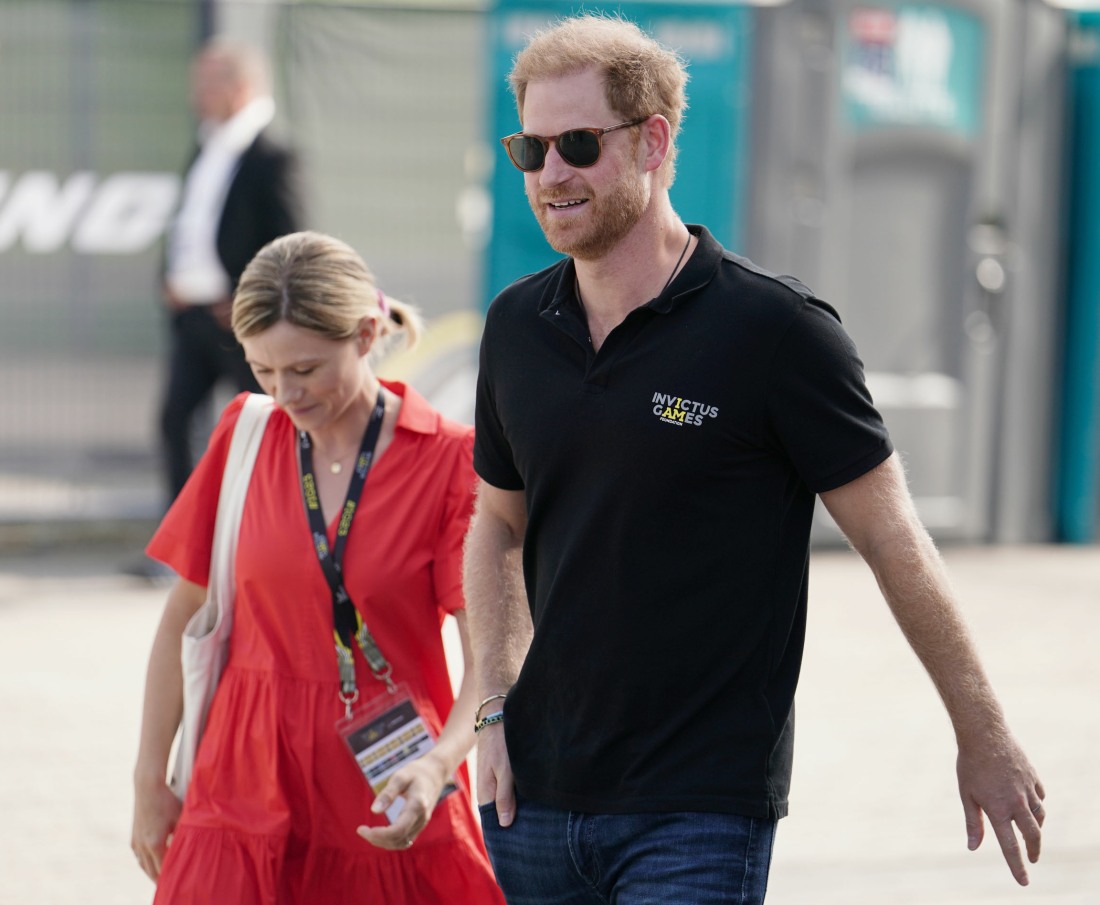 Over the weekend, there was a new Daily Mail exclusive full of scorn and obsession about the Sussexes. The Mail's Alison Boshoff exhaustively detailed all the times we've seen Prince Harry and Meghan do separate things this year (while conveniently ignoring all of the times we've seen together), and then suggests that Harry and Meghan are headed for personal and professional separation. The British media has been trying to convince themselves of a Sussex split all year, ever since Meghan… didn't promote Harry's memoir. Like, that was the start of this wishful thinking. The thing is, and I hate to admit this, but I do think H&M are going to do more individual projects professionally from here on out. And that's fine. From this delusional Mail piece:
So what does all this recent separation signify? It is more about brand separation as opposed to personal separation. Some claim the couple's five-year marriage is heading for the divorce courts, fuelled by Meghan's habit of removing her engagement and eternity rings, as she did on Monday at the concert.

One LA source, with a senior media position in Hollywood, tells me: 'It's 100 per cent over. That's what I hear, and I've been hearing it for months.' Another says Netflix aren't likely to renew their deal in two years, for the simple reason they don't expect them to be a couple by that point.

Others disagree that there is anything awry with their personal relationship. The findings of an investigation by the Mail into what the future holds for the Sussexes indicates something rather different, and gives a fascinating insight into their long-term intentions. Speaking to friends of Meghan, and by examining the couple's financial dealings, we can reveal the new buzz phrase for the Montecito two is 'brand separation'.

And to help the couple monetise this new ethos there is, we have discovered, a hitherto unreported Mr Fixit moneyman, who is proving key to stabilising the Sussexes' financial future: Adam Lilling, a venture capitalist, with a history of lucrative right-on investments, who is an adviser to TV host Ellen DeGeneres, a long-time friend of Meghan. Indeed, Lilling was with Harry — again without his wife — at a football match in LA over the weekend, where the men seemed at ease in each other's company.

Nick Ede, a brand and culture expert, and friend of the duchess dating from the period before she met Harry, casts light on what Lilling's presence reveals — and unpicks what 'brand separation' means in practice.

'I've spoken to mutual friends and it's not true they are divorcing,' says Ede. 'What is actually happening is they are trying now to undo the damage they did with the Harry & Meghan documentary and Spare, which made them into a toxic couple. The first way to do that is to allow Meghan to get away from the victim narrative and away from Harry so people can see who she is. Meghan needs to forget about being a duchess and forget about good works. She has been isolated in Montecito and hiding away. But she is fun and funny, which is why we became friends. There wasn't anything fun in [the documentary] or in the [Spotify] podcasts. She will use Instagram to connect directly with fans around the world and to step out into who she is, which is not at all a victim. She is 100 per cent a celebrity and will concentrate on that while Harry does whatever moves him.'

'If they are wise, they will copy the Beckhams, where each half of the couple has their own "thing" and they do only a small amount together. She could easily earn a million dollars. There is a lot of money which she will make very easily — as long as she does it away from him.'
[From The Daily Mail]
Again, I think going forward, there will be some delineation between Harry and Meghan's professional projects. But the rest of this is absolute horses-t. The only people who think the Sussex brand is "toxic" are the people in the British media who keep rocking back and forth in their padded cells, trying to convince everyone that they alone can write H&M's narrative. The Netflix docuseries was a huge hit, Spare was a bestseller, Meghan's podcast was successful and the Sussexes are under the protection of the Beygency, Black Hollywood, WME and Ari Emmanuel. As for "a hitherto unreported Mr Fixit moneyman" – the tabloids have been bizarrely focused on Adam Lilling for more than a year, Jesus Christ.
Here are some photos of Harry at Invictus today (black shirt) and yesterday (white shirt).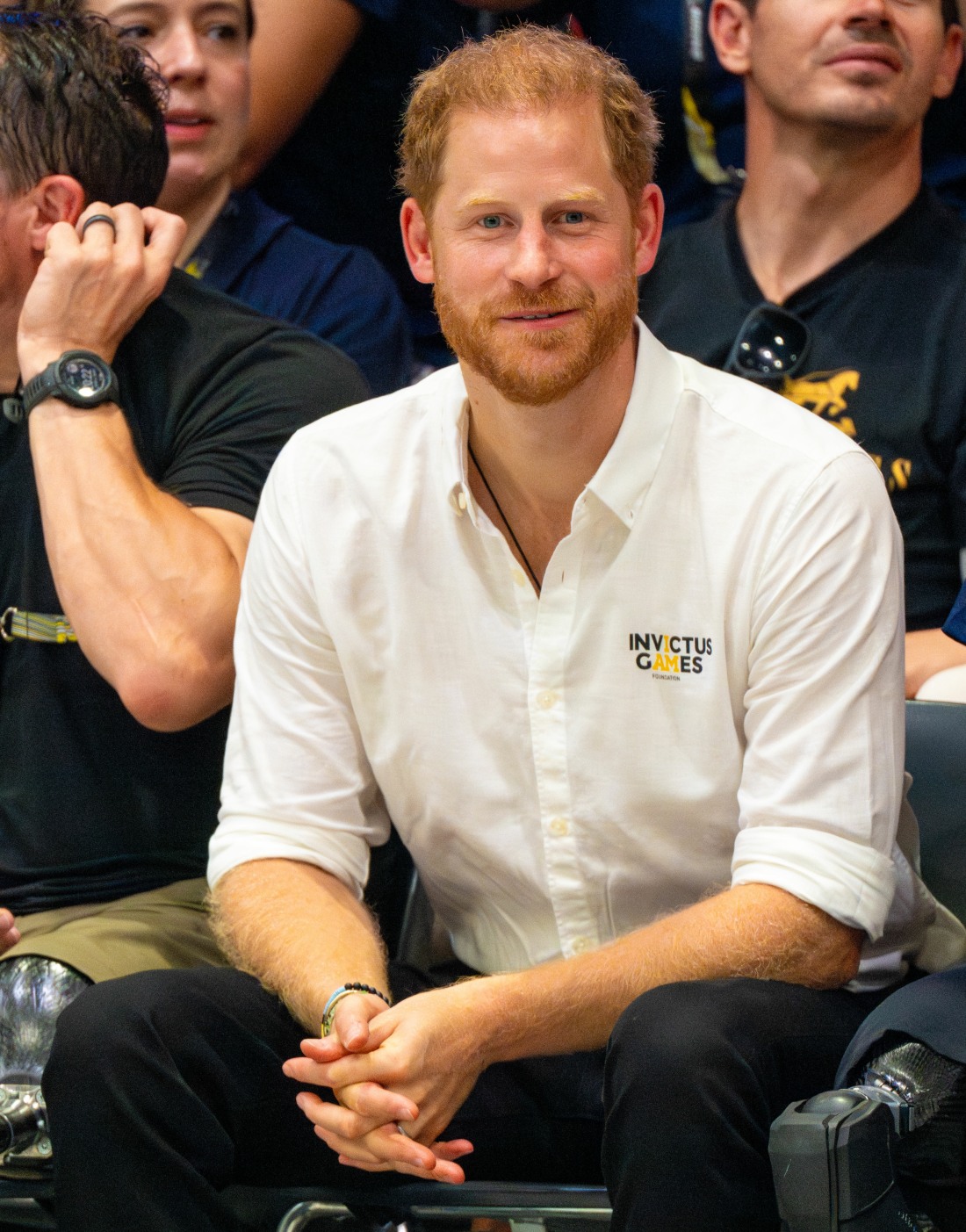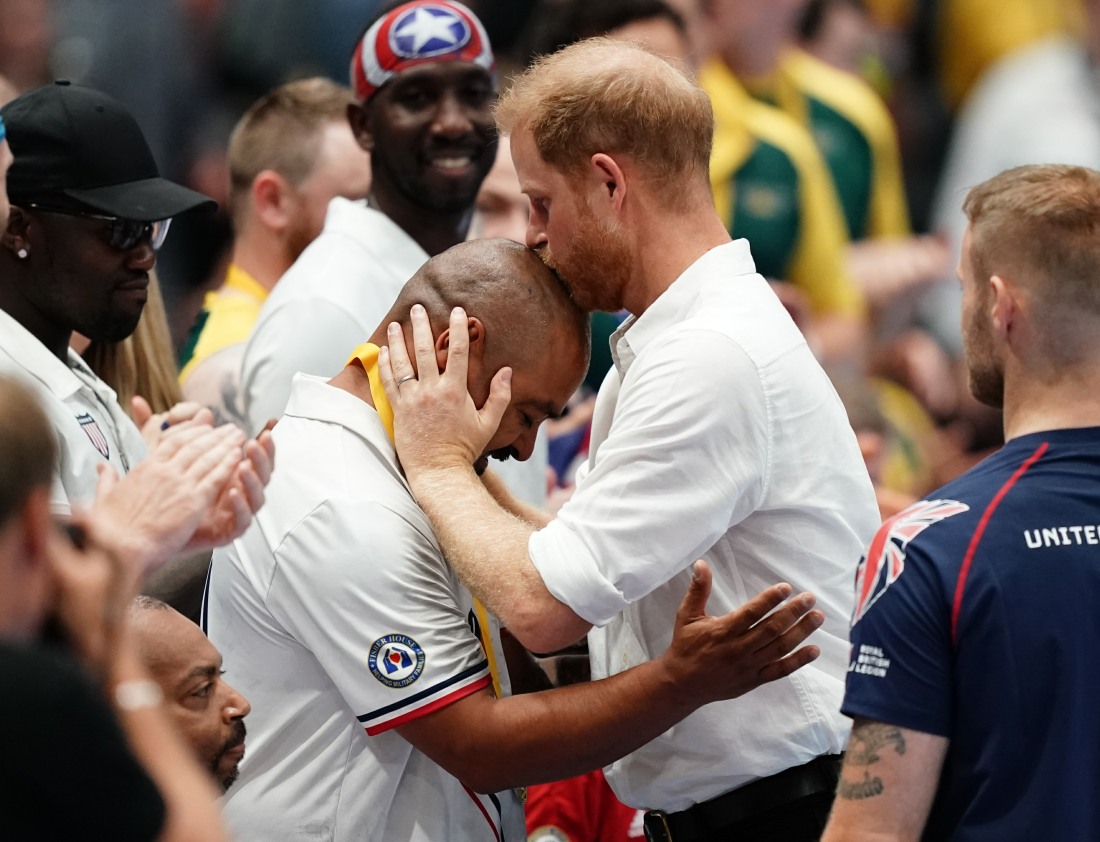 Photos courtesy of Cover Images.
Source: Read Full Article