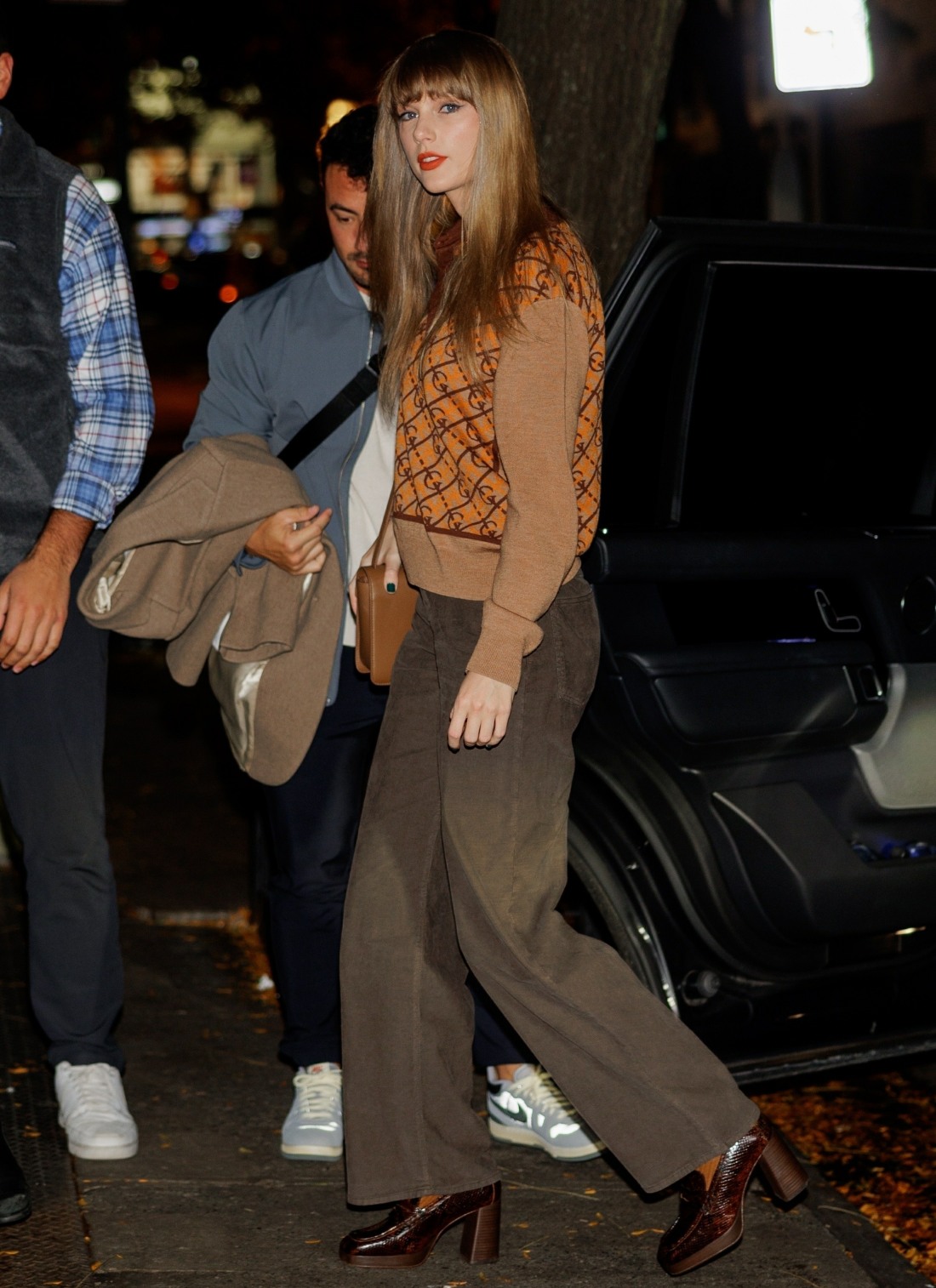 While "loving autumn" has been commercialized to the point of collective nausea, I really do love everything about this time of year. Cold mornings, cool afternoons. Layers, but rarely heavy coats. Long sleeves, knitwear. Warm cups of tea or hot chocolate. Plentiful apples. Everything feels crisp. Well, Taylor Swift loves autumn too. It's remarkable to think about this, but she really has lived in New York for a decade now. I don't think about it like that because I'm pretty sure she spent much of the Joe Alwyn-relationship in England, but still, New York has been her primary residence for a decade. She must love an East Coast autumn, and she has the fall wardrobe to prove it.
These are photos of Taylor out on Friday night. As you can see, she got her autumn clothes out – wide-leg canvas (?) trousers in some kind of muddy olive shade and a Gucci sweater in shades of brown. She paired the look with a caramel-leather purse and heeled boots. A very autumnal look, but she has much better cold-weather style than this. I actually think the Gucci sweater is completely fug, but I'm sure it costs thousands.
Taylor went out to dinner with Phoebe Bridgers, who opened for the Eras Tour for several months. Bridgers and Swift have become close friends in recent years. They went to Minetta Tavern in Greenwich Village, and according to the owner of the restaurant, Taylor and Phoebe ate "baked oysters and foie gras amouse bouche," and Taylor "really liked" the foie gras. Ew. I don't f–k with foie gras, but a lot of wealthy people do. Baked oysters sound nice though. Let me look at this menu – oh, it's French cuisine, with sort of a New York twist. The truffle-roasted chicken is what I would get, hands down. The dessert list is BONKERS. I love that Taylor goes out to New York's cool restaurants with her girlfriends.
Meanwhile, Taylor's boyfriend Travis Kelce is in Germany this weekend, where the Kansas City Chiefs will play the Miami Dolphins in Frankfurt. At the team's press conference in Germany, he was asked if Taylor would be flying in. Travis wouldn't say, but he did say this: "When I mention, or everyone knows she's at the game, the Vegas line and over/under on my catches goes up and down. The spread goes up and down. So I don't want to mess with any of that stuff. I'm just going to keep that to myself." He was asked if there was any update on his romance and he said: "The latest status is, 'I got to see her last week.'" Then he was asked if he's in love with Taylor and he said, "I'm going to keep my personal relationship personal." He handled that deftly.
— Entertainment Tonight (@etnow) November 3, 2023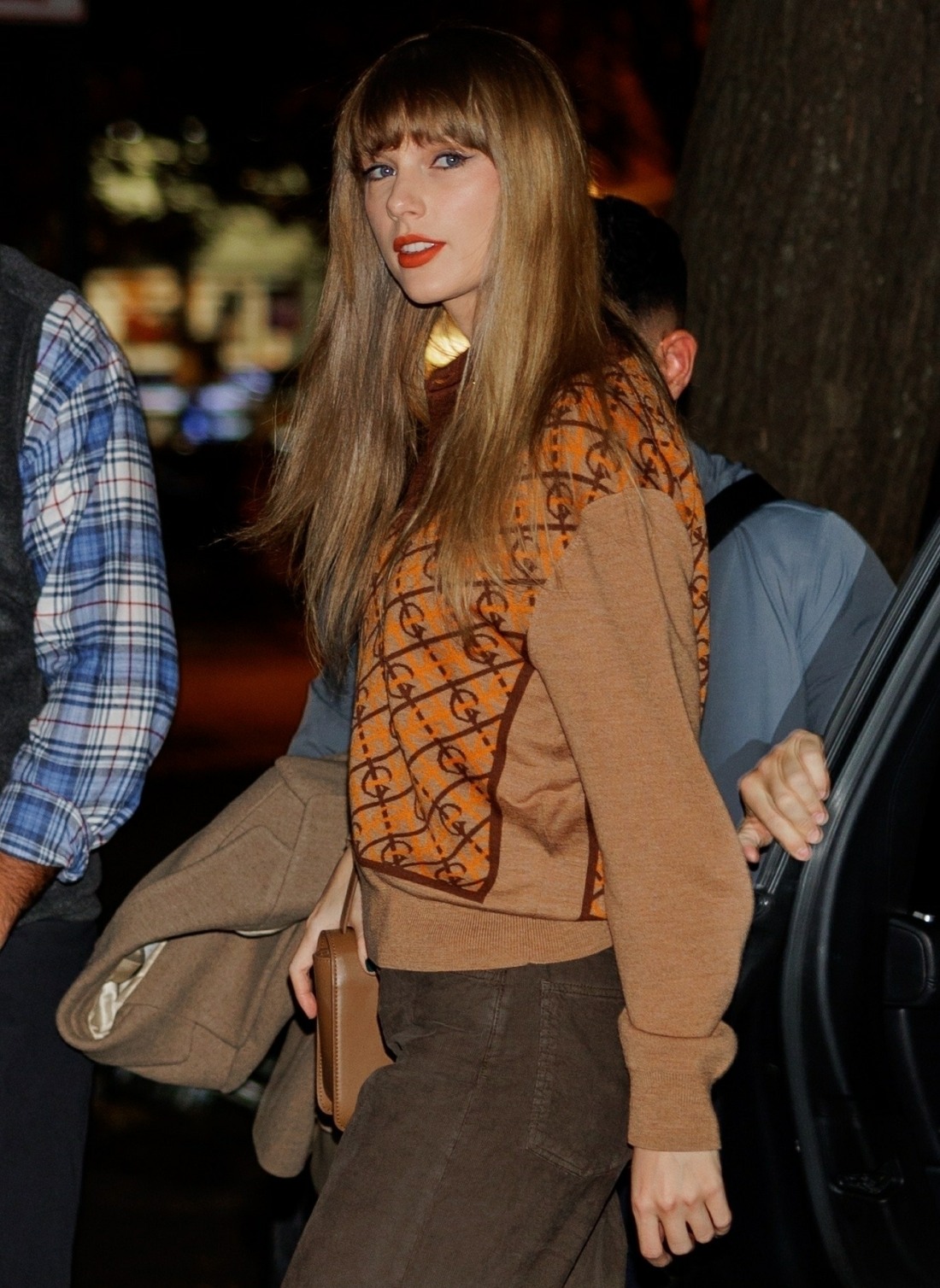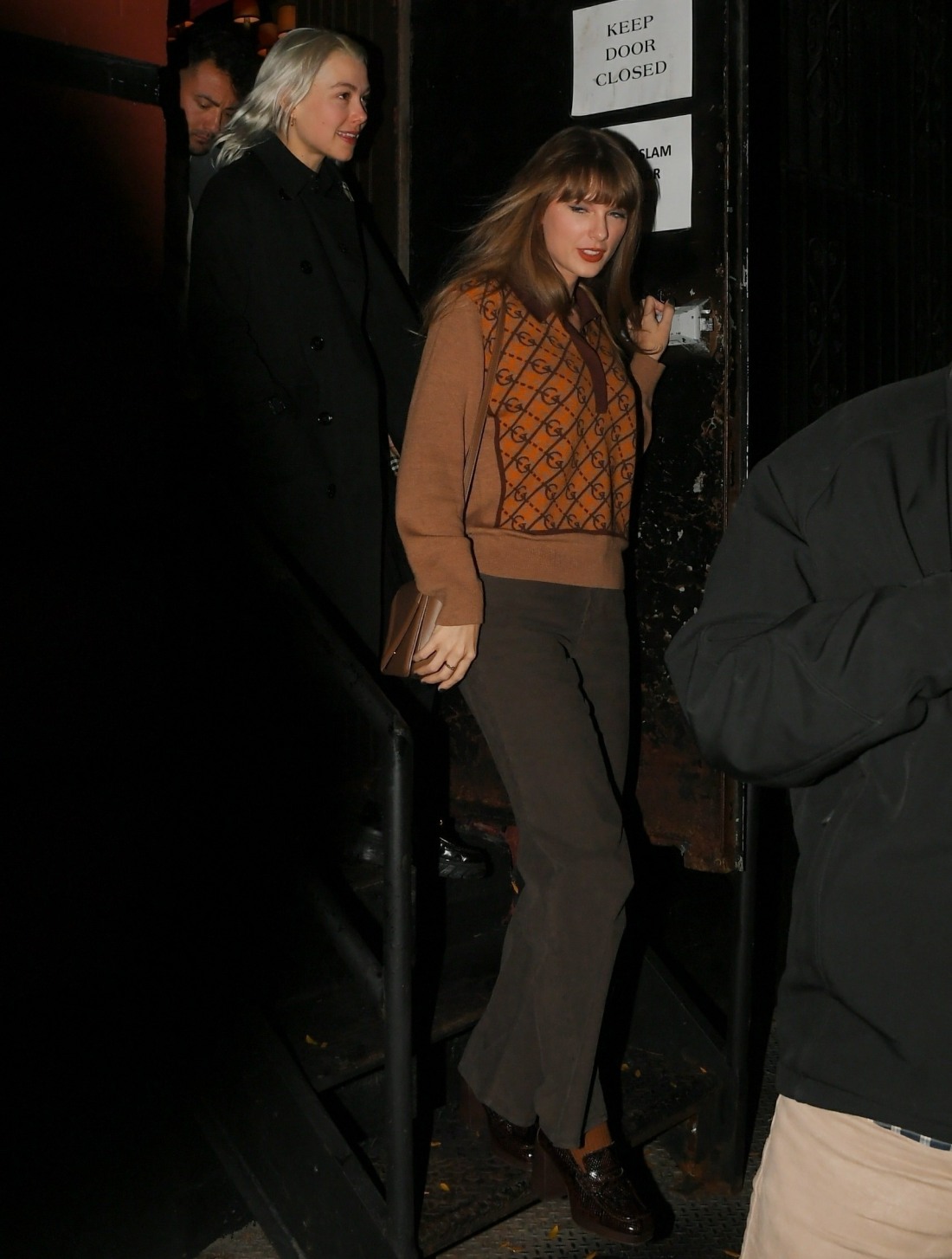 Photos courtesy of Backgrid.
Source: Read Full Article