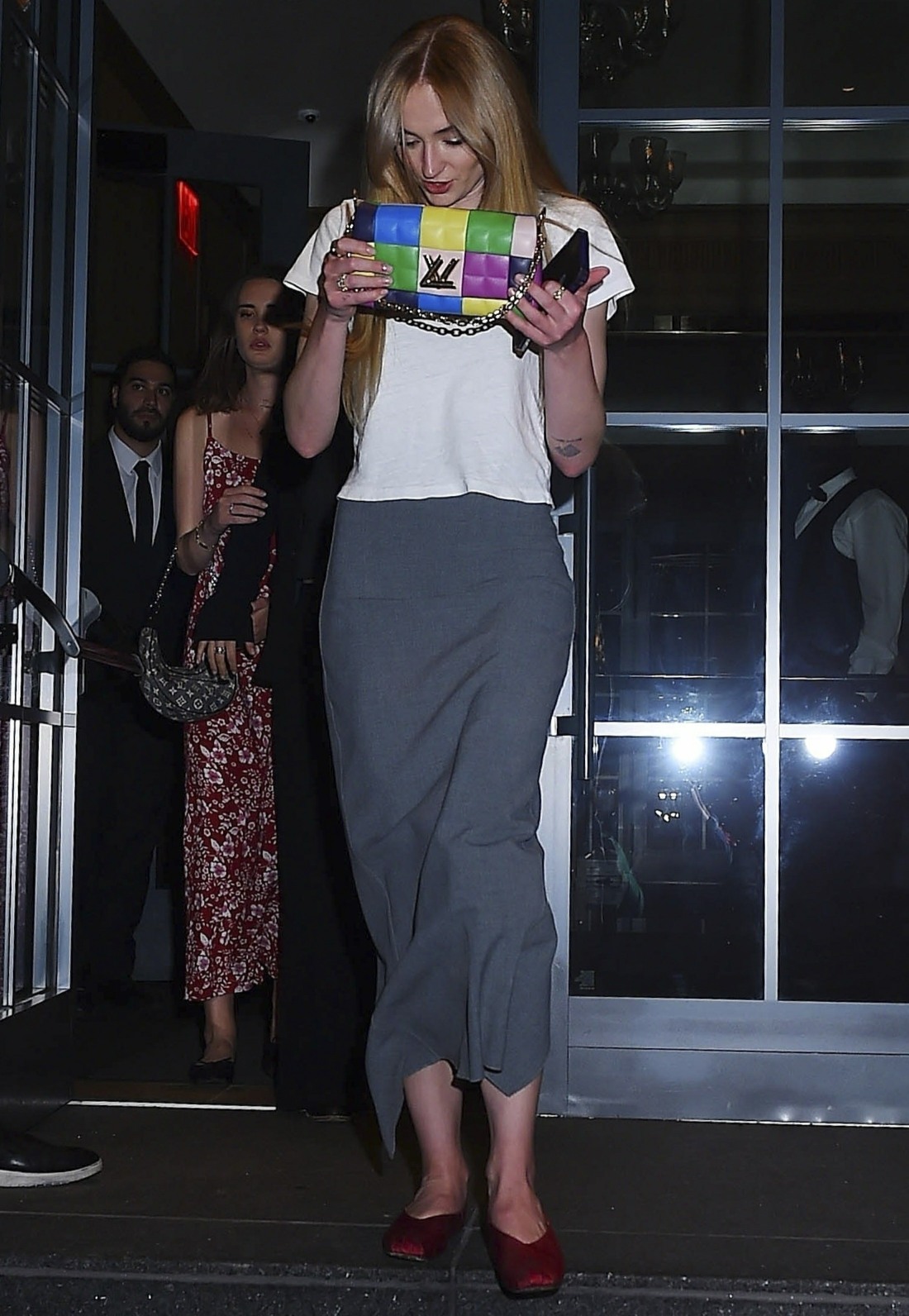 Sophie Turner arrived in New York two weekends ago, after spending months in the UK, filming an ITV miniseries. Her work schedule was "the reason" why she agreed to Joe Jonas' scheme to bring their daughters back to America, so the kids would be with him on tour. When she arrived in NYC, Joe had already filed for divorce and gotten the Florida court to serve Sophie with an order saying that she couldn't take their daughters back to England. Last Thursday, Sophie filed her own lawsuit against Joe, telling the court that Joe was holding their daughters' passports and that her daughters need to be with her, at home in England.
When Joe responded to Sophie's lawsuit, he noted that he dropped their girls off with her in New York two Sundays ago, so she had the kids all last week. Jo's team had also spent more than a week smearing Sophie as a "partier" who liked to do unsavory things like "work" and "hang out with friends" and "drink." Hours after she filed her lawsuit, Sophie went out with Taylor Swift for the second night in a 72-hour period – both nights they went out, they went to dinner and then they changed locations to hit up a trendy bar. The photos played into Joe's narrative. Apparently, someone got through to Sophie that the optics were pretty bad because on Friday night, she skipped the bar-hopping and went straight to Taylor Swift's penthouse apartment, according to Page Six. No photos, which is good. It also looks like Sophie will probably be spending more time with Swift, because Sophie and Joe have signed onto some kind of temporary agreement to keep their daughters in New York for now.
Joe Jonas and Sophie Turner have agreed they will NOT take their kids outside the greater New York City area for now … this, just days after Sophie filed legal docs saying her intention was taking the kids to the UK for good. Both Joe and Sophie agreed to a temporary consent agreement and filed it with a federal judge. Daily Mail first reported the filing.

As we reported, Joe and Sophie are locked in a legal battle over custody. Sophie went to federal court last week, citing a child abduction law and claiming Joe refused to turn over the passports of their 2 kids. She claimed they had an agreement the kids would live in the UK.

Joe countered, saying a judge in Florida — where he filed the divorce — said the kids could not be removed from the U.S., thus setting up a legal battle. The agreement they made is not binding on a U.S. judge. The North Star in determining custody is what is in the best interests of the children.
[From TMZ]
I'm glad that they at least came to some kind of limited, temporary agreement. As part of Sophie's lawsuit, she listed all of her temporary residences this year, following the sale of the Turner-Jonas home in Miami. It does seem like Joe and Sophie don't OWN property in America at this point? I wondered if they still had that condo in New York, but they apparently listed it in 2020. So… is Sophie staying at a hotel? Some kind of rental or Airbnb? Hm.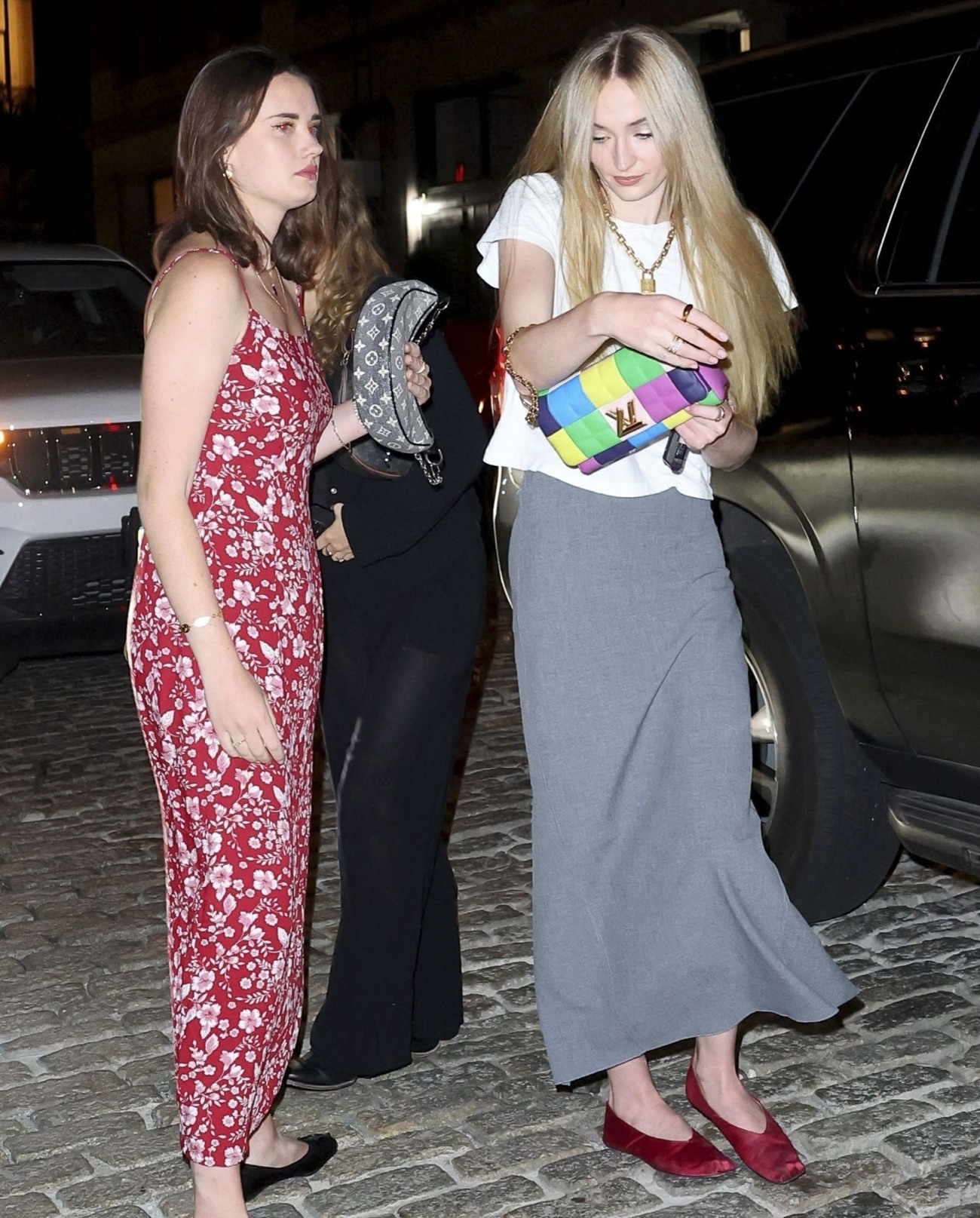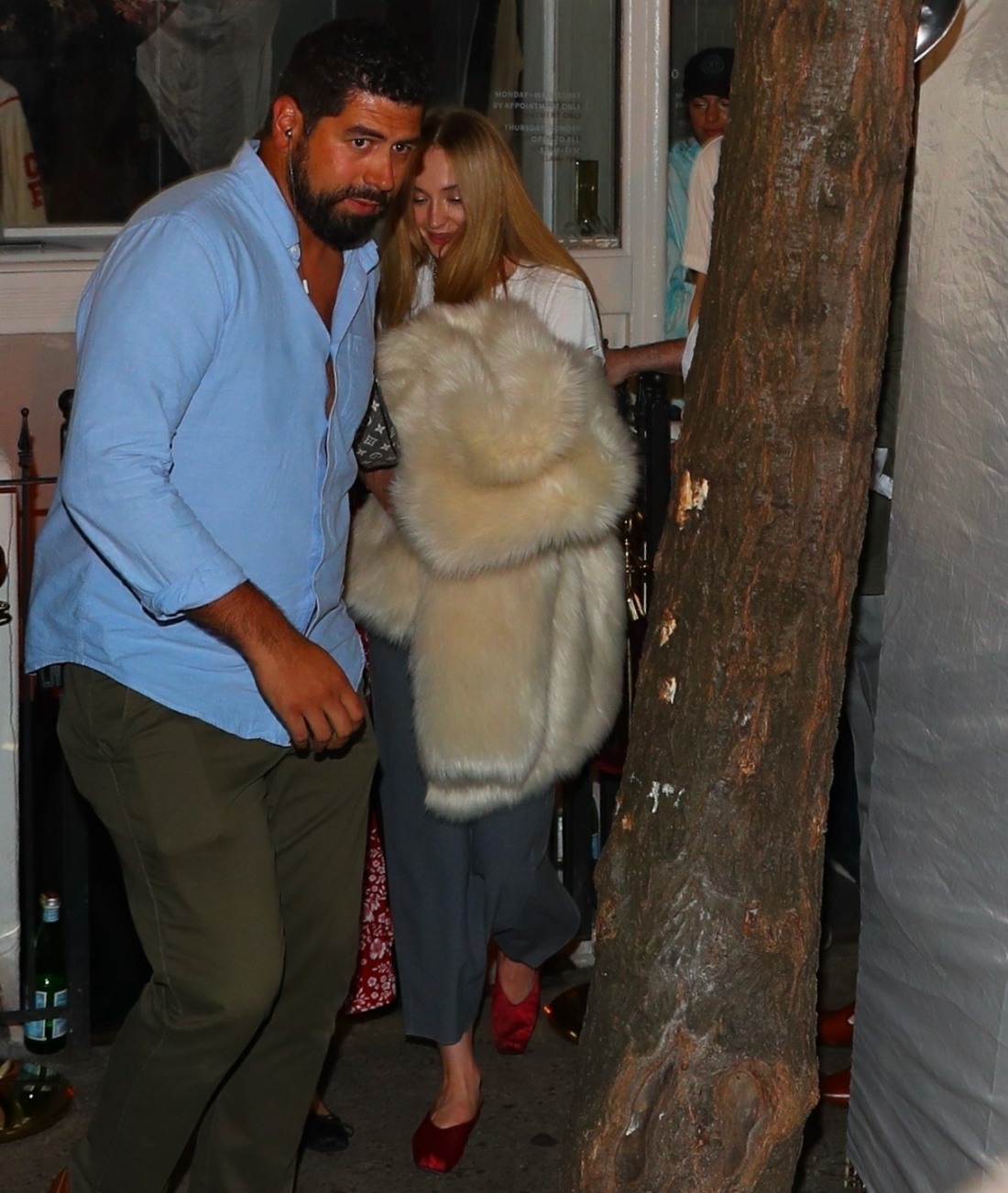 Photos courtesy of Backgrid.
Source: Read Full Article