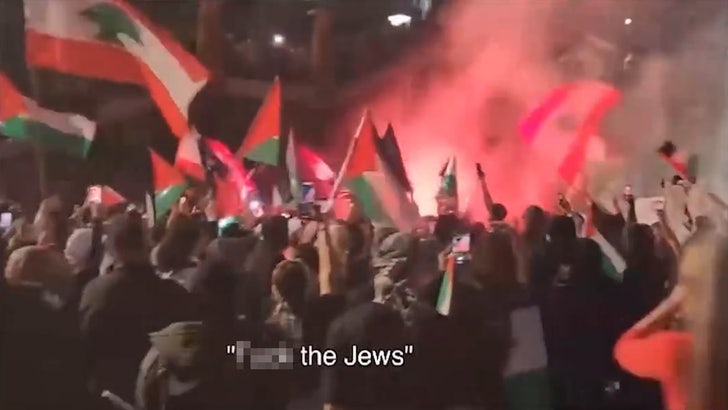 A pro-Palestinian protest in Australia had 1,000 supporters take to the Sydney Opera House … chanting antisemitic slogans towards those in Israel like "Gas the Jews."
The crowd marched through downtown Sydney Monday evening, heading to the steps of the world-famous theater — which Australian officials had lit the colors of the Israeli flag after the country was first attacked by Hamas terrorists on Saturday.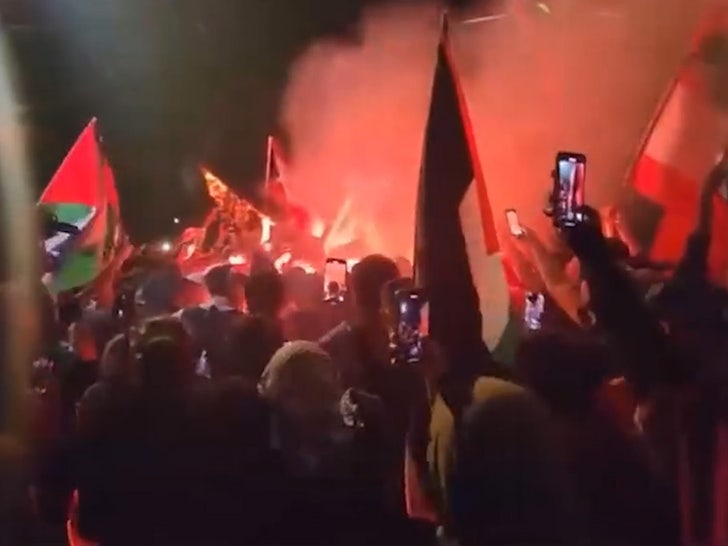 Anti-Semitic chants were heard throughout the protest — apart from "Gas the Jews," they were also chanting "F*** the Jews" while flying Palestinian flags.
The group lit flares in the middle of the crowd and even appeared to throw what looked like a smoke grenade toward officers stationed on the Opera House steps.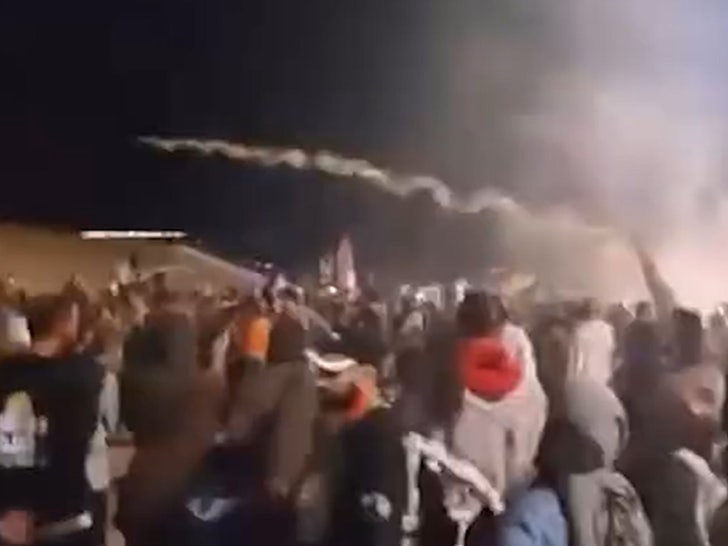 Australia's Prime Minister Anthony Albanese called Monday's protest "horrific," adding, "I understand that people have deep views about issues relating to the Middle East conflict but here in Australia we have to deal with political discourse in a respectful way."
New South Wales police said Tuesday the footage is being investigated to determine if any crimes were committed.
As you know, Israel and Palestine have both been on the offensive since Saturday's attack on Israel by Hamas — with reportedly over 900 Israelis and nearly 700 Palestinians killed in the days since the destruction began.
Source: Read Full Article