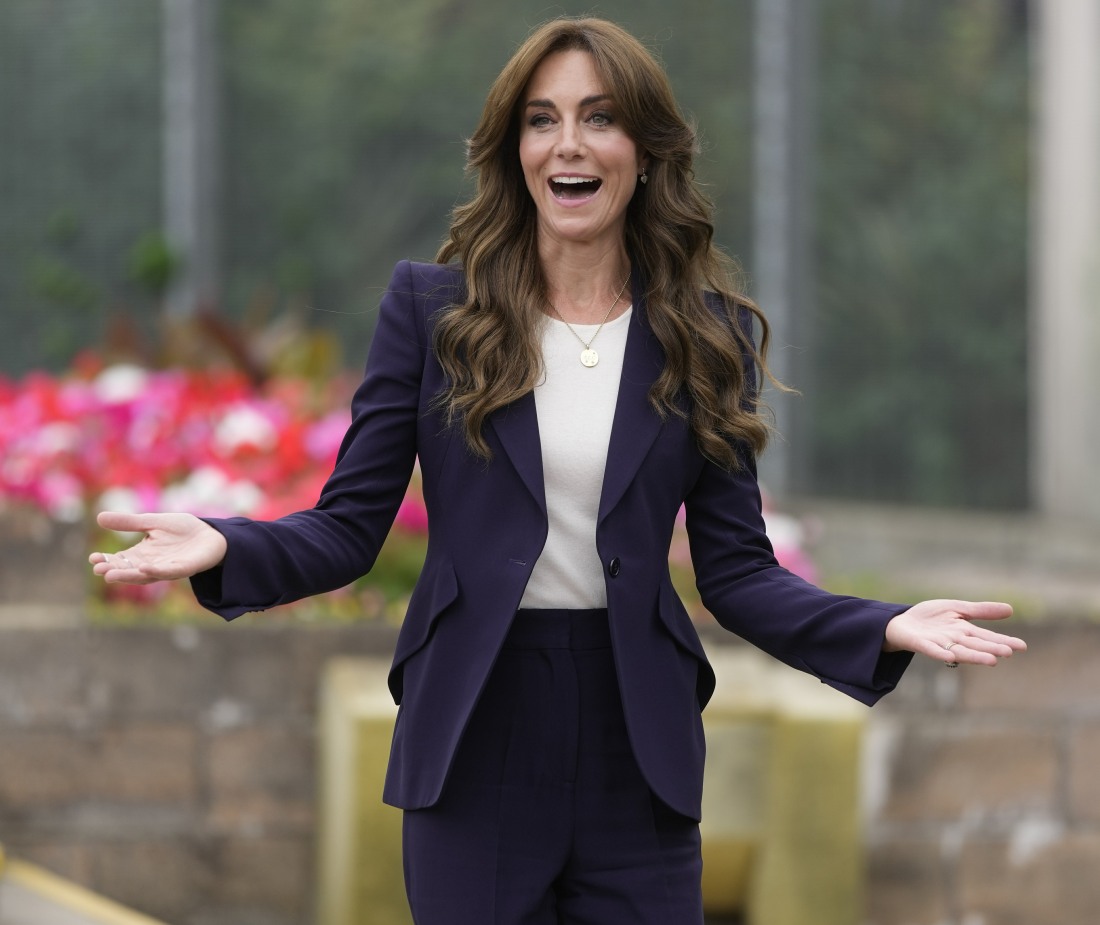 I'm sorry, but what are these photos of Princess Kate in prison? She's so used to turning up to random places and screwing on her fake smile that she forgot that her forced hyena laughing and freeze-posing would look absolutely INSANE in a prison setting. She really looks like she's having the time of her life doing this little prison skit. These are more photos of Kate at HMP High Down, a men's prison in Surrey. Kate went to prison as part of her patronage of the Forward Trust, and the whole point of this was for Kate to "experience" what it's like to be a family member of an incarcerated person, and what those family members have to go through to visit a loved one.
Kensington Palace gave the same line to all media outlets regarding Kate's mysterious hand injury – she was seen with two fingers taped together on her right hand, and KP swore up and down that it was a trampoline injury from playing with her kids, and that it's "a small injury, nothing serious." If this was a one-off, I would say we could take KP at its word. But Kate consistently has bandaids and bandages on her hands for years now. They aren't all trampoline injuries.
Meanwhile, there's a lot of talk about Kate's doll wig. Yesterday, I called this a "new wig," but I might have to correct myself – what if this is the Together At Christmas doll wig from 2021? It doesn't look completely the same, but the two wigs are definitely kissing cousins, much like QEII and Prince Philip. I wish Kate and her hair stylists would figure out something better than this. Hilariously, the sycophantic British media is trying to make Kate's Prison Wig into the hottest new club. It has everything: Farrah Fawcett vibes, bewigged gopher energy, balayage, keen secrets, synthetic hair, fire hazards.
In recent months, countless celebrities have had their hair chopped into a bob. But, for the Princess of Wales, this would possibly be a transformation too far; after all, it takes an arm-length of hair to twist into those triumphant chignons we've come to admire.

So what's a girl to do when she feels like a change but is reluctant to do anything drastic? Get a fringe, that's what. While visiting HMP High Down men's prison on Tuesday, the Princess debuted what's known in fashion circles as the "butterfly fringe", previously seen on taste-makers like Wednesday actress Jenna Ortega and model Matilda Djerf, who inspired the trend earlier this year.

The fringe, which gets its name, unsurprisingly, from a butterfly's wings, is designed to skim the cheekbones to create a diamond shape, which is not only forgiving on faces that have softened with time, but also gives the hair a jaunty lift. Hence why it's popular with Gen-Zers and Boomers alike.

For the Princess of Wales, this micro update is the perfect way to freshen up an end-of-summer hairstyle in line with the new autumn season without forsaking polish. Andreas Wild from Larry King's Notting Hill salon says: "I love the Princess's new look; It's very soft and modern. Sometimes when you have long hair it can hide your features. What's beautiful about this style is that it brings out Kate's eyes more."
[From The Telegraph]
Honestly, I think Kate wore this new wig (??) because she's gotten some new work on her face, so she wanted everything to look different and you couldn't really place exactly what was going on. Mostly, I think she's overdoing the fillers and Botox, but I'll also accept "botched eye job" as a possibility. Anyway, this hairstyle is not new, nor is it flattering on every face. If most women attempted some version of the Farrah Fawcett style, they would look like this – impossibly dated.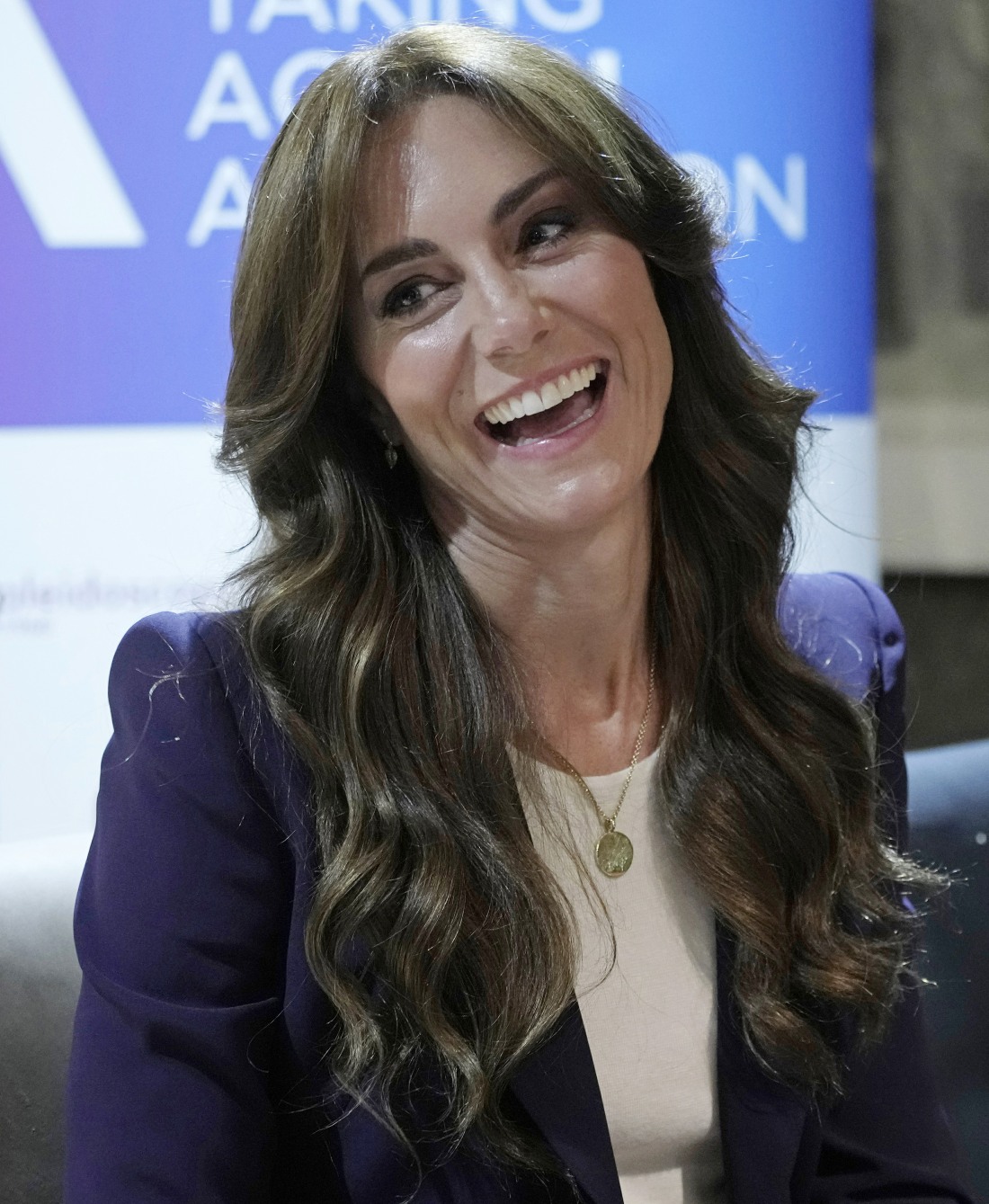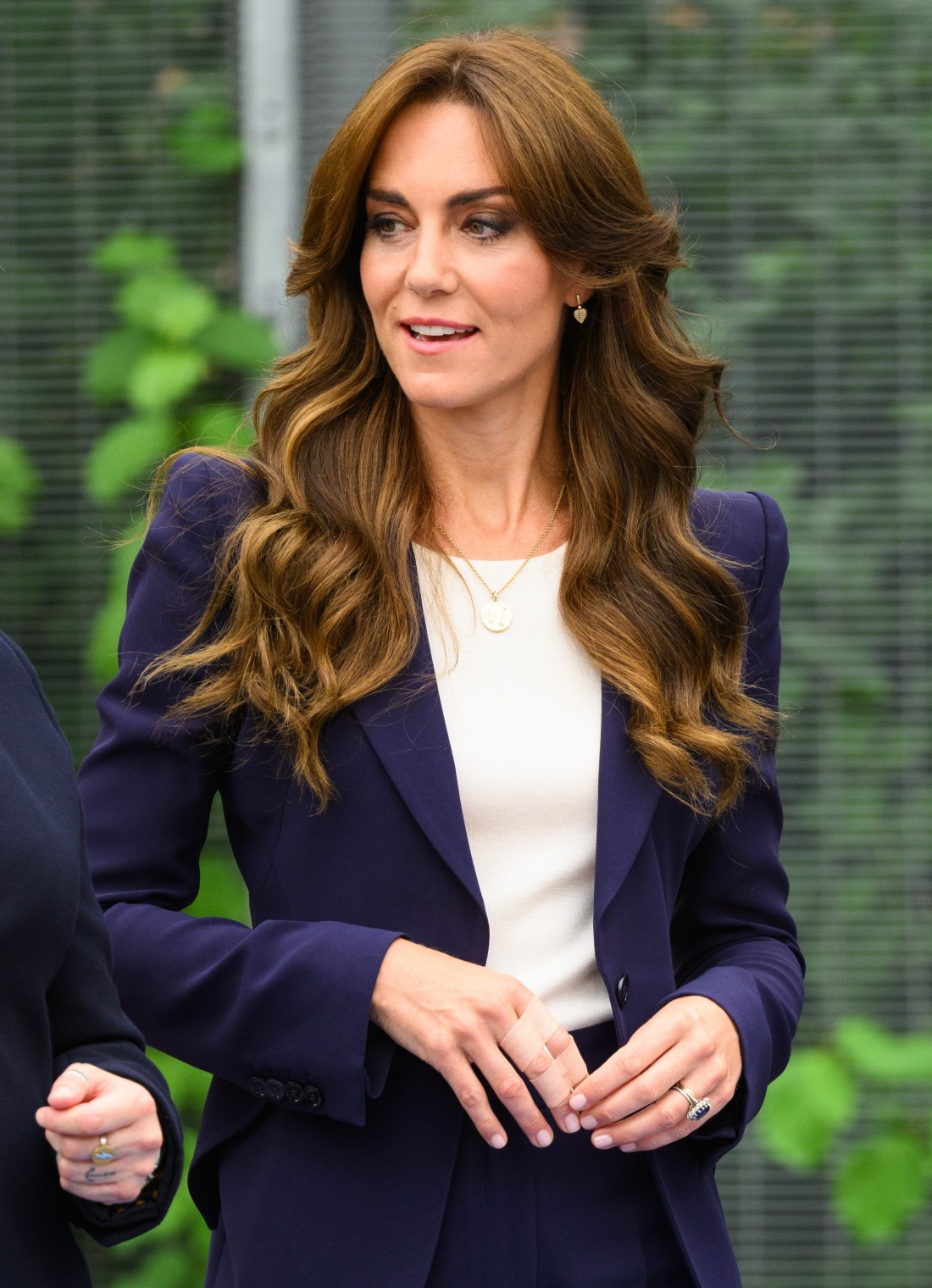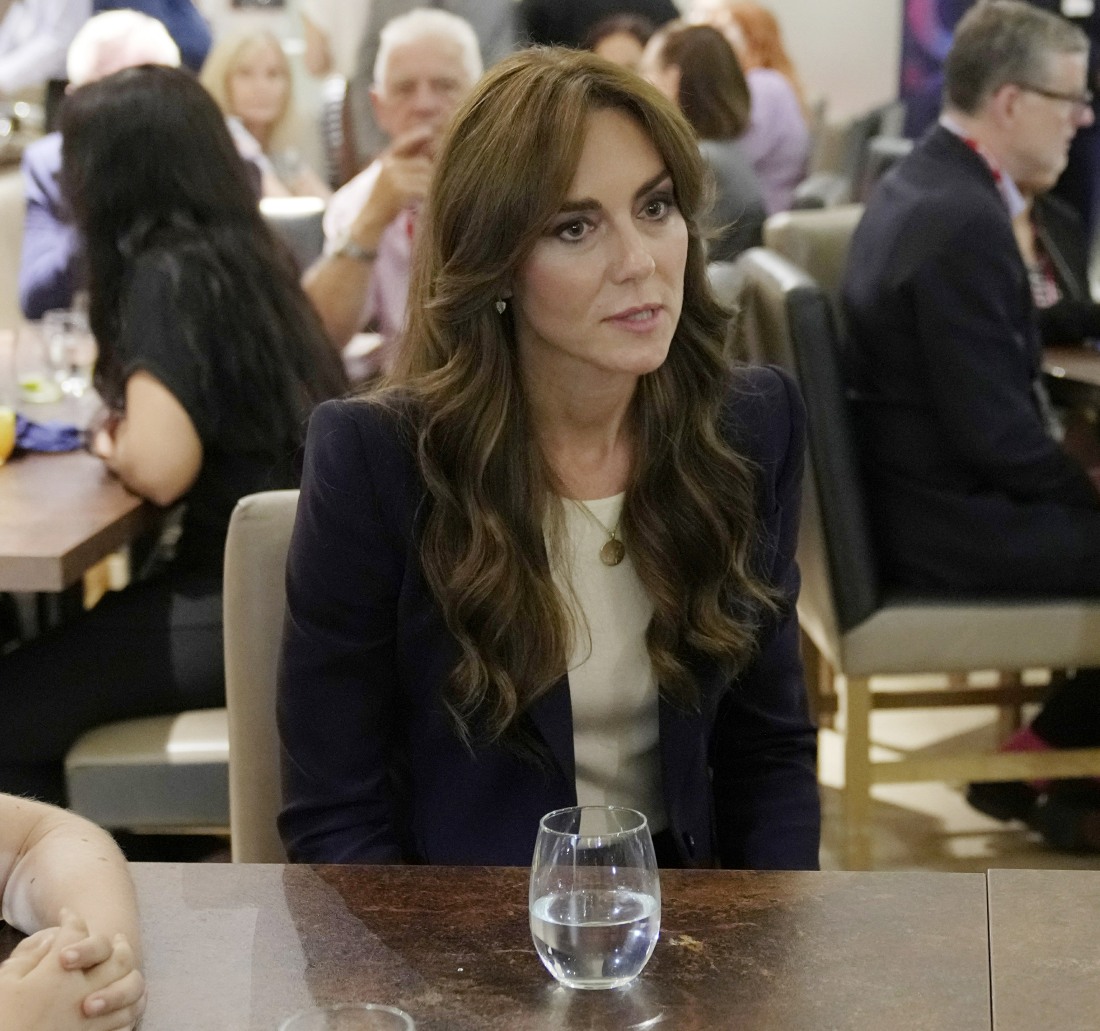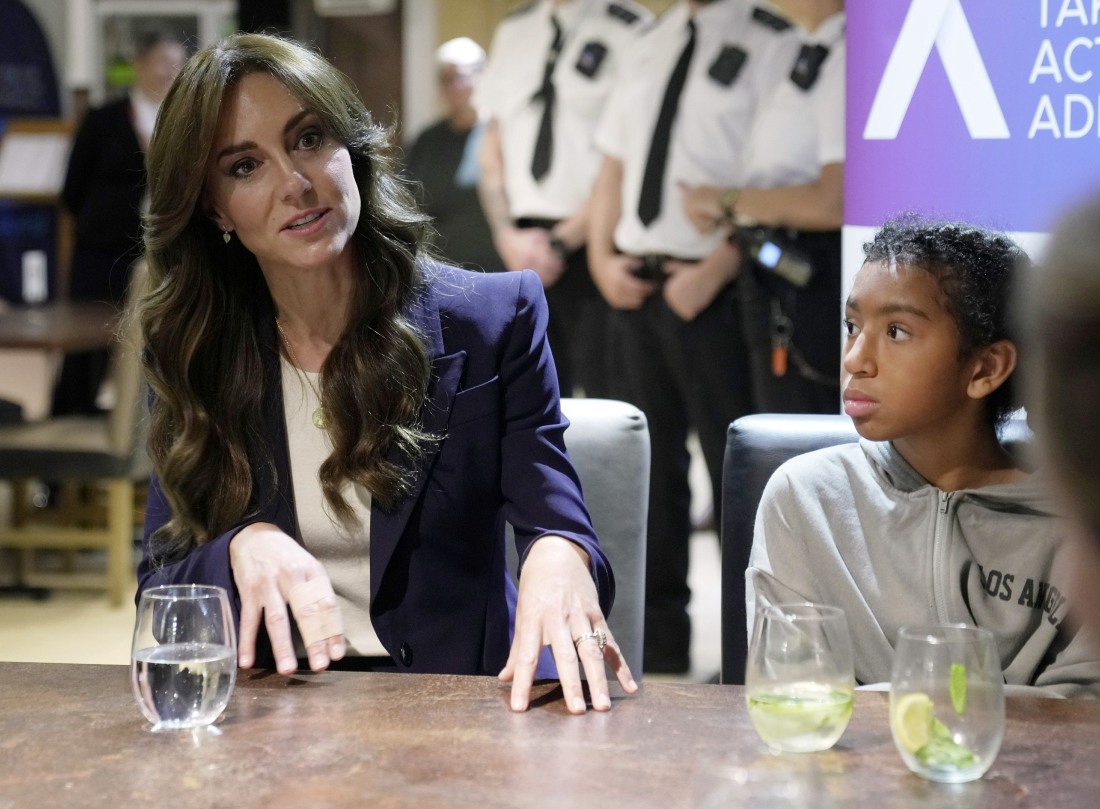 Photos courtesy of Avalon Red, Cover Images.
Source: Read Full Article