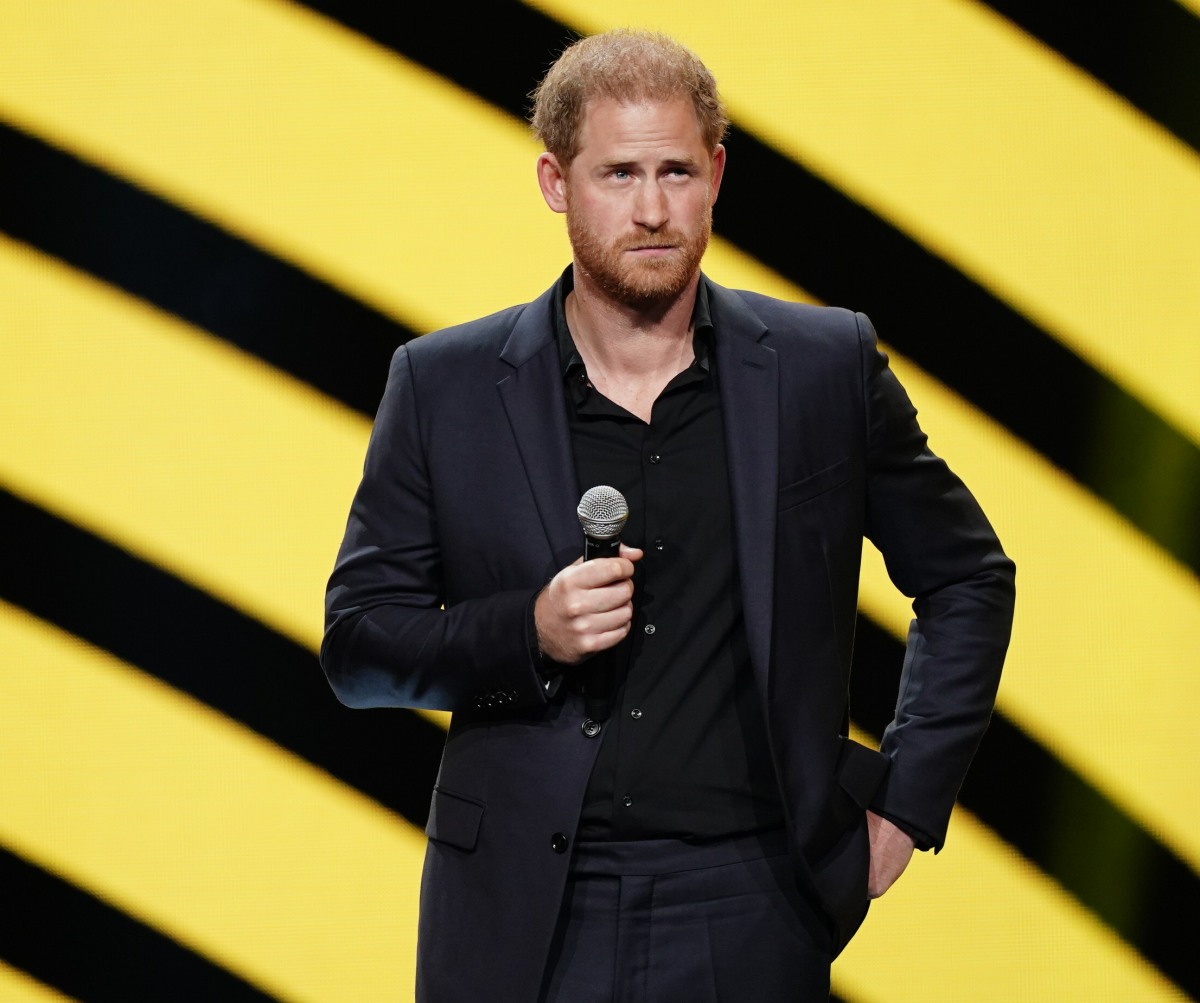 Roya Nikkhah at the Sunday Times had a somewhat interesting exclusive this weekend: "King Charles relishes global role — but still won't see Harry." My take, after reading through a lot of after-action coverage of King Charles and Camilla's Kenya tour, is that Buckingham Palace decided to go on a big briefing spree. The palace wants to declare the Kenya tour an unqualified success, but the palace also acknowledges that they need to spice up any royal story with details about the Duke and Duchess of Sussex, which shows you that "the Kenyan tour was such a success" isn't the truth. Some highlights from this very curious piece:
Charles is happy with the tour & his plans to go to COP28: A source close to the King said: "He's putting into practice the theory he always hoped would be possible: that as monarch you can play a role on the global stage and still champion the causes you care about, without upsetting the constitutional red lines. He's enjoying it."

The king's birthday plans: It will be a mostly contented King who celebrates his 75th birthday on November 14 with a party with his closest family and friends at Clarence House. Yet one key guest will be missing. Although it is understood Charles invited his second son to the family gathering, the Duke of Sussex is not making the trip from California. In September, Prince Harry also turned down the offer to spend some time with his father at Balmoral while he was visiting the UK for a charity event at the time of the anniversary of Queen Elizabeth's death.

Charles & Harry haven't spoken since September 2022: Five years ago, in a BBC documentary to mark Charles's 70th birthday, Harry joined Prince William to heap praise on his father for doing an "amazing job" as a role model, expressing his gratitude for his "support" for him and Meghan. How times change. The distance between them continues to widen: it is thought father and son have not seen or spoken to each other in person since last September, during the mourning period and funeral of the late Queen.

Harry left the UK right after the coronation: Harry briefly came to the UK in May for his father's coronation but did not return to Buckingham Palace with the rest of the family after the service at Westminster Abbey. He spent less than 24 hours on British soil before returning to California for his son Archie's fourth birthday. Sources close to Harry say he has no plans to return to the UK any time soon. His next overseas visit is expected to be a trip to Canada to promote the Invictus Games, which will be held there in 2025. "He is just focused on getting on with his life over there," said a friend.

The family feel: But despite a smooth run so far as head of state, head of nation and head of the Commonwealth, maintaining a "family feel" across the House of Windsor continues to be tricky. The King will miss his second son at his birthday party — though the same cannot be said for the rest of the family. Some of them initially sympathised with Harry and Meghan's struggles with royal life. But the couple's tell-all Netflix series last year and Harry's explosive memoir Spare, published in January, were the last straw for most. A source who recently spent time with the royal family in Scotland said: "The family has firmly shut the door on them for the time being, because of the documentary and the book. Before those, there was always the hope that some things might be mended. The King will be faster to forgive than the family because Harry is his son, but the door is still more shut than ajar at the moment."

The cooling off period: A friend of Charles described his mood on the matter: "When he gets to the end of another successful work day and thinks of his family, there will always be a twinge in his heart about a problem that he hasn't been able to solve yet, but he will be taking the long-term view. The current act is a challenging one, there are issues that aren't resolved and there won't be a rapprochement any time soon. There is the sense of a cooling-off period from the family that is under way after the aftershocks of the book and the interviews. But that doesn't change the King's love for his son. He'll never not invite his son to a family gathering, because that's not who he is."

Shifts in tone in Kenya: There were also subtle shifts in tone for the Kenya trip compared with recent state visits to Germany and France, where white tie, black tie and tiaras were deployed and where Charles and Camilla travelled in the state Bentley, which was transported from the UK. On Tuesday night's state banquet in Nairobi, Ruto wore black tie but Charles opted for a suit and tie, Camilla a flowing blue trouser suit. The Bentley did not join them in Kenya; the King and Queen travelled instead in a Land Rover and Toyota Land Cruiser provided by their hosts. It all felt less grand, a nod to the sensitivities still felt in a country where the history of empire casts a long shadow.

Lessons learned from the Caribbean Flop Tour: Lessons were learnt last year after William and Catherine's trip to Belize and the Caribbean, which was beset with diplomatic glitches and controversy. The couple faced criticism when they were photographed greeting Jamaican children through a wire fence. A royal source said they would still be "scarred" by the couple's trip to the Caribbean last year, adding: "That imagery will be at the forefront of their minds in every set piece."
[From The Times]
Just so we're clear, "Charles invited his second son to the family gathering, the Duke of Sussex is not making the trip from California" becomes "King Charles relishes global role — but still won't see Harry." More like Harry won't see his dogsh-t father. More like Harry is the one who has distanced himself from his colonizer family while they run around telling reporters that they're not ready to make peace with him. I bet you anything that the palace only invited Harry – as in, "you can come to your father's birthday party but Meghan and the children are not welcome." Anyway, this piece says more about Charles and Camilla's Kenyan tour than anything else – they know it didn't actually go that well, which is why they immediately deflected to Harry. It used to be a winning strategy. After four years, the play is as obvious as it is sad. But hey, at least the palace got a good cut in there about William and Kate's idiotic Caribbean tour.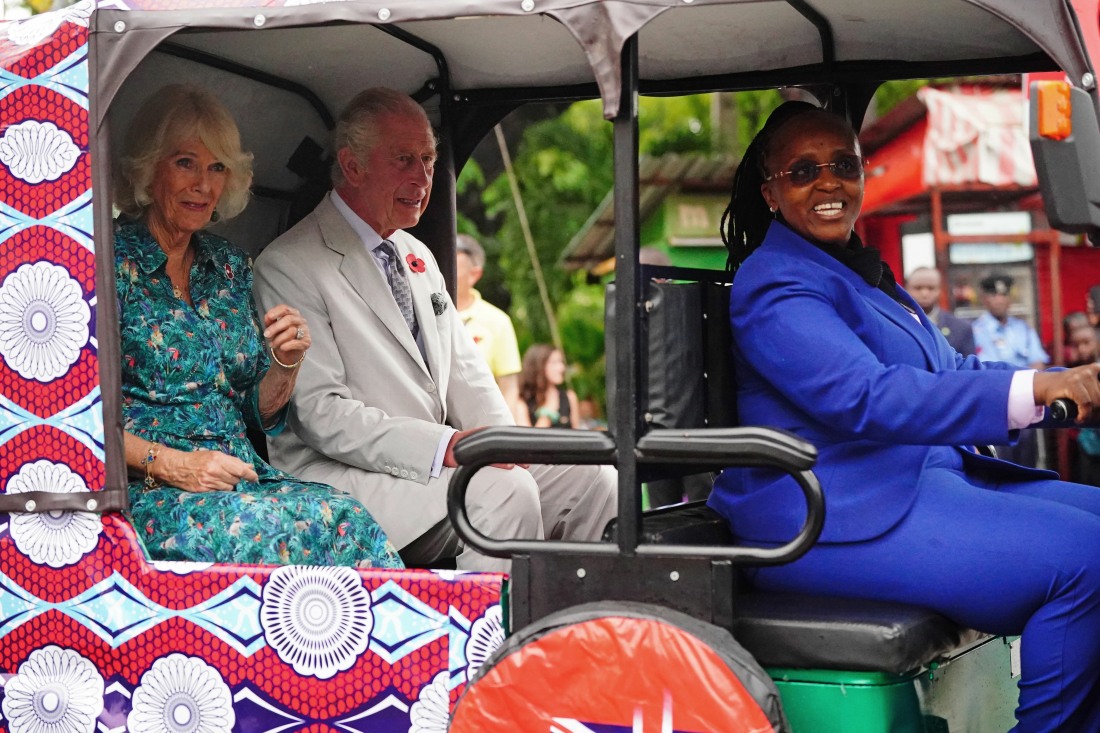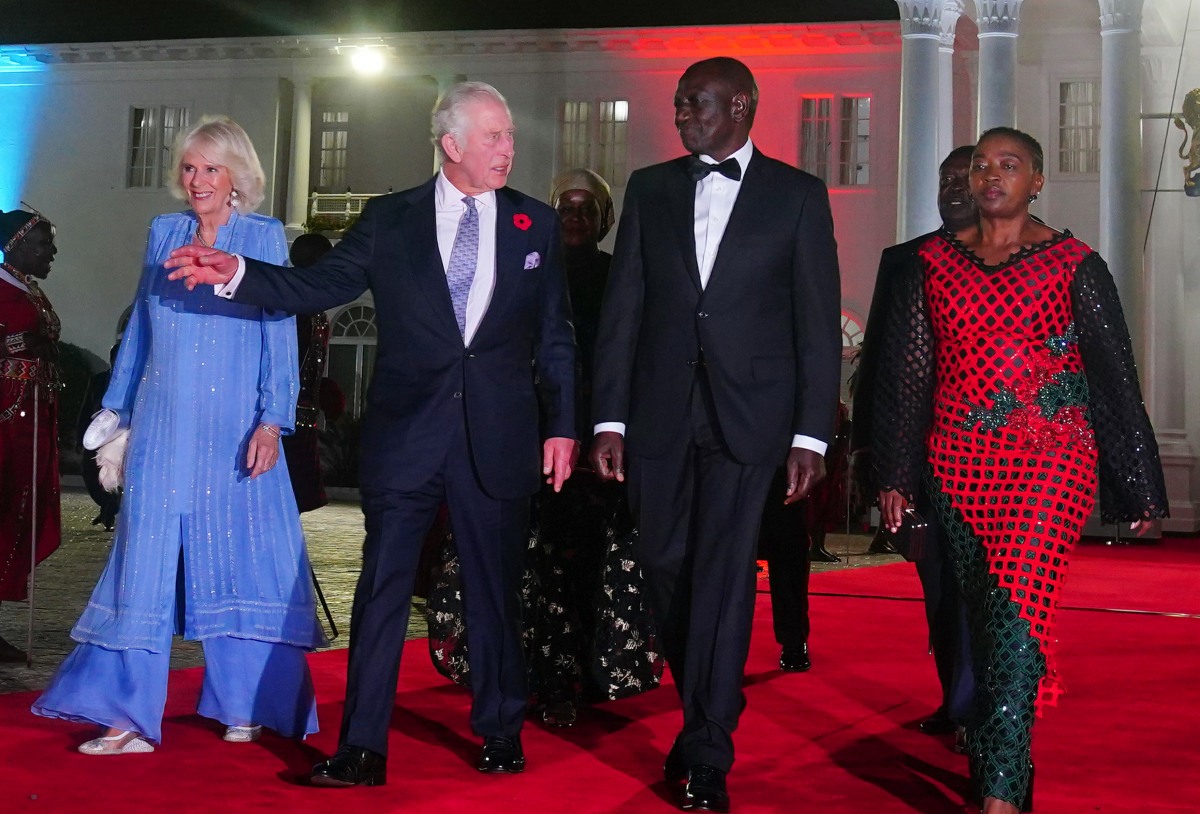 Photos courtesy of Avalon Red, Cover Images.
Source: Read Full Article