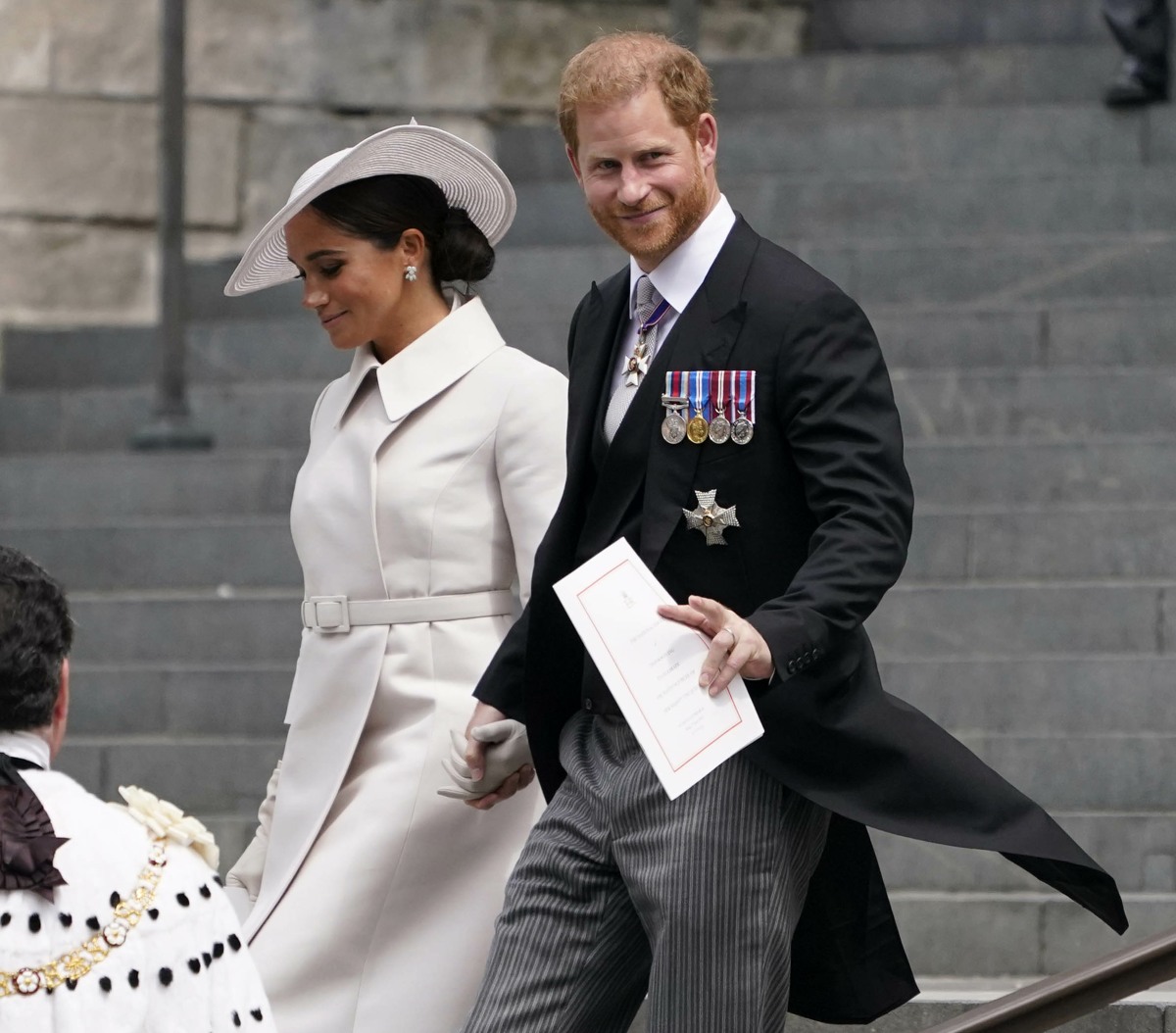 We've got a Gossip with Celebitchy podcast coming out this weekend, and in this week's episode, we talk about the stupidity around all of the "who leaked all of this information about King Charles's birthday party and phone call" drama. To be clear: Buckingham Palace started the entire drama by lying to the Times about Charles inviting Harry to his birthday party, a lie which Harry's spokesperson corrected on the record, saying that Charles had not invited Harry to the party and there was no snub, but Harry would try to call his father on his birthday. Which then led to a series of PALACE briefings about how Harry would call, and then Harry did call and the king also spoke to Meghan and something about a video of Archie and Lili as well. In my opinion, that entire briefing spree came from the palace, not Montecito. The palace then tried to cover their tracks by blaming everything on the Sussexes. Once again, this all started because of the palace's lies. So, of course, Richard Eden is here to underline the palace's bullsh-t cover story.
According to Richard Eden, this apparent briefing 'may have heightened the royals' suspicions about the loose-lipped couple in California.

'The fact that details of a private conversation were published so quickly might serve as a warning ahead of any possible future invitations,' he concludes. Eden, editor of The Daily Mail's Eden Confidential, suggests that Harry and Meghan, the Duke and Duchess of Sussex, have form for revealing intimate details of private conversations with other members of the Royal Family, citing their interview with Oprah Winfrey, their Netflix series and Prince 'Harry's tawdry memoir,' Spare.

'One of the major factors preventing the two privacy campaigners from resuming friendly relations with the Windsors is their refusal to respect other people's expectation of privacy,' he writes. 'While Buckingham Palace officials have adamantly refused to disclose any details of King Charles's private birthday celebrations "sources" with knowledge of Harry's intentions briefed the BBC that he would telephone his father on his birthday. Then The Daily Telegraph, which is one of the few British newspapers to be spoken of favourably by Harry, managed to obtain details of the phone conversation between His Majesty and his younger son.

'Within hours of the chat, the Telegraph reported that the pair "enjoyed a warm conversation" after Harry had rung his father to wish him a happy birthday. It asserted that the King and his son would "speak again next week" after a phone call for the Monarch's 75th birthday marked a "turning point" in their relationship.'

The Telegraph suggested that King also spoke to Meghan while Prince Archie and Princess Lilibet were understood to have recorded a video of themselves singing happy birthday to their grandfather.

'While it's a good thing if the King's relationship with his son is improving, it's clear that Harry and Meghan are not welcome at family events,' concludes Eden. 'Although family members including the Duke of Gloucester, the King's first cousin once removed, and Princess Margaret's daughter, Lady Sarah Chatto, attended the birthday party, no invitation arrived in Montecito.'
[From The Daily Mail]
These people are brain-dead, istg. It's perfectly obvious – and stay with me on this – that Buckingham Palace has now sent out a series of talking points to certain reporters that all of their palace briefings must have come straight from Montecito, and shame on Harry and Meghan! And the same reporters who got the palace briefings just toe the line. "Yes, evil Harry and Meghan made Buckingham Palace lie to Roya at the Times! How dare Harry correct the lie, how dare he force the palace to leak all of these details about the phone call, it's all the fault of Those People In Montecito!!" The entire reason Eden knows that "no invitation arrived in Montecito" is BECAUSE HARRY CORRECTED THE PALACE'S LIE.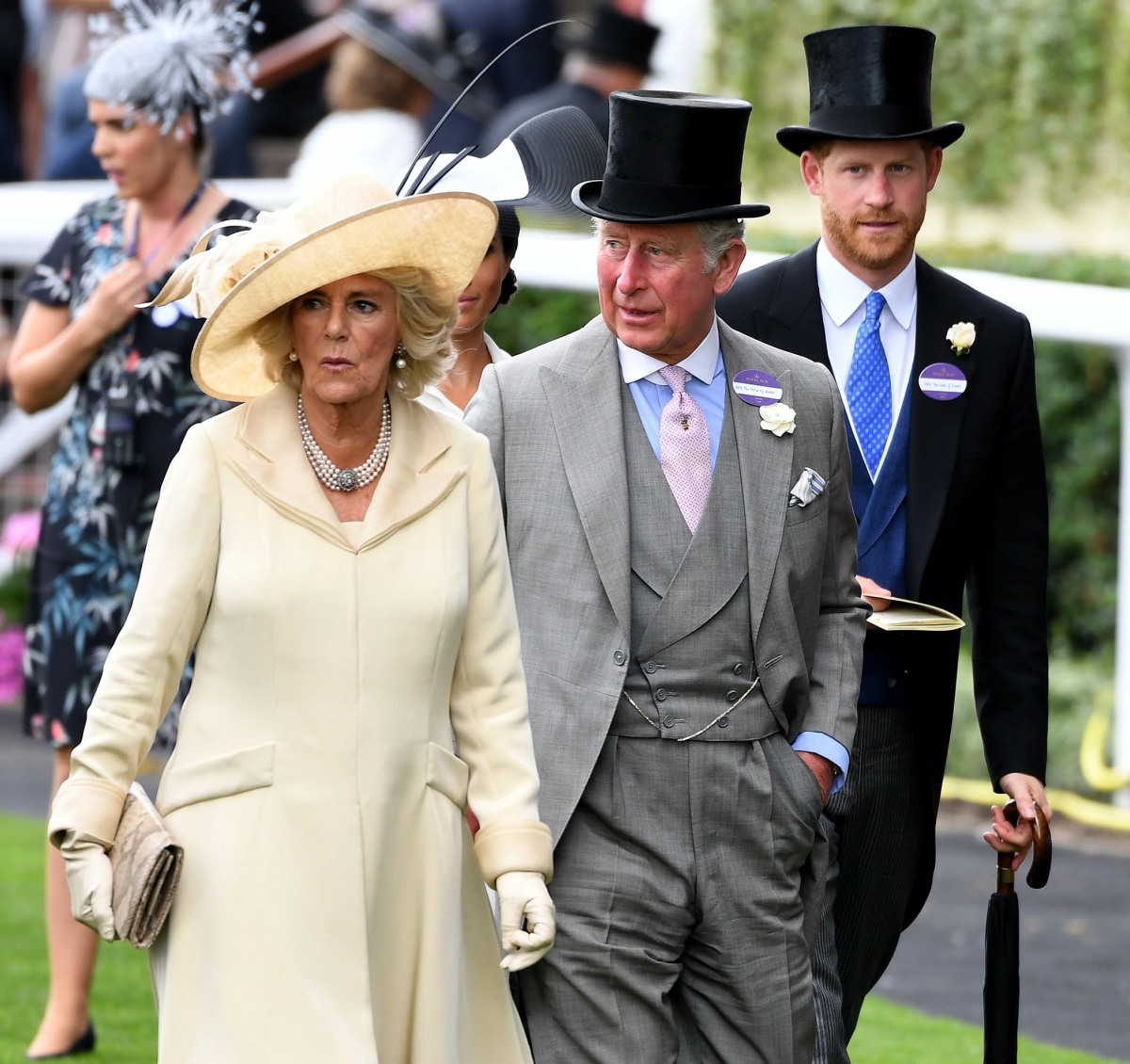 Photos courtesy of Instar.
Source: Read Full Article