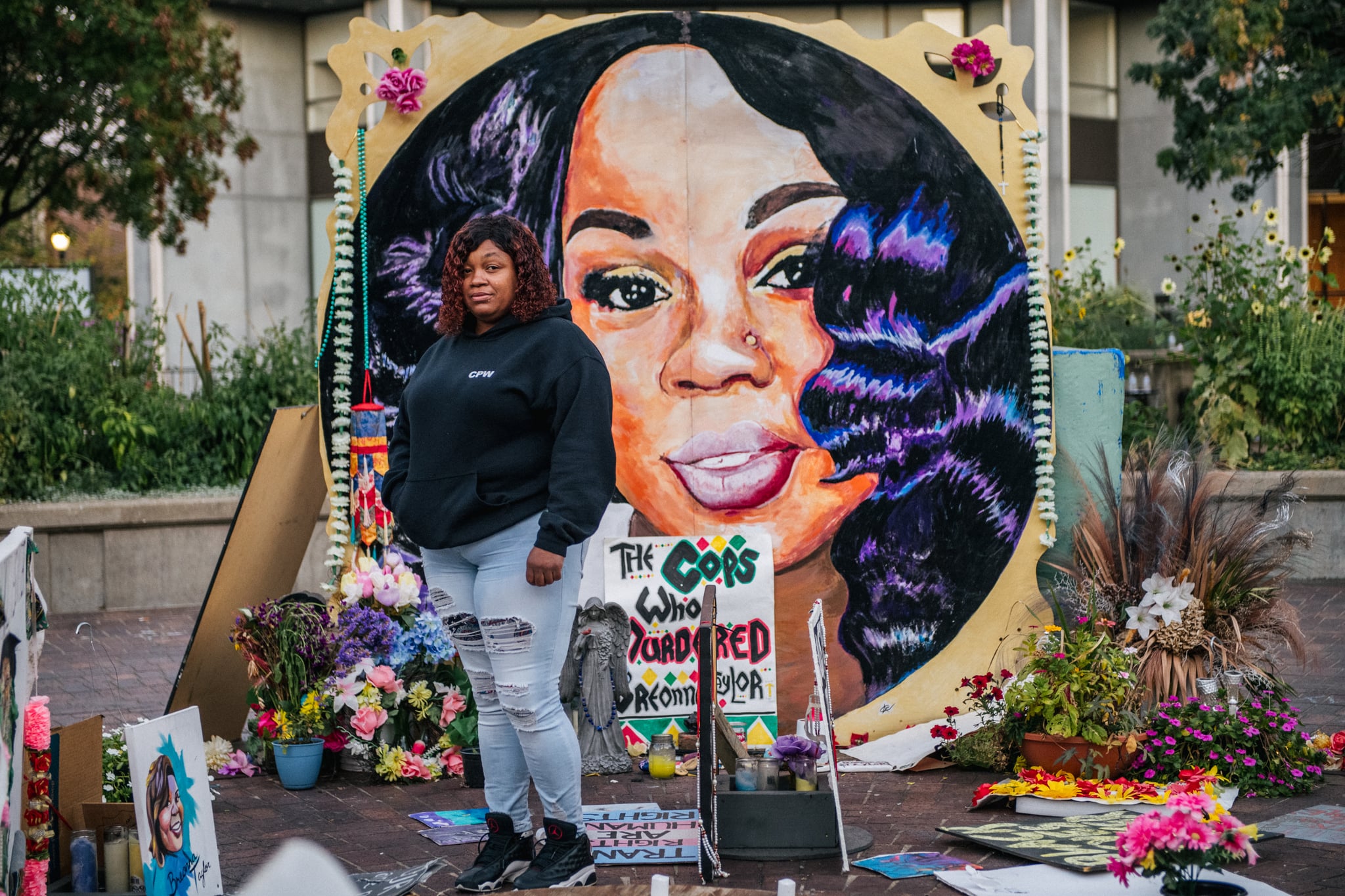 The killing of Breonna Taylor in March has led to widespread Black Lives Matter demonstrations in the US and prompted the passage of "Breonna's Law" — local legislation in Louisville, KY, which bans no-knock warrants — as well as the hiring of a new interim Louisville police chief. On Sept. 23, outrage around the lack of justice in the case grew when Kentucky Attorney General Daniel Cameron declined to press charges against any of the officers involved in her killing with her death. Instead, former detective Brett Hankison was indicted by a grand jury for three counts of wanton endangerment in the first degree for firing 10 rounds into the apartment blindly. According to The New York Times, Hankison fired shots into the sliding glass patio door and window of Taylor's apartment — both of which were covered with blinds — which is in direct violation of department policy that requires officers to have a line of sight.
Even more concerning, two of the three officers involved in Taylor's death — Sergeant Jonathan Mattingly and Detective Myles Cosgrove — were never indicted for any crimes. According to AG Cameron, these men were "justified in shooting out of self-defense" because Taylor's boyfriend, Kenneth Walker, fired first at what he believed to be intruders.
Because each wanton endangerment charge carries a sentence of five years each, the most time Hankison will spend in prison is 15 years. The grave injustices surrounding Taylor's death — particularly the lack of consequences for her killers — have led Louisville Mayor Greg Fischer to declare a state of emergency in anticipation of "civil unrest" and instill a curfew for three nights.
Read on for a timeline of events related to the death of Breonna Taylor.
Source: Read Full Article