Scott Speedman has joined season three of Netflix's You as a mysterious and reserved husband who's masking a deep well of emotion.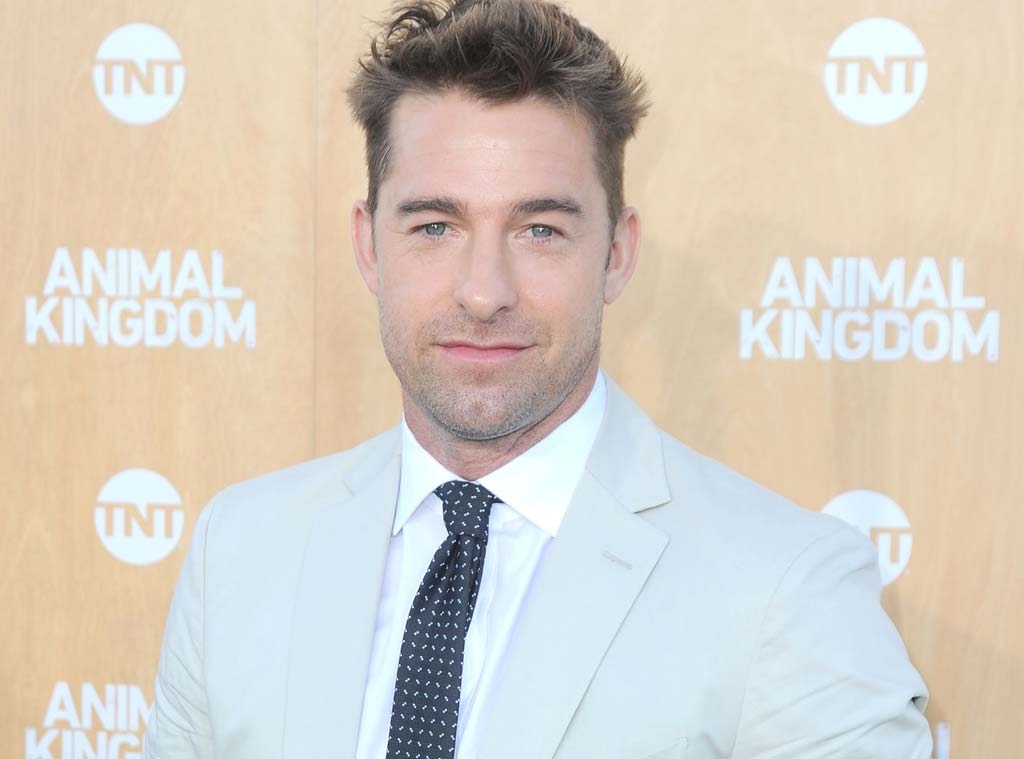 You season three is continuing to come together. 
Scott Speedman has now joined the fray as Matthew, a successful CEO, husband and uncommunicative father. He's described as "reserved, mysterious, and has a tendency to be withdrawn…all of which masks a deep well of emotion underneath." 
We don't yet know who will play his wife or how he fits in with Joe (Penn Badgley) and Love's (Victoria Pedretti) new suburban life, but it sounds like they're making some unhappy new suburban friends. 
Speedman is the third new cast member announced so far, and his character is the third piece of concrete news we've been given about what's to come for the Netflix drama. 
Last week, Shalita Grant and Travis Van Winkle were added to the cast. Grant will play Sherry, a "mom-fluencer" and mean girl who pretends to add Love to her social circle. Van Winkle plays Cary, a wealthy new friend of Joe's. 
Speedman is best known for playing Ben on Felicity, but he was also in the Underworld movies and played Baz on TNT's Animal Kingdom. 
Keep up with everything we know about You season three below!
Trending Stories
Bachelorette Clare Crawley Reacts to Getting Called Out on Prom Claim
Nikki & Brie Bella Are Moving to a New City! All the Details
Jennifer Lawrence Reveals Her One Regret About Wedding Planning
Before You was officially picked up for a third season, showrunner Sera Gamble told THR that they wanted to do each season in a different place–season one in New York, season two in LA and season three is headed to the suburbs. 
"We are evoking where we would like to go, which is to a much more suburban, insular world where Joe would be a complete fish out of water," she said. "And now Love occupies a very different place because she is the mother of his child but also not the woman he thought she was." 
In the last moments of season two, Joe became infatuated with the neighbor. Her face was never shown, but she's totally Joe's type: mysterious and into books. Gamble told THR that the scene was all to show that Joe hadn't really changed.
"I think to me, the most important thing about that last scene is just it is confirmation that Joe is still Joe in a way that's not going to be great for Joe," she said. "That he has not learned that he cannot just keep looking for the next person to attach his hopes and dreams to that way. It seems clear that he's falling into some version of that same pattern. I can't say that we know exactly what a season three would be, but I can say things won't go well for Joe." 
In a video for TV Guide in September, Gamble said there's "lots to come" with that neighbor. Penn Badgley also confirmed to Bustle that the neighbor is "definitely not his mom," in case you were subscribing to that theory.
On Feb. 3, Gamble posted on Instagram that the writers room was open for season three. While the pandemic sent everyone home in March, the writers continued meeting via Zoom and even documented their Fancy Friday outfits every week as they worked from home. 
Production will reportedly begin soon for a 2021 premiere. 
Travis Van Winkle plays Cary, a wealthy guy who invites Joe into his inner circle. 
Shalita Grant plays Sherry, a "Mom-fluencer" who appears down to earth, but is actually a mean girl who only pretends to welcome Love into her social circle.
Scott Speedman will play Matthew, "a successful CEO, husband and uncommunicative father. He's reserved, mysterious and has a tendency to be withdrawn…all of which masks a deep well of emotion underneath"
Unless Love has completely abandoned all her friends in her new life with Joe, any of them could easily return. Sunrise (Melanie Field), Lucy (Marielle Scott) and Gabe (Charlie Barnett) all survived the carnage of season two. Ellie (Jenna Ortega) is also still alive. Gamble told THR that anyone is fair game.
"Part of the fun of Joe is that he is not very good at doing bad things," she said. "He doesn't plan them well. He doesn't execute them perfectly like a mastermind. And so there is always the worry that things from his past are going to catch up with him. What's great about that is it creates a landscape for the show where you do get to revisit your favorite characters moving forward. Ellie is still in Joe's life. He's sending her money. She hates him, but he is sending her money. So that door remains open for us. And as you saw in season two, I mean Beck was dead and she came back. One of my favorite things to do is bring back a dead person to haunt you. So the door is wide open for everybody's favorite characters." 
Source: Read Full Article