While the majority of Below Deck and Below Deck Mediterranean crew members attend the season reunion, a handful of yachties declined to attend the gathering. Almost every crew member who did not attend the reunion had a controversial backstory. Plus every season did not have a reunion.
'Below Deck' Seasons 3 and 6 had multiple crew members missing from the reunion
Below Deck Season 3 experienced multiple crew member arrivals and departures, becoming one of the wilder seasons on record. The crew had a total of five different deckhands and two chefs. While deckhand/engineer Don Abenante quit in a huff, he still attended the reunion. However, the two crew members who were fired did not appear. Chef Leon Walker and deckhand Dane Jackson were no-shows at the reunion. Captain Lee Rosbach shared why he fired Walker during the reunion and Jackson became more of a quirky footnote.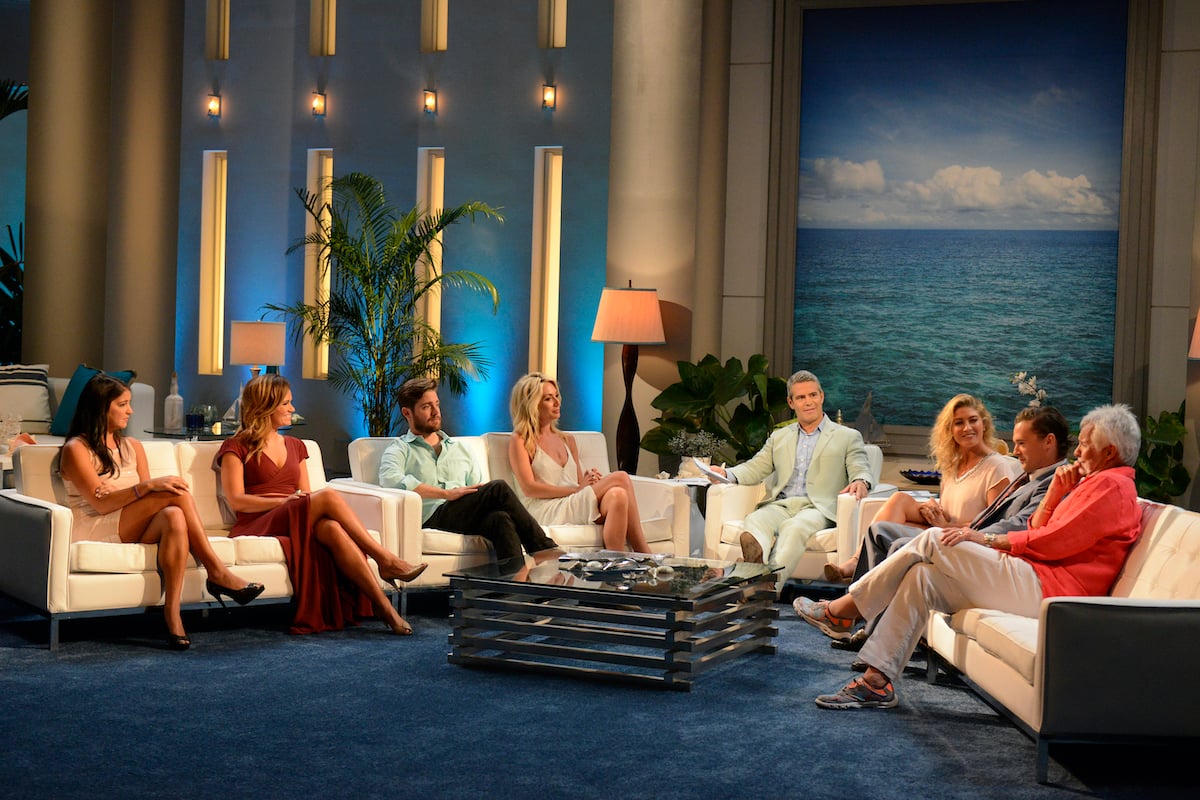 Another controversial season included two crew who also did not attend the reunion. Below Deck Season 6 lost two crew members in a single episode. Bosun Chandler Brooks was fired and then stew Caroline Bedol quit under some pretty intense circumstances. Both crew members did not attend the reunion. Bedol told Showbiz Cheat Sheet she was not invited, but still wanted to attend.
"I would love to be welcome at the reunion," Bedol said in 2018. "The reason the producers gave me for not being invited was that I wouldn't be able to handle it or be happy with the result and it will further exacerbate my emotional unrest."
Only 1 'Below Deck Med' crew member has not attended the reunion
Only one Below Deck Mediterranean crew member did not attend a reunion and it had nothing to do with his actions on the show. Deckhand Pete Hunziker from season 5 posted a racist and sexist meme on Instagram during the height of the Black Lives Matter protests. Fans questioned his share, which is when he doubled down on it, further horrifying fans. That's when producers and the network fired Hunziker and edited him from all footage.
Hunziker also was not invited to attend the reunion. Reunion host Andy Cohen acknowledged what occurred with Hunziker and gave the crew an opportunity to reflect on him as a crew member. "Yeah, he was odd," Captain Sandy Yawn said about Hunziker during the reunion. "Honestly, I had a few conversations with him. The lack of consciousness with what's going on in our planet and in our world. And that picture was so disturbing. I was blown away."
Lexi Wilson from Below Deck Mediterranean Season 6 has now shared that she does not plan to attend the reunion. A reunion date has yet to be announced.
'Below Deck' Season 8 crew member said Mother Nature prevented him from attending the reunion
Deckhand Rob Phillips from Below Deck Season 8 said bad weather prevented him from attending the virtual reunion. While camping in a Fiji jungle, Phillips insisted he made an attempt to connect.
"There was an attempt, hiding behind a palm tree with a satellite phone to call into the #belowdeck reunion," he captioned an Instagram video.
"As we board up for the second cyclone of the season you already have to choose what side of town you're on," he wrote. "Rivers are flooded, bridges are being shut and the network is up and down. The kids who have to cross rivers every day to get to school and the markets have been swimming across muddy rapids since the last Cyclone."
Source: Read Full Article