It's almost time for This Is Us fans and the Pearsons to say goodbye to Rebecca in the final season. Thanks to the infamous flash-forward, we know that a majority of the family gathers at Kevin's house one night in the future to be by Rebecca's side as she inches closer to death. But there is one This Is Us character who viewers have yet to see that night — Kate.
Kate has not appeared in any of the 'This Is Us' flash-forwards the night Rebecca dies
Back in This Is Us Season 2, the show started teasing a flash-forward scene with Randall and grown-up social worker Tess. He told his daughter that it was time to go see "her," but Tess said she wasn't ready. Since then, the series has slowly filled in some of the blanks regarding what happened that night in 2032. And now, in season 6, we officially know that the Pearson family is making their way to the house Kevin built for Rebecca to say goodbye to her.
Doctors diagnosed Rebecca with Alzheimer's in season 4, and many years later, she likely died from the illness. And all of the Pearsons are going to see her at Kevin's house during the flash-forward because she doesn't have much time left. However, This Is Us fans have not seen Kate at her brother's house during the future scenes. For a long time, viewers suspected that Kate was dead, and that's why she wasn't in any of the flash-forwards.
However, thanks to This Is Us Season 6 Episode 12, we know that Kate is alive when her mother dies. She is seen attending one of Jack's gigs when he is an adult and married to Lucy, which happens a long time after Rebecca's death. So it's only a matter of time before we see Kate, Phillip, Jack, and Hailey show up at Kevin's house.
'This Is Us' executive producers tease where Kate is during the flash-forward
While speaking with Entertainment Weekly, This Is Us co-showrunners and executive producers Isaac Aptaker and Elizabeth Berger teased why Kate hasn't shown up at Kevin's house yet.
"I don't want to give any hints, but [where Kate is] will all be addressed in [This Is Us Season 6 Episode 17], immediately," Aptaker shared.
Berger further explained, "We've been very purposeful on showing who has already arrived to the house in flashes that we've shown so far. So if we haven't shown someone, that probably means that there's a story to be told. And we will be telling it over the [final] two episodes."
There's a specific reason why Kate is late to Kevin's house for the Pearson family goodbye to Rebecca in This Is Us. And fans will unravel that mystery in This Is Us Season 6 Episode 17.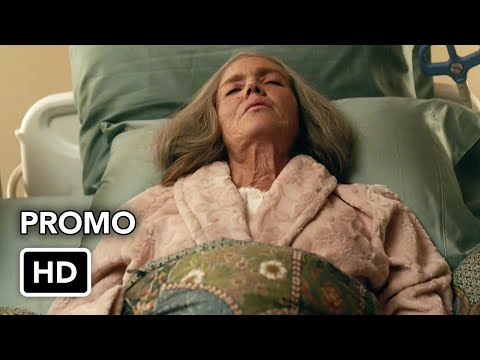 'This Is Us' Season 6 Episode 17 features Rebecca's final goodbyes
This Is Us Season 6 Episode 16 finally caught up to 2032 during its final scene. It showed an older Kevin tucking in his mother and calling his brother. He told Randall, "You and the girls and Beth should get here as soon as you can. They're saying it won't be long now."
So the penultimate episode will likely center around every Pearson family member, including Kate, arriving at the house and paying tribute to their matriarch.
"This episode carries us right up to that flash-forward we've been visiting for a couple of seasons now, of everyone gathering at the house to really say goodbye to Rebecca because they know that the end is near," Isaac Aptaker told Glamour. "Episode 617 rejoins that time period and folds back in on those little snippets we've seen of everyone arriving at the house."
This Is Us Season 6 Episode 17, "The Train," premieres on Tuesday, May 17, at 9 p.m. ET on NBC.
Source: Read Full Article