Although "The Real Housewives of DC" only stuck around for one season, their neighbors in Potomac have found a formula that keeps audiences coming back. Although it's the only "Real Housewives" series that doesn't take place in a major city, these aristocratic ladies keep the drama coming. In fact, it was Potomac — not Beverly Hills — that originally inspired "Beverly Hills 90210," according to the Washington Post. Bravo leaned into this when promoting the show. "Its rolling hills, gated mansions, sophisticated prep schools, and exclusive country clubs all serve to keep the area invitation-only," read the promo material for Season 1. However, not all residents felt this was an accurate description.
"It's an insult. Absolutely," lifelong resident Ellie Cain told the Washington Post in 2016. "The people are not that way. They're very thoughtful. We're just down-to-earth, good people." Potomac's Chamber of Commerce President Adam Greenberg agreed, saying, "That's not what Potomac is about."
Whether the representation is accurate or not, the show has performed well, and it's now beginning its sixth season. So when does it come out, who is on it, and how intense will the fights be? Keep reading to find out.
When does the new season premiere?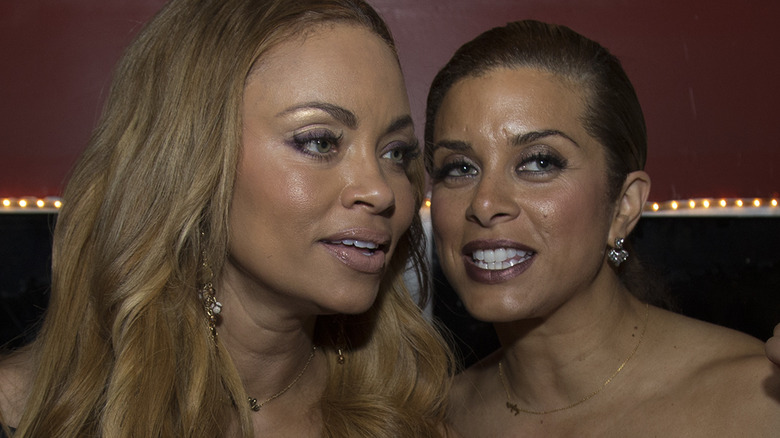 Season 6 of "The Real Housewives of Potomac" began on July 11, with a 75-minute premiere airing at 8 p.m. ET. If you missed the first episode or don't have cable (or someone who will give you their cable login), don't worry! The full episode is available to stream on Bravo's YouTube channel. To keep you hungry for more "Housewives," Bravo even uploaded the beginning of next week's episode on their website. According to Penn Live, you can also stream the show on FuboTV, Sling, and Hulu+ Live TV.
It is unclear exactly how many episodes there will be this season, but, like the first five "Harry Potter" books, each season of "The Real Housewives of Potomac" has been progressively longer. Season 1 only had 12 episodes, while the most recent season, Season 5, had 22, per Bravo. That said, it's likely that this season, which will air a new episode every Sunday, will have at least 22 episodes, perhaps even more.
Who is on this season?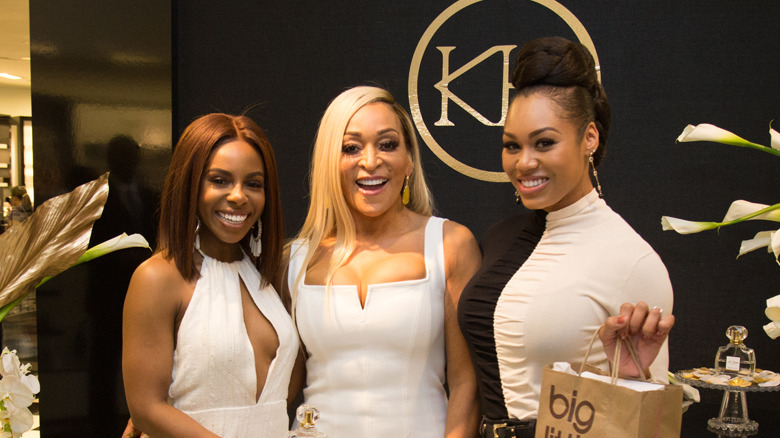 Which members of the cast are returning? Who's new? Who decided to call it quits?
Monique Samuels will not be returning for Season 6 after what Insider called a "tumultuous" fifth season. She told Insider that her cast mates conspired against her during the reunion, suggesting that she cheated on her husband of nine years and that her youngest child, Chase, resulted from one of her alleged affairs. "I'm a woman of my word," she said. "I've always said that if the show ever interfered with my family or my marriage that I would definitely get to packing." After deciding to leave, Monique said she "felt very free," telling Insider, "I felt like a whole load was lifted off of me."
Dr. Wendy Osefo, Gizelle Bryant, Karen Huger, Ashley Darby, Robyn Dixon, and Candiace Dillard Bassett are all returning, per Bravo. A new housewife, Mia Thornton, will also be joining the cast. In the trailer, Mia says she "just like[s] to have a good time no matter what we're doing." Karen calls her "a boss" and "a breath of fresh air." Also joining this season is new friend of the show, Askale Davis, a friend of Robyn's whom Bravo describes as "a stylish mother of three with a proud Ethiopian heritage."
Who's going to fight?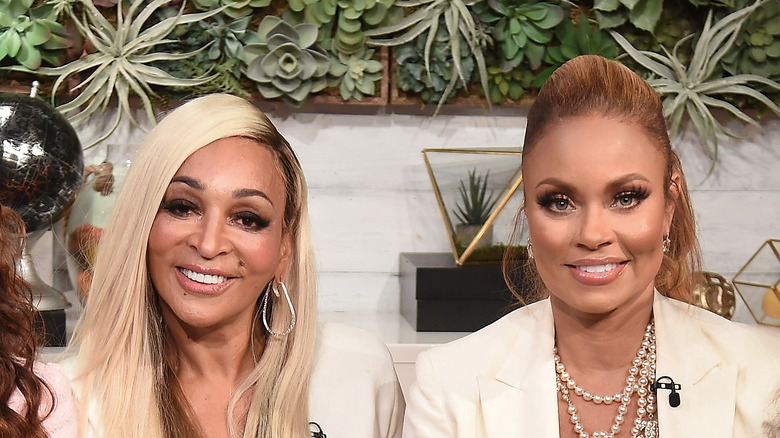 But what does everybody tune into "The Real Housewives" for? The fights! The drink throwing. The table flips. The full-on brawls. And even though Season 6 of "Potomac" is only one episode in, Gizelle Bryant and Karen Huger have already gotten into it.
Gizelle believed Karen owed her an apology for consistently questioning her relationship with her ex-husband, Pastor Jamal, according to People. (Sounds a lot like the fight between Jackie Goldschneider and Teresa Giudice on "The Real Housewives of New Jersey.") "Matter of fact, as soon as she saw me, she should have run up to me and been like 'Gizelle, you know what, I'm sorry. I lost my mind … I was mad because Ray don't love me,'" she said, referring to Karen's husband. "But she gon' saunter in in a ball gown and not say a word?" Later at dinner, when wondering where Candiace was, Robyn suggested that Candiace didn't want to see Karen amid tension from last season. When Wendy said she hopes everyone can get to a good place, Gizelle said that might be difficult, saying, "We all know I can't stand Karen." Karen replied, "The feeling's mutual."
Then the shouting began. "She's obsessed with my [vagina], because we all know the dingdong at her house is broken," Gizelle said, again referencing Ray. "Gizelle, what you will not do is disrespect my husband when [Jamal's] ding-dong is in everybody else's vagina," to which Gizelle replied, "At least it works."
Source: Read Full Article