In case the royal family's present-day drama isn't enough to quench your thirst, please turn your attention to Netflix's The Crown. The show's fourth season just dropped on November 15, and it mainly focuses on the early days of Prince Charles and Princess Diana's relationship and marriage—plus a bunch of political drama involving Margaret Thatcher. And trust: it will leave you wanting more. Fortunately, Season 5 is coming—though please be advised that there will be an entire new cast! Which is somewhat sad news for those of us who are inexplicably attracted to Prince Charles. (NO, I DON'T HAVE TO EXPLAIN MYSELF!)
Here's everything we know about The Crown Season 5…and while yes, this is technically a spoiler-free zone, please remember that this show is based on things that legit happened! in real life!
The (Brand! New!) Cast
Again, we're getting an entire new group of actors in The Crown Seasons 5 and 6, and most of them have already been cast.
Imelda Staunton as Queen Elizabeth
Imelda Staunton will play Queen Elizabeth II in the fifth and final season of The Crown. pic.twitter.com/hUOob58A9p
Lesley Manville as Princess Margaret
Lesley Manville will play Princess Margaret in the fifth season of The Crown. pic.twitter.com/R5aZEBOW0t
Jonathan Pryce as Prince Philip
Jonathan Pryce will play Prince Philip in the final two seasons of The Crown (Seasons 5 and 6), alongside Imelda Staunton and Lesley Manville. pic.twitter.com/zI7NotOfc4
Elizabeth Debicki as Princess Diana
Elizabeth Debicki will play Princess Diana in the final two seasons of The Crown (Seasons 5 and 6). pic.twitter.com/Z3CjHuJ56B
Dominic West as Prince Charles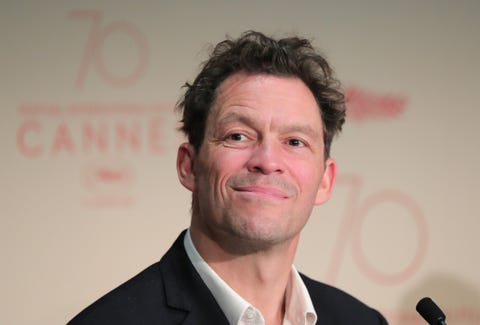 Pssst: He's in final talks so this isn't a ~confirmed~ situation yet!
Will Meghan and Harry Be In It?
Ha ha ha ha, no. And don't get your hopes up for Season 6 either because creator Peter Morgan basically has a 20-year rule:
So…What Time Period Will Be Covered?
Each season of The Crown basically spans about a decade-ish, and Season 5 will likely take us from sometime in the early '90s to the early aughts. And a LOT happened in that period.
Not only did Prince Andrew and Fergie split, Princess Anne and her husband parted ways, and Prince Charles and Princess Diana got divorced. Most significantly, though, is the tragic fact that Diana died in a car crash in 1997.
If you've seen The Queen, you might have an idea of how the show will handle Diana's tragic death, since The Crown's creator Peter Morgan wrote it.
Another thing to note: both Princess Margaret and the Queen Mother passed away in 2002, which may also be included in Season 5.
Will This Be the Final Season?
NOPE! For a moment there, Morgan said Season 5 would be The Crown's last hurrah, but he changed his mind and decided to extend the show—meaning this new cast gets two seasons just like everyone else.
News from the palace: we can confirm there will be a sixth (and final) season of @TheCrownNetflix, in addition to the previously announced five!
Morgan told Deadline, "As we started to discuss the storylines for Series 5, it soon became clear that in order to do justice to the richness and complexity of the story, we should go back to the original plan and do six seasons. To be clear, Series 6 will not bring us any closer to present—it will simply enable us to cover the same period in greater detail."
IMO, this implies that the entire series will end around 2002, with the deaths of Princess Margaret and the Queen Mother, but that's purely me speculating.
When Is It Filming/Airing?
According to The Hollywood Reporter, Season 5 is expected to begin filming in 2021 and won't air on Netflix until 2022. So yes, we have to wait more than a year between seasons. But Morgan told THR that this would have been the case even if we weren't still living through a pandemic:
In other words, we have a while. But good things come to those who wait, just ask Joe Biden.
Source: Read Full Article