Ted Lasso might center around Jason Sudeikis' title character but the Apple original series includes a long list of characters. Among them, AFC Richmond player Sam Obisanya portrayed by Toheeb Jimoh. So how did the actor land the role? He auditioned with a locker room scene from season 1.
Who is AFC Richmond player Sam Obisanya?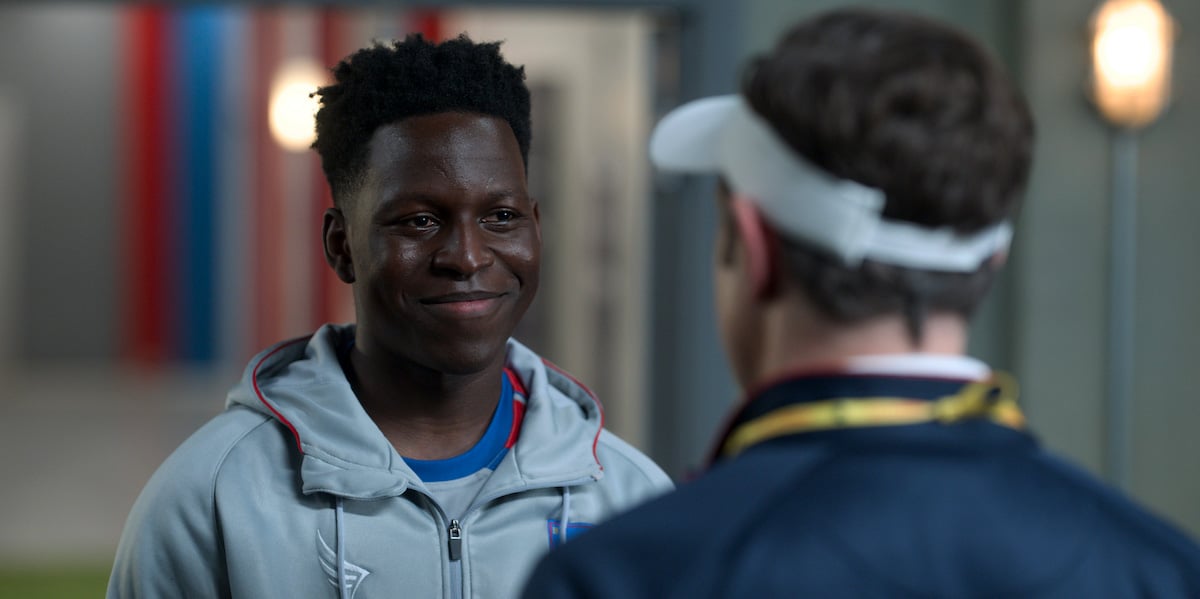 Here's what viewers have learned about Sam so far on Ted Lasso. He's from Nigeria, has a close relationship with his father, and is interested in social justice. When Keeley Jones (Juno Temple) asks the players about their interests for marketing opportunities Sam's response stands out in contrast compared to his teammates who mention candy and Air Jordan shoes.
More than that the right-back defender is a polite and kind professional soccer — err, football — player. He's a younger member of the team who also finds himself becoming an activist in Ted Lasso Season 2 Episode 3: "Do the Right-est Thing." Sam covers up the fictional logo of Dubai Air on his Richmond jersey after discovering the parent company is damaging the environment in Nigeria.
Toheeb Jimoh auditioned for 'Ted Lasso' with the season 1 scene when Ted Lasso gives Sam Obisanya a birthday present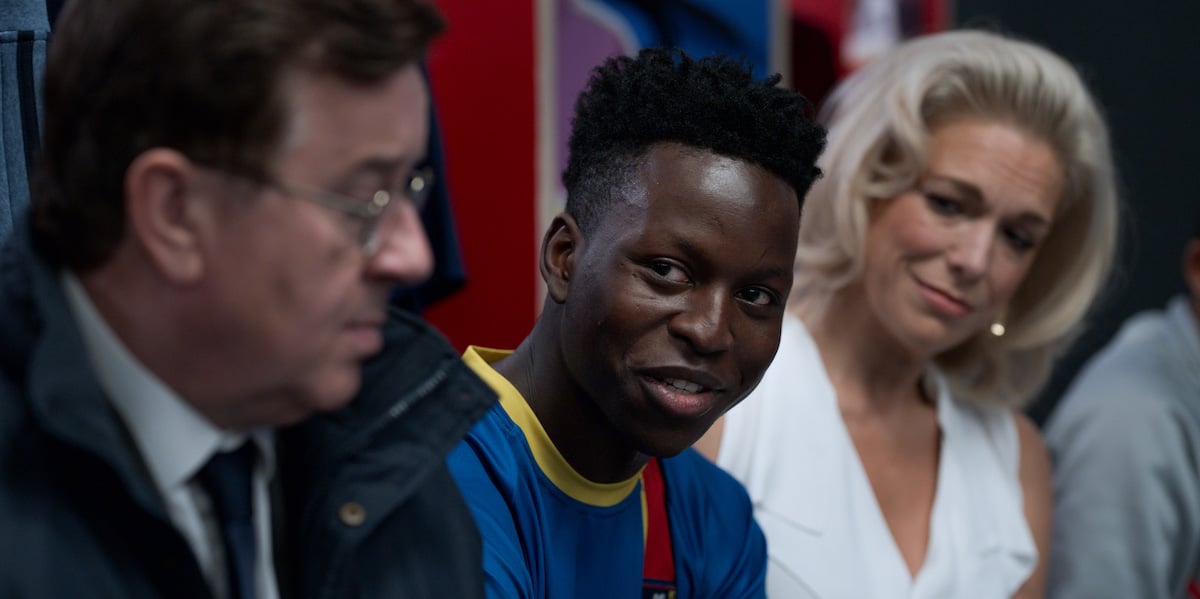 Remember when Sam celebrated his birthday in Ted Lasso Season 1 Episode 2: "Biscuits"? He opened gifts in the locker room. One of them a small toy soldier coach Lasso got from his own son to keep him safe. 
"Do you mind if I don't keep this? I don't have the same fondness for the American military that you do," Sam told Sudeikis' character, citing "imperialism."
During an August 2021 interview with Essence, Jimoh talked about the significance of the scene and how it became so much more than the scene he did in his audition.
"So when I was, auditioning for the role, that was the scene that I used to audition. And so it was a scene where Sam … The birthday scene where everybody brings in the presents and stuff to Sam … and again, that's just testament to the people who make this show happen."
"They're super clued in. They're woke as h– and they're allies. They use any opportunity that they have to empower us," he added. "We have so many different people from different countries and different cultures on this show. They use every opportunity they can to try and shine lights on those communities in those countries. So yeah, I really champion them."
Another similar moment happens with Leslie Higgins in 'Ted Lasso' Season 2
In the latest episode of Ted Lasso titled "Carol of the Bells," Sam has a similar interaction with Leslie Higgins (Jeremy Swift). It's Christmas and he's celebrating with a team dinner at Higgins' house.
Higgins asks, "So Sam back home what does Christmas make you think of?" Sam's response? "Colonization."
Emmy-nominated Ted Lasso airs on AppleTV+. A new episode drops every Friday at 3 a.m. EST or 12 a.m. PT.
Source: Read Full Article