Actor Shailene Woodley and Green Bay Packers quarterback Aaron Rodgers have some similarities and an abundance of differences. However, they have had an on-and-off relationship that was rather public. A video of Woodley and Rodgers reappeared amidst all of the drama, displaying how they answered an array of Disney questions.
'Star Wars' fans Shailene Woodley and Aaron Rodgers answered what color their lightsabers would be
The Disney Parks YouTube channel uploaded an interview with Woodley and Rodgers about their time at the Walt Disney World Resort. They sat on couch chairs at Disney's Grand Floridian Resort to answer questions about the theme park, the movies, and the music.
The interviewer pointed out that Woodley and Rodgers are both Star Wars fans. This franchise establishes a clear division between those who prefer the light and those who prefer the dark, and it's clear that they chose their minds. As a result, they asked the couple what color their lightsabers would be.
Woodley and Rodgers initially both simultaneously answered that they would want blue lightsabers. "Yeah, we're on the Resistance," Rodgers said. "We're total alliance."
However, Woodley then changed her mind and said that she'd actually prefer a pink one made specifically for her. "I'd like to request a pink one, though," the actor said. "Just because I love pink."
Rodgers emphasized that they would never be on the dark side, saying, "Anything but red."
Shailene Woodley and Aaron Rodgers have a different favorite Disney movie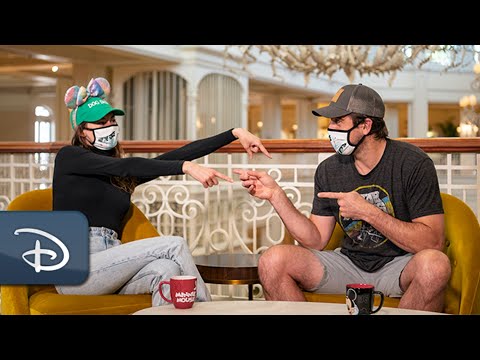 The Disney interviewer moved on to other questions relating back to the brand. Woodley and Rodgers answered questions about their favorite Disney movie of all time. It didn't seem to take too much thinking for them to answer this question. However, their favorite type of Disney movie certainly differs.
Rodgers answered, "Heavyweights" without hesitation, clapping his hands together after answering the question.
Heavyweights is a Disney movie starring Ben Stiller. It tells the story of overweight kids who join a camp with the promise of losing weight and having good times. However, they soon discover that an over-the-top fitness instructor owns the camp.
Meanwhile, Woodley answered, "Avatar" before she added, "And Beauty and the Beast."
These two titles are significantly more mainstream in the cannon of Disney movies. However, they appeared to agree a bit more about the type of Disney music that they enjoy listening to. The interviewer asked Woodley and Rodgers what Disney music they listen to the most.
"Honestly, all of them," Woodley answered. "We listen to a lot of Lion King soundtrack. We also listen to a lot of Aladdin, or we sing a lot of Aladdin."
"Anything – Beauty and the Beast," Rodgers added.
Woodley agreed with his addition, but also said, "We sing a lot of Little Mermaid."
The couple ended seemingly ended their relationship for good
PEOPLE reported that Woodley and Rodgers called off their relationship. They ended their engagement that lasted just over a year back in February 2022. However, the couple continued to spend time together in public with "very affectionate" contact with one another.
Nevertheless, it appears that their relationship is now officially over. Woodley said that their relationship is "done" after they spent some time trying to work it out. Nevertheless, Rodgers still looks back on his time with Woodley fondly, especially in the laughs and good times that they did share.
Source: Read Full Article