The following story is full of Bachelorette spoilers, be warned!
Major Bachelorette news ahead: Rachel Recchia has broken up with her winner Tino Franco after they got engaged at the end of the season. This update comes from spoiler sleuth Reality Steve, who reports that Rachel and Tino stopped talking at some point during their engagement and have since split up. Steve also seems to imply that a Ross and Rachel "We Were On a Break!" situation took place.
Steve elaborated, "I was told at some point post-engagement, Rachel and Tino basically stopped talking. I don't know why, I don't know who stopped talking to who, but there was definitely a 'what the hell is happening here, I thought we were engaged' kinda miscommunication happening."
Sounds all kinds of complicated, but we will see Rachel confront Tino about whatever happened on camera: "The preview last night showed Rachel talking to someone (clearly Tino even though he wasn't shown), and this conversation happened post-filming during a Happy Couple visit," Steve says. "Cameras were there to catch it, and we see her saying to him, 'I want an answer for why you did, what you did.'"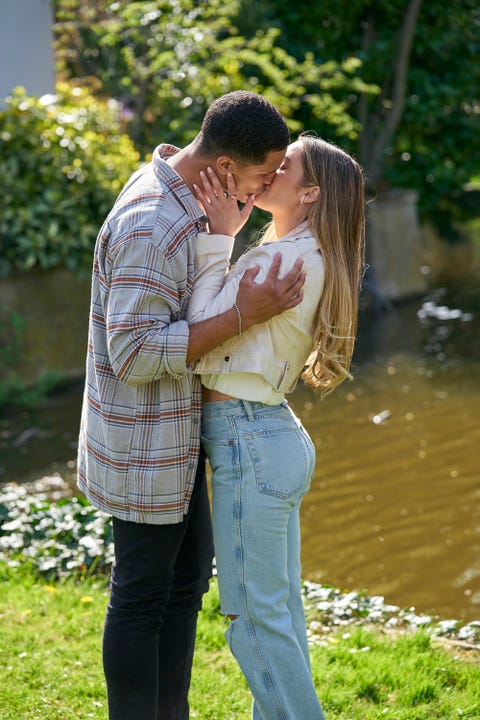 At this point, you're probably wondering if Rachel and Tino will show up during the live After the Final Rose, and the answer is yes. But Steve says there's no chance of reconciliation, so chances are the ATFR will be tense, not to mention fully unmissable.
As Steve put it, "Rachel broke up with Tino and they are no longer engaged. Again, I know you'll have questions, but outside of the 'something happened and they stopped talking post-engagement,' I don't know any more exact details. But they're broken up, and there won't be any sort of reconciliation at the ATFR from everything I've heard. It's over."
Yikes.
Source: Read Full Article