Josh Altman and Josh Flagg co-listed the infamous "Razor House" on the last season of Million Dollar Listing Los Angeles, but the competing brokers couldn't help but make digs at one another. And while they've historically had some pretty intense fights in the past, Altman says they've moved on from being sworn enemies to something more like an old married couple.
Josh Altman is surprised that he and Josh Flagg are friends
While Million Dollar Listing Los Angeles Season 13 promises drama, don't plan on seeing it between Altman and Flagg. "If people asked a few years ago if each relationship [on the show] would actually be good ones, we'd probably actually slap them across the face like I was slapped across the face years ago, or told them they were crazy," Altman said with a laugh when he spoke to E! News.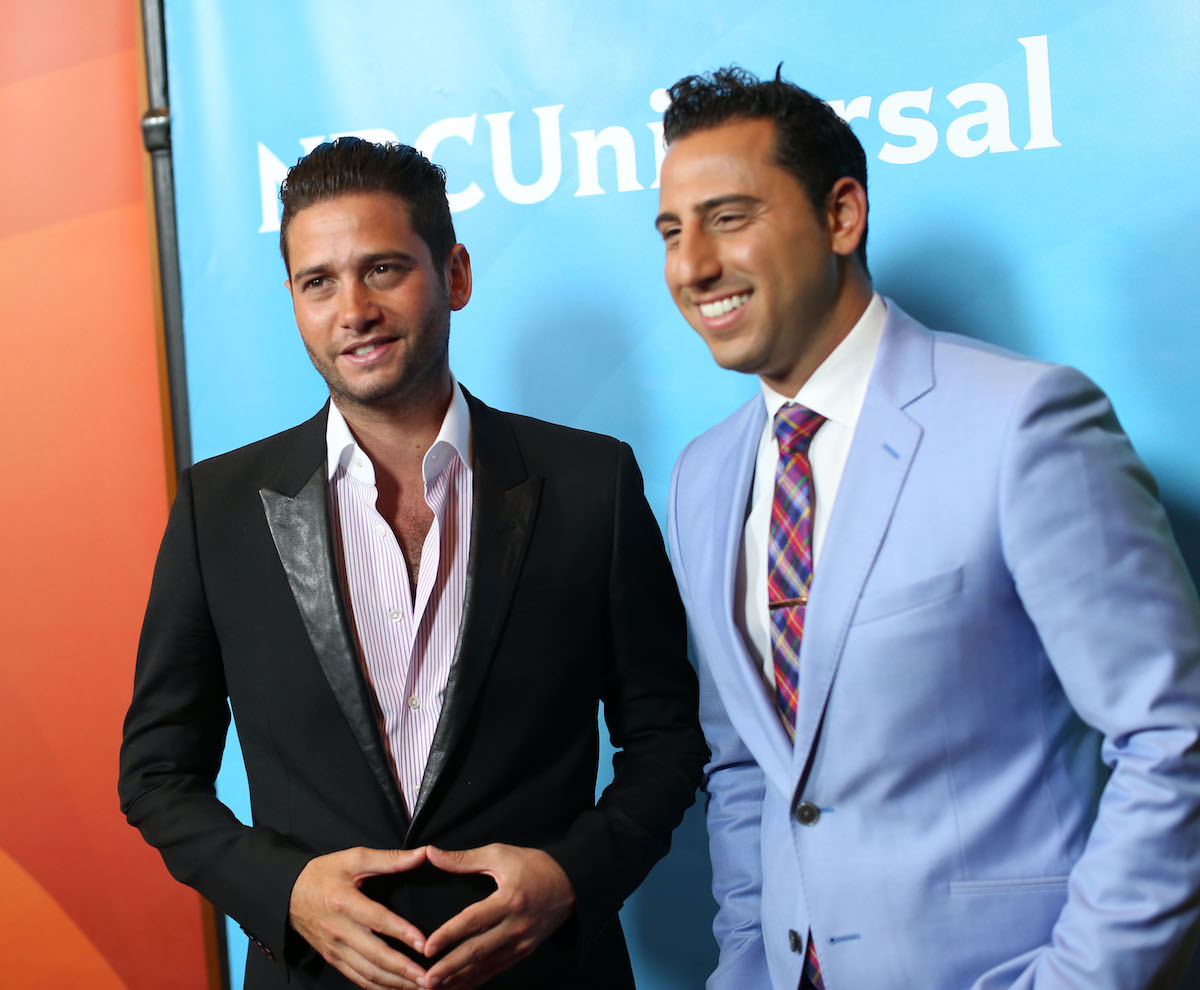 It's funny, over COVID, we had spent a lot of time at home obviously and we lived around the corner from each other," he continued. "Right before the pandemic, we had co-listed a deal on television and obviously in real life, and I don't know, maybe because we're just different at this time in our life, it was actually a lot of fun doing it."
Josh Altman and Josh Flagg spent time together during the pandemic
Altman reflected on how the pandemic may have brought the formerly warring brokers closer together. "Because of that, we started spending more time together," he shared. "My wife and his husband also started hanging out, so we were like a really funky bunch of a foursome and we ended up just having so much fun hanging out."
"You tend to realize I guess that the people you thought you hate sometimes, it's because they are a lot like you," he observed. "I can't believe I'm saying that out loud, but at the end of the day, we ended up realizing we like a lot of the same things. We do have the same way about a lot of things. We have a lot of fun with it. It's an interesting dynamic."
"We've been called everything now from the odd couple to grumpy old men," he added. "My wife and his husband just make fun of the two of us. They think we have a bromance going on. But we're smart guys, we're sales guys, we know what we're doing."
Josh Altman and Josh Flagg made big career moves
Flagg recently changed firms, moving from longtime brokerage Rodeo Realty to Douglas Elliman, according to The Real Deal. Flagg has yet to comment on the move.
Altman is also making big moves, sharing with E! News he opened an office in Orange County. "We opened up the Altman Brothers in Orange County, mostly Newport Beach area and Laguna. We had spent a lot of time—my wife and I, and our kids—down in Newport Beach," he said. He added, "We love it down there. The real estate is awesome down there, it's very similar to the market we have here, and really we found out also our buyers do want to have somebody down there that's an expert because they're looking for a second or third home. We were doing a lot of deals down there anyway, so we thought it was the right time to expand."
Million Dollar Listing Los Angeles Season 13 kicks off with an extended season premiere on Thursday, Sept. 2 at 7/8c on Bravo.
Source: Read Full Article