5 Broadcast Shows Are Doubling Their Ratings With One Week of Delayed Viewing
IATSE Has a Deal – But Many Members Aren't Satisfied by the Early Details
Union leaders will have to convince a skeptical rank-and-file as full contract details and locals begin to meet with members on Sunday
IATSE has averted the first Hollywood strike in its history by reaching a deal with Hollywood film and TV producers on Saturday less than two days before the union's deadline. But while full details of the agreement are still to come, many rank-and-file members have expressedearly skepticism and disappointment at what they have heard so more about the deal.
On both social media and in conversations with TheWrap, several below-the-line Hollywood workers in IATSE said they are not pleased with working condition issues like lunch breaks and turnarounds detailed in the memo sent out on Saturday night announcing the three-year deal. On the IA_Stories Instagram page, where IATSE members have shared stories of poor working conditions on Hollywood sets ahead of the negotiations, a post of the memo was filled with negative comments threatening a "no" vote on ratification.
The early reactions show how emotions have run high among Hollywood's workers, who have grown frustrated with grueling working conditions and low pay and voted almost unanimously last month to authorize a strike against the Alliance of Motion Picture and Television Producers (AMPTP).
Now that a strike has been averted, IATSE President Matthew Loeb and union leadership will need to assure members that the terms that were won are indeed a significant victory — including a 3% increase in scale wages, "dramatic rate increases for nearly all streaming productions" and a guaranteed living wage for the lowest paid IATSE positions like writers assistants and script coordinators.
Continue reading
Join WrapPRO for Exclusive Content,
Full Video Access, Premium Events, and More!
"There is no way to over-emphasize the importance of the power generated when nearly every single one of you cast a ballot and the IATSE membership delivered 98.6% of the votes in favor of a strike authorization," read a letter from Nelson Coates, President of the Art Directors Guild (IATSE Local 800).
According to a memo to members announcing the deal, the two sides agreed to 10-hour turnarounds on weekdays — meaning a maximum of 14-hour work days — and 54-hour turnarounds on weekends for shoots with five-day work weeks. These terms were done to eliminate "Fraturdays," a term used to describe shoots that begin on Friday evening and last until Sunday morning.
In a memo to members, Nelson Coates, President of the Art Directors Guild (IATSE Local 800), said that IATSE won concessions it had sought for decades. "It was not achievable until now and the improvements in those areas will provide some welcome relief to crew members across the country," he wrote.
The 10-hour turnaround rule in the contract will also be enforced for all film and TV productions, insiders told TheWrap, a change from the last IATSE bargaining agreement where several caveats were included by the AMPTP. Amy Thurlow, a member of IATSE Local 871, said that first-season TV shows have been the most common examples of shoots that run over 14 hours per day.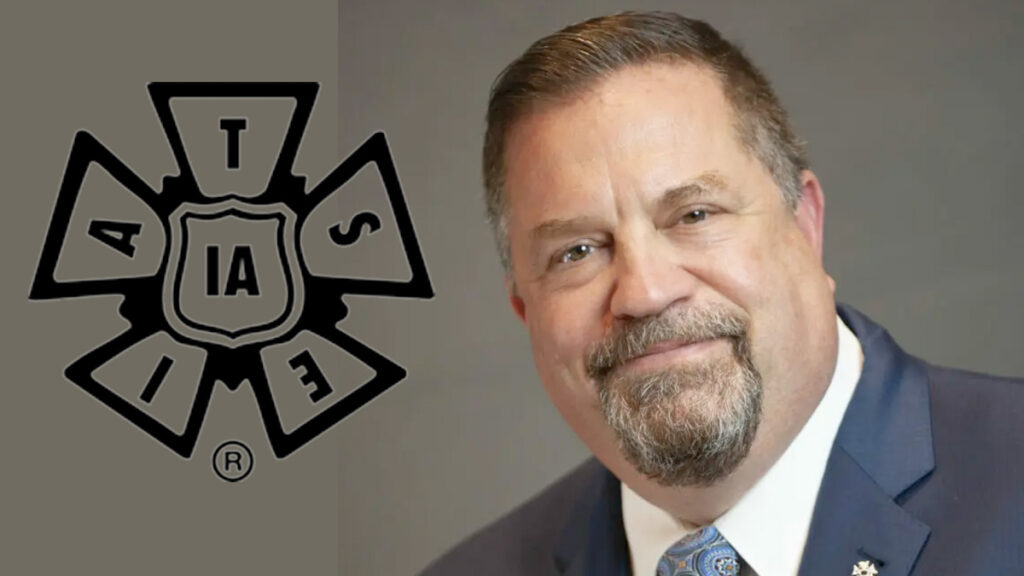 "On first-season shows, there's a lot of specifics about the needs of the production like hair and makeup schedules that get ironed out by the time a show enters its third season," she explained. "Things run a lot more smoothly once a couple of seasons have been filmed, but first seasons aren't as efficient and that can extend how long a shoot runs."
But for crew workers that aren't on such productions, the universal 10-hour turnaround rule doesn't necessarily mean a change in their daily working environment. One IATSE member shared screenshots with TheWrap of "IATSE Contract Forum," a private Facebook page where union members have been discussing the AMPTP negotiations and where many members expressed frustration in the hours following the deal announcement about how they already had 10-hour turnarounds in recent productions.
Another complaint on the page was that the terms on weekend turnarounds described as "54 and 32 hours," meaning that studios can still designate productions for six-day work weeks as long as a 32-hour turnaround is guaranteed.
"When the leadership is cheering 10hr turnarounds and burying everything else in fine print without details, you don't have to 'read it' to know it's a s****y deal," read one post.
A member of IATSE Local 44, whose representation includes prop-masters and set decorators, said he wonders if the 10-hour turnaround will be enough for crew workers like hair and makeup artists and script coordinators who have early call times and can be on set for the entire duration of filming.
"There was so much talk on IA_Stories about how people wouldn't see their kids for weeks or even months because they're going from production to production and when they're done each day, they've only got time to go home and sleep before they get up early and do it all over again," he said. "That was happening on shows with 10-hour turnarounds."
Another issue for IATSE during the talks was the protection of lunch breaks, which crews have regularly been instructed by producers to work through. Penalties for productions that delay or work through lunch breaks have been "increased dramatically" to discourage this practice, Coates said.
The specific details on these penalty increases will be disclosed when the full agreement is released, but one member of the Editors Guild told TheWrap that she and many members she spoke with are skeptical that the penalties will be daunting enough to effect real change. "Studios will be willing to pay the penalties if it means making everyone work through lunch to get a scene done," she said.
The early backlash doesn't necessarily mean that a majority of IATSE membership will reject the new contract's ratification. Last year, a vocal contingent of SAG-AFTRA membership — particularly in the Los Angeles local — spoke out against ratifying the actors guild's bargaining agreement with AMPTP, yet that contract was approved with 76% of the vote.
But over the past three months, IATSE membership has rallied around the belief that now was the time to press for a major change in Hollywood's status quo, as evidenced by the fact that more than 60,000 members voted to authorize a strike. If the ratification vote that takes place several weeks from now has an equal membership turnout, it would take just around 30,000 members to reject the contract and sent the union back to the negotiating table.
Between now and then, IATSE's 13 West Coast locals will hold several membership meetings to discuss the deal's finer points and answer questions. Thurlow, who was one of the tens of thousands who voted to authorize a strike, said she has faith that once these meetings take place and members get a better understanding of what their solidarity has yielded, they will be able to make an informed decision.
"We are going to talk a lot with our local leaders about the terms that were made and what the circumstances were that led them to being made during the negotiating process," Thurlow said. "And as we talk in these town halls we are also going to be talking with each other as fellow union members about what we need as workers and whether we are getting sustained change. Once all that happens, regardless of how the ratification vote goes, I'm confident we will go forward with a united front."