I cannot tell a lie. The ever-dramatic happenings of Bachelor Nation never fail to induce a midmorning "WTF?!" from me, and at this point I have accepted defeat. The latest news to spark my morning spiral? Oh you know, just Hannah Brown revealing in her new book that she basically had the power to get former Bachelor Pilot Pete Weber to quit his season if she would just ~say the word~.
"Going back and seeing him as the Bachelor, it brought up a lot," said Hannah in an interview with People. "Peter told me he'd quit the show, 100 percent, if I could say that I wanted to be with him. I wanted to go on a date with him, but I couldn't say that I knew for sure."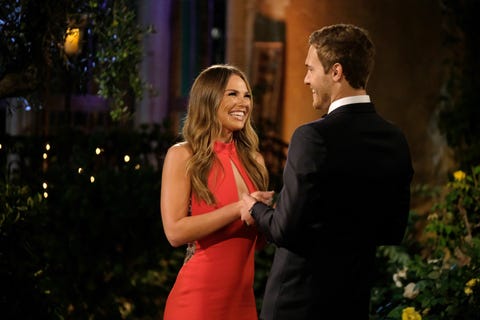 Okay, nothing major there since Peter himself admitted that already. But! Where it does get interesting and a wee bit ~steamy~ is when Hannah revealed that she and Pilot Pete hooked up while his season of The Bachelor was airing. Yup, let that simmer for a second.
In February 2020, they both were at an engagement party for Bachelor in Paradise couple Dylan Barbour and Hannah Godwin and ended up leaving the party together. In her book, Hannah wrote about how she and Pete wound up in bed together once they left the party.
"He was like, 'I have so much to tell you,'" Hannah told People. "The chemistry just wasn't there. It just sucked. And then, I found out he had another girl [runner-up Madison Prewett] on his mind. It was all so bizarre." According to People, Hannah and Pete haven't spoken since.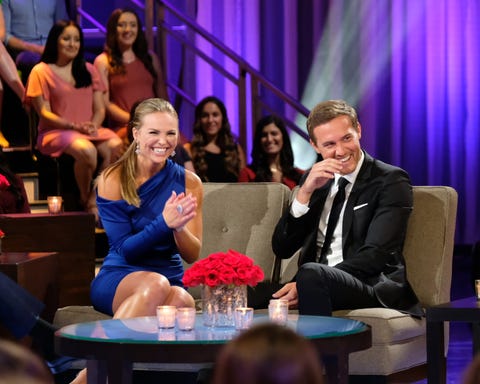 The timeline is messy and confusing as hell. But then again, maybe this is all shocking but not the least bit surprising, since Peter was DMing Hannah Brown while engaged to Hannah Ann Sluss and allegedly looking for closure. Hmmm.
The end may still be in progress, but we know how most of it goes so far: Peter ultimately couldn't decide between Hannah Ann or Madison Prewett and didn't end up with either of them. He started dating Kelley Flanagan, but they've since broken up. Hannah Brown has been with her BF Adam Woolard for more than a year now.
"Things might not have turned out the way I expected, but I try to learn from every moment," said Hannah to People. "I don't wish ill on anybody. And I'm in a really good place."
Hannah's new book God Bless This Mess: Learning to Live and Love Through Life's Best (and Worst) Moments is out on Tuesday, November 23.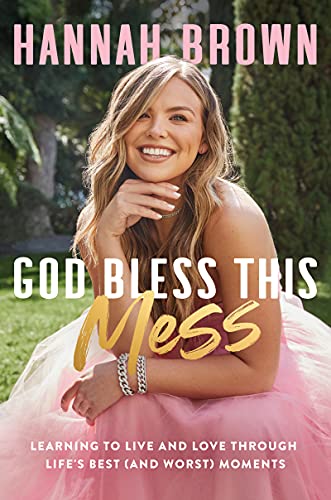 Source: Read Full Article