On Dec. 9, Grey's Anatomy Season 18 introduced Greg Tarzan Davis, who plays Dr. Jordan Wright, to the cast. Of course, many viewers are hoping the new addition gets plenty of screen time, particularly because the character is set to become Dr. Miranda Bailey's (Chandra Wilson) mentee. So who is Davis and what's next for Jordan in Grey's Anatomy? Here's everything we know so far,
Greg Tarzan Davis plays Dr. Jordan Wright in Grey's Anatomy Season 18
It's possible you've seen Davis before he became a recurring cast member in Grey's Anatomy Season 18. The actor behind Jordan previously guest-starred in the CBS series, All Rise, and NBC's Chicago P.D. He also appeared in Good Trouble as Zion.
Meanwhile, it seems Davis has a number of high-profile projects on the horizon, aside from his role as Jordan in Grey's. Davis is set to appear in Top Gun: Maverick and Mission: Impossible 7.
Who is Dr. Jordan Wright in 'Grey's Anatomy'?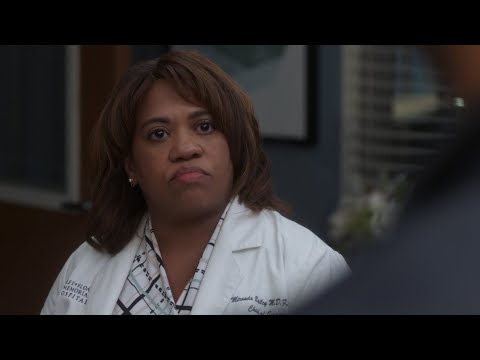 Davis first appeared as Jordan in Grey's Anatomy Season 18 Episode 7, "Today Was a Fairytale." The character was introduced to Meredith Grey (Ellen Pompeo) as Dr. Nick Marsh's (Scott Speedman) favorite resident in Minnesota. Then when Jordan and Meredith performed surgery together, Jordan gushed over Bailey's work. He also revealed that he originally applied for residency at Grey Sloan Memorial, and it broke his heart when he didn't match.
At the end of the episode, Meredith pulled some strings and brought Jordan back to Seattle to transfer to Grey Sloan. Then Jordan got to tell Bailey how much he admired her.
"I want to learn from you," Jordan said.
What's next for Dr. Jordan Wright in 'Grey's Anatomy' Season 18?
Now, many Grey's Anatomy fans are wondering where Jordan's storyline is headed in season 18. When speaking with Hollywood Life in December 2021, Davis revealed that Jordan is a "great doctor" and "overachiever" who will do "anything and everything to try and please" Bailey. The actor also revealed a bit about his character's backstory.
"A little background information about Jordan is when he was younger, his teachers didn't have faith in him," Davis said. "He didn't have much money. He came from a background that wasn't the best."
The actor continued, "He wanted something better, so he decided to become a doctor. In order to not fall back to that stage in his life when he was younger, he is willing to do whatever it takes workwise to stay ahead."
Davis also hinted that Grey's Anatomy fans will get to see why Jordan is "the best that they have." But even so, it seems like there might be some drama coming soon, and viewers will just have to see where the storyline goes.
"We would hope that Doctor Wright can become friends with other members at Grey Sloan, but there's drama," Davis said. "He may make some enemies. Who knows? .. I think that the writers and creators of the show have an idea where Dr. Jordan Wright is going to go, but that is something I don't know just yet."
Source: Read Full Article