Anybody else shocked by the fact that The Masked Singer is on its fourth freakin' season?! I personally did NOT think this bizarro television show would get another run after season uno. Like, whose genius idea was it to have D-list celebrities sing and dance around in awful costumes and compete for a title that only comes with only the tiniest of bragging rights? I'll never understand why stars like Lil Wayne, Bella Thorne, Drew Carey, and Raven Symoné went along with *frantically flails hands* all this.
Regardless, we're here, and we've got more nightmarish characters to deal with. Enter: Crocodile. I will say, for a naturally scary-looking animal, this costume sitch is actually pretty…chic? So let's put our investigative skills to work and find out who exactly is lurking beneath that spiky reptilian getup. To make your detective process easier, I've gathered all your materials and evidence in one place. Best of luck, my dear Watson.
The Clue Package(s)
Here are the key takeaways from this one-minute, not-so-helpful video, enjoy:
Yeah, I know, I knowwww. The hints are quite bleak, but we gotta take what we can get. Sooo, throw your bets in now!
The Performances
They decided to go with an iconic tune (v risky) for their first time on the Masked Singer stage. Ever heard of "It's My Life" by Bon Jovi? Yup, they chose *that* song and honestly……did a decent rendition of it. IMO, this celeb definitely has a musical background, but we shall see!
The Theories
Joey Lawrence
A solid theory! Joey is very well known for his acting career, but music has always been something he loved. And he's been in the industry since he was a kid. The person in the Crocodile suit definitely can sing, and fans are sold:
Crocodile is Joey Lawrence
@Joey lawrence are you the crocodile 🐊 like woah!!!!! pic.twitter.com/DqjwT1gB70
Donnie Wahlberg
This would truly be the greatest twist in the show, as Donnie is judge Jenny McCarthy's husband. The clues kinda add up, too. He was just a lil teen when he joined New Kids on the Block and he's…only really been known for that. Jenny and Robin are convinced it's Donnie, and I'm kinda inclined to trust Jenny on this one. Wouldn't she *know* him better than anyone else? Hmmm.
Nick Carter
The people of Twitter are absolutely, 100000 percent positive the Crocodile is Nick Carter. I mean, some of their notes are pretty compelling! Keep scrolling to see for yourself:
Can't wait to hear Nick Carter… err I mean pink crocodile, again.
100 percent Nick Carter. The crocodile is to totally represent Florida where hes from. He tried disgusing his voice a bit. But that's for sure him. I know that voice like the back of my hand.
There are people on the #maskedsinger that I am pretty sure I know who they are. But I can tell you with 1000000% certainty that the Crocodile's voice, belongs to Nick Carter.
Jon Hamm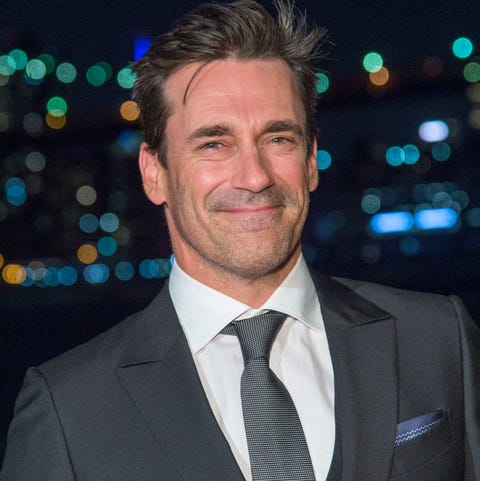 Judge Ken Jeong threw this hot take into the mix but LOL let's be realistic, there's just no way. Moving right away.
Nick Lachey
There's a fair chance that the 98 degrees member could be our guy! We all know Nick can sing and he did become a star when he was just a young dude. Nicole Scherzinger was pretty confident that the Croc is the boy band alum. The dance moves were on point too, so the celeb probably has some extensive choreo experience. It could add up!
We'll keep ya posted if any other celeb becomes part of the speculation!!
Source: Read Full Article