Euphoria season 2 had a shocking finale on February 27th, when fan-favorite, Ashtray, came to a shocking and silent end. The HBO series, starring Spider-Man's Zendaya, is known for its dark storylines revolving around high school students existing in a world saturated by drugs and trauma, and one of the most intriguing characters on the show is young Ashtray. Now, following what appears to be his end on the show, actor Javon Walton discusses what it was like filming Euphoria's finale without lines.
Javon Walton as Ashtray on 'Euphoria'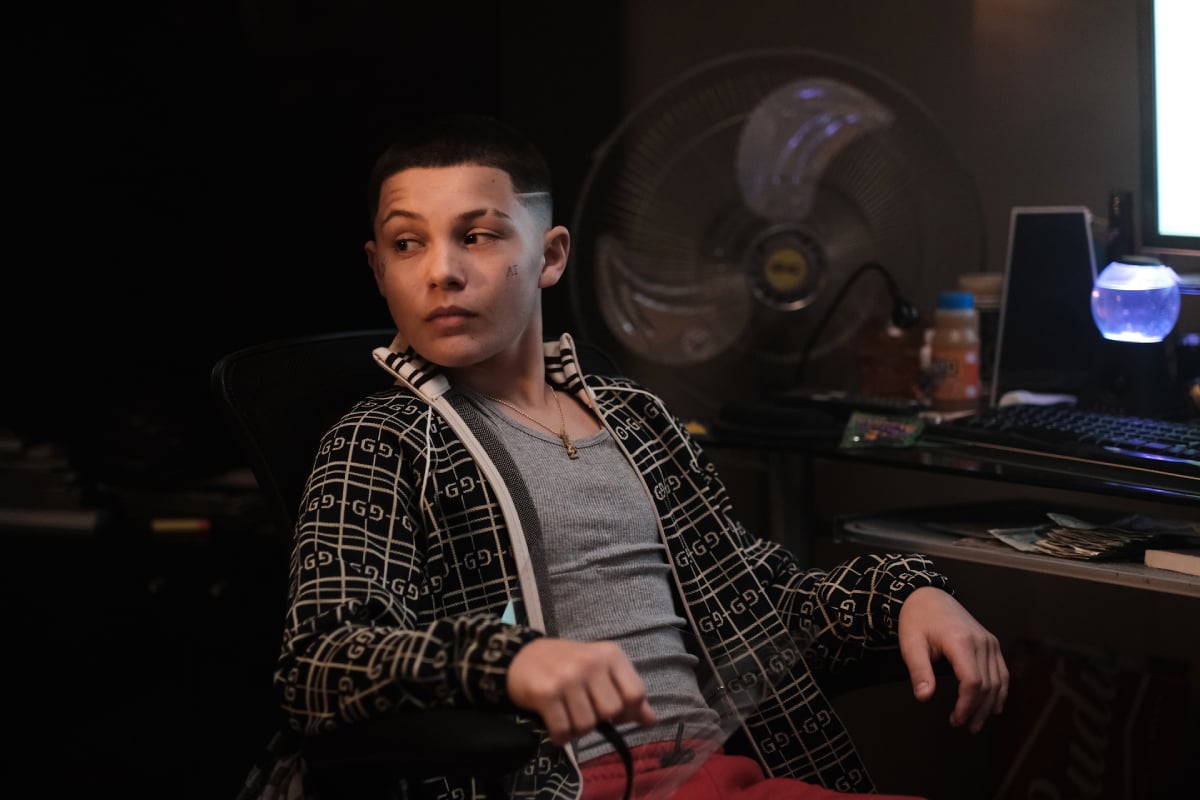 Ashtray is introduced in Euphoria season 1 as Fezco's (Angus Cloud) unofficially adopted younger brother, abandoned as a baby after being used as collateral. In Euphoria season 1, Ashtray is about 11 years old and is first seen in a drug deal with Zendaya's Rue. Season 2 continues the character's dark path, with Ashtray around the age of 13.
Having brought incredible depth and maturity to his role as Euphoria's Ashtray, Walton's age has been the subject of fan interest since the show's premiere. Currently in high school as a ninth-grader, Walton is 15 years old and will turn 16 this summer. In his interview with Variety, the young actor talked about balancing his life at high school with his acting career, claiming that, while most of his fellow students respect his privacy, he is not especially fond of high school.
Javon Walton on his silent 'Euphoria' exit
Euphoria's season 2 finale ends with Ashtray's death, with the character's storyline coming to a dramatic—and silent—end. In the episode, Ashtray never speaks, a choice made by Euphoria director Sam Levinson. Walton told Variety, "Honestly, I kind of liked it. But at the same time, I do wish I had more dialogue in certain parts. But I really just was following Sam's vision. I just wanted to follow that because that's what he thought was best. And I thought it worked as well."
The scenes were not originally supposed to be silent, however, with Ashtray having lines in the original script. When asked if he remembered any of the lines, Walton replied, "That was so long ago now, like six months ago, so I don't remember the exact dialogue. But there's been a few times like that, where Ashtray was supposed to have certain dialogue and Sam just decided to cut it because he likes [that with] Ashtray, there's a lot of mystery behind him."
In the interview, Walton is also asked what he thought Ashtray would say, given the circumstances. Walton responded: "If I could write for Ashtray… it would be some like super gangster s***. Like when he was hitting Cal in the head, it would just be some super G stuff the whole time. [In the finale], I don't think there's much he could say. "I'm not gonna leave you like this." That kind of stuff. Telling [Fezco] he's sorry for what he's about to do."
Ashtray's shocking final scenes in the Euphoria season 2 finale titled, "All My Life, My Heart Has Yearned for a Thing I Cannot Name" left fans wondering if there is any hope to see the young drug-dealer in Euphoria season 3. Walton seems to think so, telling Esquire that he imagines his character, Ashtray, living through the ordeal and going on the run with big brother, Fez and mentioning in his Variety interview that, "if there's somebody who could take a bullet in the show, it's Ashtray."
Source: Read Full Article