Clancy Brown joined the cast of Dexter: New Blood as one of the many new faces in the revival. Of course, Michael C. Hall returned to his titular role as Dexter Morgan after quite a long break from Dexter. It might seem difficult bringing old and new cast members together for a revival series. However, in an interview, Brown had only good things to say about working with Hall.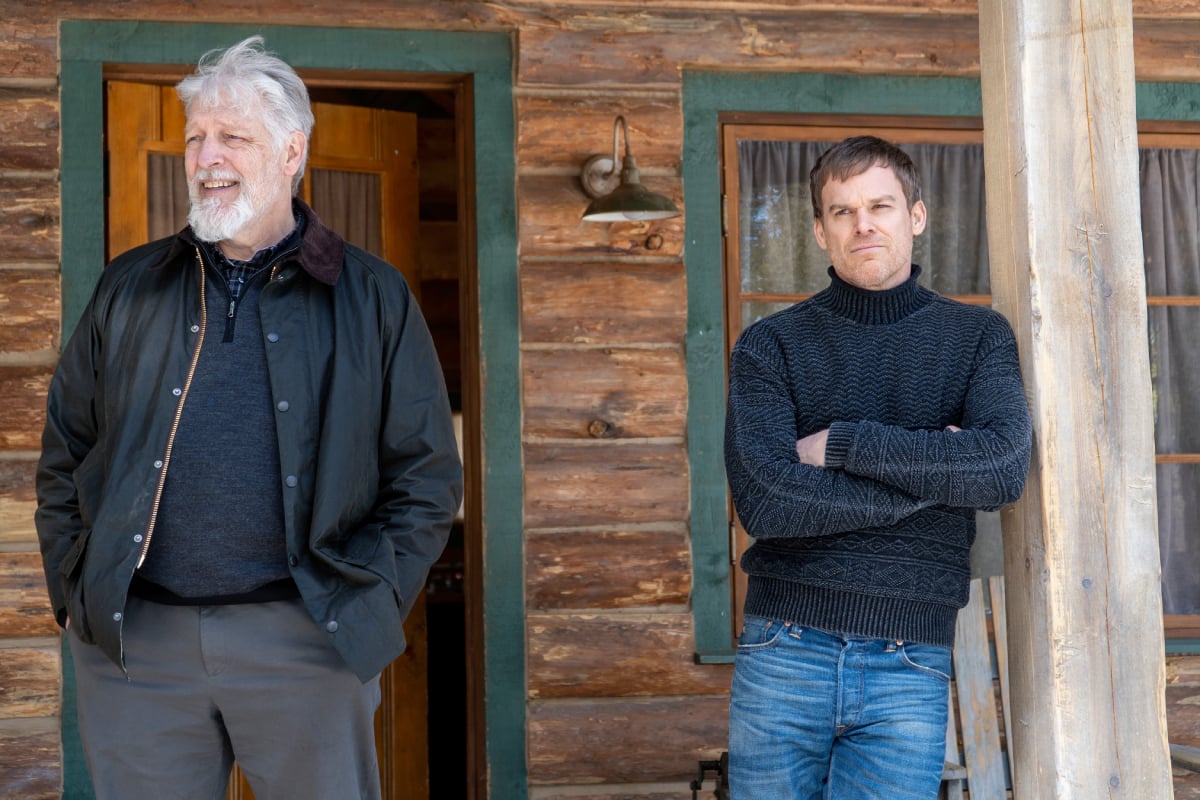 Michael C. Hall and Clancy Brown face off in 'Dexter: New Blood'
Brown plays Kurt Caldwell in Dexter: New Blood. Although Kurt initially seems like a pillar of the community, the revival eventually reveals that Kurt is a cold-blooded serial killer preying on runaway women. Kurt begins to take an interest in Dexter's son Harrison, encouraging him to give in to the darkness inside him.
Things come to a head when Kurt tries to kill Harrison. Dexter rescues his son just in time, and together they find Kurt's trophy room where he keeps the bodies of his victims. Dexter finally puts an end to Kurt in episode 9.
Clancy Brown calls working with Michael C. Hall 'a joy'
Although Kurt and Dexter have a contentious relationship in Dexter: New Blood, Brown had a great time working with Hall on set. Brown had all good things to say when asked what it was like to work with Hall in an interview with Collider.
"I'd say working with him is a joy," Brown told the outlet. "I don't think there's any actor that won't tell you the same thing. He's really fun to work with, he's very present, he's, he's awfully good. It was a great, fun show to work on and no small measure because he's such a generous and complete actor. I mean, so easy that way."
Brown also asked Hall what it was like for him to return to the role of Dexter after the show had been off the air for a while. "I remember asking Michael that question and saying, 'Hey, is this weird for you, coming back to this after 10 years and reviving this character and going back to the well?'" Brown recalled.
"And he sort of smirked at me and he said, 'You know what's weird is that it's not weird to me. I'm stepping right into this and it's pretty easy and I didn't expect it to be.'"
Clancy Brown hadn't seen 'Dexter' before joining the cast of the revival
Dexter became a huge success and amassed a large fan base after it first aired. In spite of this, Brown had never seen the series prior to being given a role in Dexter: New Blood. "I took it because it was the pandemic and I hadn't worked in about a year," Brown said on The Rich Eisen Show.
"I didn't watch it though. As soon as they were interested I started watching all of it and was kind of amazed by how terrific it is," he continued. "The idea that you have a television show — a popular television show with like a raging fandom for a character that is a serial killer is just bizarre."
RELATED: 'Dexter: New Blood': Clancy Brown Reveals Kurt Never Finds out Dexter's True Identity
Source: Read Full Article