UPDATE: According to The Hollywood Reporter, Bodyguard creator Jed Mercurio is very actively having "talks" about bringing David Budd, Richard Madden, and Richard Madden's new grey streak back for a second season of the breakout hit show. Per THR:
RiMad's pronunciation of "ma'am" continues to pop up in our dreams (as does his hair, face, general presence), so we'll be here, on the edge of our seat, scouting that official confirmation.
Original story continues below:
Between Richard Madden's eyes and all the times he made you melt with the blurt of "ma'am," Bodyguard season one a wild ride. The series, which premiered last August on the BBC before gracing your Netflix account with its presence in October, left viewers wanting more of Sergeant David Budd (Madden). In the heart-stopping finale, Budd faces his greatest mission yet: getting himself out of a suicide vest while trying to convince authorities (ie., his coworkers) that he's still the good guy. If you held your breath for as long as you did watching the premiere, you are not alone. (Hands up if you also held a bathroom break during Budd's intense walk through the streets of London with his wife and that suicide vest.)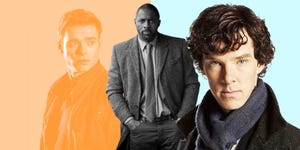 As with any buzzy series, fans are already looking ahead to the next season. Here's what we know so far:
1. First thing's first: the show actually hasn't been renewed. Both the BBC and Netflix have not officially renewed the show, but if numbers are any indication, things are looking up. From the 10.4 million viewers who tuned in for the finale on the BBC (the most watched BBC program in 10 years) to a 92 percent (and Certified Fresh) rating on Rotten Tomatoes, the right thing to do is give the fans what they want, right?
Madden's recent Golden Globe win for Best Actor – Television Series Drama is also a good sign that the show still has legs.
2. Madden seems to be on board for more Bodyguard. And he's got some ideas of what the season could look like for his character. In October 2018, Madden told Deadline he's curious to find out what Budd's been up to since the events of the finale. "You know, David Budd, he walks about London with a bomb on," he said. "I mean, everyone definitely knows his face now. He can't really slip back into police work again. What's his life like after that?" He also entertained this: "Maybe it's going to be like American Horror Story where, in the second series, it's a whole different incarnation of it, and I'm a royal and Keeley is on my protection team," referring to actress Keeley Hawes, who played Julia Montague, the politician Budd was assigned to protect on season one.
Some two months later, Madden told PEOPLE that a second season was "definitely a possibility," adding that he was meeting the show runner Jed Mercurio in the following days. "I think we'll probably have a glass of champagne and do some talking."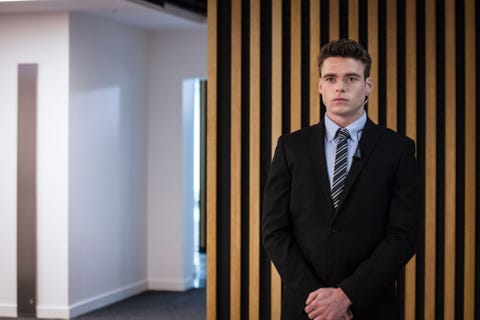 3. Royals *could* be in the picture next season. Per Mercurio's interview with RadioTimes last fall, one possible plot for season two could have Budd back in bodyguard mode protecting a member of the royal family or a foreign dignitary. This is a formula Mercurio's used in his other BBC series, Line of Duty, which has featured returning cast members but with different antagonists.
4. If season two happens, things are looking pretty good for seasons three and four. In an interview with The Sun in September 2018 following the airing of the finale in the UK, Mercurio said, "It's probably fair to say we would approach any thoughts of a second series with the idea that it would create an opportunity for a third or fourth." Take this with a grain of salt though: this could mean anything from using an entirely different cast to the best thing ever, seeing Budd protect the entire world by the end of the series.
5. OK but is Julia actually dead? As modern TV fans have quickly learned, if there's no body, the death didn't really happen. Despite a doctor announcing that Julia could not be saved from the bombing at a university, fans have long been convinced that Julia is secretly alive, somewhere.
Mercurio and Hawes, who previously worked together on Line of Duty, had a bit of fun with Julia's shocking "death" on Twitter after the episode aired, which only led to more suspicion.
@Misskeeleyhawes looks like we fooled 'em again #LineofDuty3 #Bodyguard https://t.co/wYwiSWv0Cw
pic.twitter.com/lE4s0BUPpq
If Julia does appear on season two, you have my permission to make this Budd face: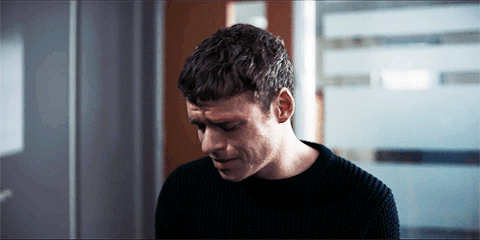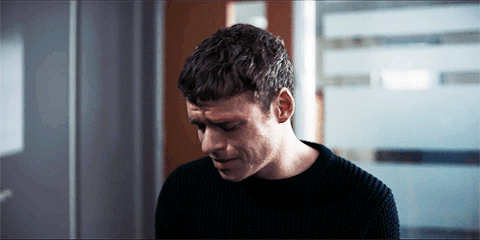 This post will be updated as more Bodyguard news is available.
Source: Read Full Article