One reason why Below Deck is a grueling series to film is because the production crew is working the same long hours as the yachties featured on the series.
Most reality series will shoot big events or cast encounters. But because action occurs on the boat 24/7, cameras roll around the clock for the entire six-week shooting schedule. While stationary cameras can capture some of the action, production crews are necessary to film all of the drama, executive producer Courtland Cox explained.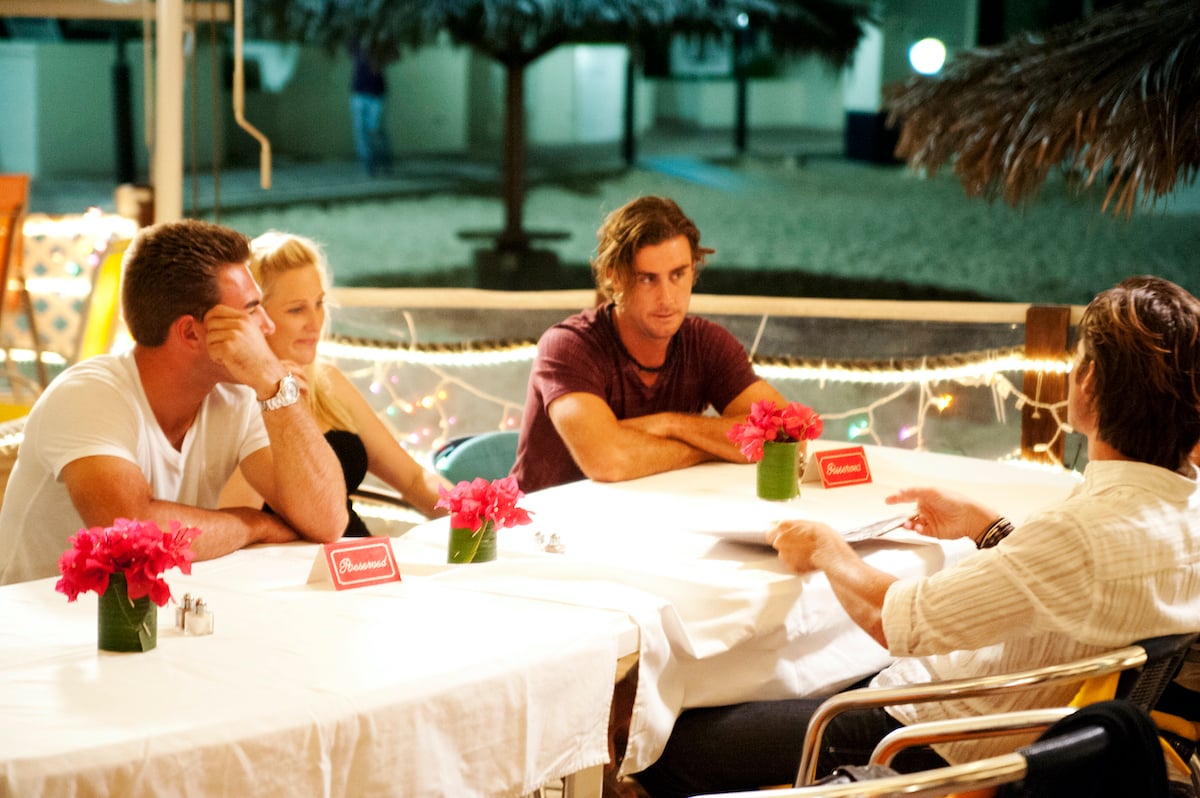 Production crews work about 20 hours a day
Cox said the series seen today came together through a learning process. "We had a very small filming and production crew in Season 1," he told Bravo's The Daily Dish.
The series evolved as they filmed. "We didn't really know what the scope of the show was going to be," he continued. "We very quickly realized the yachties that are working on these boats, they're not going to bed at 10 o'clock; they're going to bed at 2 o'clock in the morning. When our cameras pulled out of there at 10 p.m., there was still four hours' worth of magic and mayhem and all that was happening."
That's when producers stacked the crew to accommodate the expanded filming schedule. "We very quickly realized we have to actually bring in more crews and film longer," Cox said. "Going from, like, an 11-hour filming day to now what is essentially a 19 or 20-hour filming day, that's one of the bigger changes."
"We have surveillance cameras we didn't have before," he added. "We have handheld cameras. So production-wise, we're capturing, I think, 125% more footage than we did in the first three seasons on Below Deck."
Four crew members may be one reason why filming changed
Also, chef Adam Glick and Malia White arrived at the Below Deck Mediterranean yacht after hooking up on land. They decided to keep their romance a secret, which was confusing for producers. "Well, we weren't happy about it," Cronin recalled when producers learned they were being deceived. "We were like, 'What? This is terrible. We didn't know this.' We didn't understand what their conversations meant. But this always happens on Below Deck. If you find out something late, you can go back and look at what you have in the footage and find those moments."
Below Deck Med showrunner Nadine Rajabi said Glick and White's secret hookup inspired her to double the number of cameras on the boat.
"They came on the boat, and they pretended to just meet for the first time. So we had no idea," she said during an appearance at BravoCon. "All of a sudden, I hear Adam say, 'What about Santorini? What about all this stuff?' And I'm like, 'Wait a minute, a person who just met another human being like a week-and-a-half ago would not be talking about these elaborate trips unless he wants to wear her skin to his birthday party. He's not that crazy.' I'm like, 'They know each other.'" 
Source: Read Full Article