The Below Deck Mediterranean crew rallied around deckhand Lloyd Spencer when he revealed that a former captain treated him like a "piece of sh–t" with regard to his sexual orientation and Mzi "Zee" Dempers said discrimination in yachting isn't always about race. "A lot of time it's people's preferences," he explained to Showbiz Cheat Sheet. "So there's obviously discrimination, but not necessarily towards race."
Below Deck Mediterranean's Mzi Dempers said race isn't always the reason for discrimination in yachting
Dempers said race discrimination occurs but he reflected on what Spencer said about being discriminated against for his sexual orientation too. "I mean you get discrimination in terms of culture," he remarked. Adding that a yacht owner may just not like Americans, for instance. "So it's not generally towards race," he said.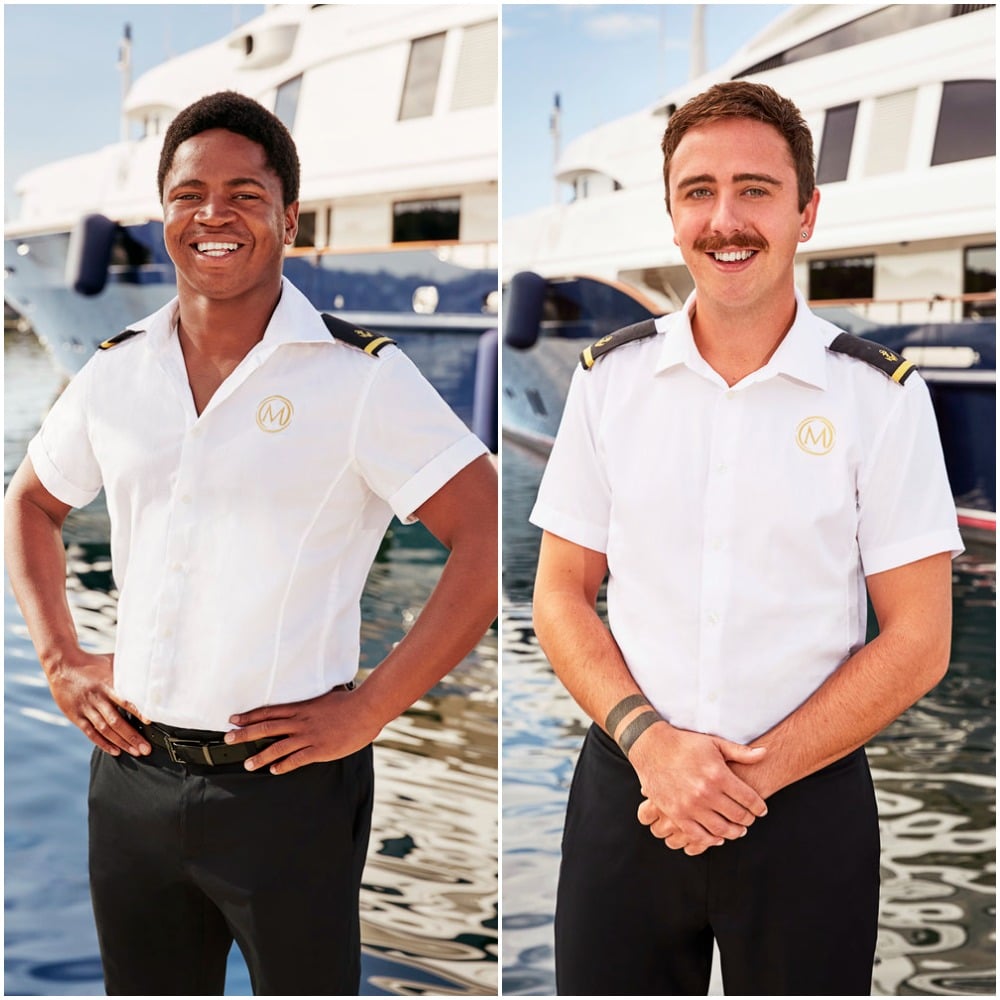 "But I think in the yachting industry, Black individuals are the minority," he said. "So that's where it could seem as though it's generally towards race. But I think discrimination happens all around. Like you're working with the top 1% so they can do whatever they please. So it may not necessarily be the color of your skin. But where you're from or ethnicity or anything like that."
Diversity in yachting has a long way to go, Mzi Dempers says
"So I feel like in yachting, discrimination and diversity still has a long way to go," Dempers said. "And it was epic to see this kind of crew. Because we were super, super diverse, and different. All from different places in the world and different cultures and understandings and everything."
"So that was really special," he reflected. "And I think it's great that's going to get portrayed on TV too. It's definitely a step in the right direction. But there's still a long way to go within yachting." But he added, "Every single owner has their preferences as to what they want so it's difficult to be the perfect mold."
Fitting a mold for LGBTQ+ yachties can be tough as others also report discrimination. Some yachties told Onboard Online they were targeted because of their sexual orientation. "I spoke to four individuals of the LGBT+ yachting community about their experiences," writer Rebecca Whitlocke shared. "They told me they're on the receiving end of overt or covert discrimination hearing insensitive jokes or bigoted remarks at least occasionally. One told me he 'hates the use of acronyms because it's not a true depiction of what I identify as. I don't want to become the token gay guy.'"
'Below Deck' crew member said she's experienced discrimination
Stew Simone Mashile from Below Deck told Showbiz Cheat Sheet that diversity is still a struggle in yachting. "It is truly mostly a homogenous industry," she shared in 2020. "And I feel that people who aren't Caucasian or have a certain look of like blond hair, blue eyes, which is incredibly favored, by the way, just don't get equal opportunities." The Below Deck franchise has historically featured Caucasian yachties but began to include people of color.
She also agreed that yacht owners definitely call the shots. She recalled working for a captain who refused to hire someone who was Filipino. "He wasn't sure if the owners would like the Filipino or he'd say things like, 'Oh, he can't hire a Filipino as another second stew because they're not really front of house material.' People are so biased and prejudiced against people of color. It is just crazy. But that is normal in yachting."
"It's basically because either the owners are like that," she continued. "It is also basically because the people who actually are in the hiring process are like that. I have been discriminated against in terms of trying to find a job."
Below Deck Mediterranean airs on Mondays at 9 pm ET/PT. New episodes will be available on Peacock one week early on Mondays.
Source: Read Full Article