In its emotional final moments, Avengers: Endgame reveals that Steve Rogers (Chris Evans) decided to stay back in time to be with Peggy Carter (Hayley Atwell). With that, the MCU lost its Captain America. But thankfully, The Falcon and the Winter Soldier has confirmed Sam Wilson (Anthony Mackie) will take up that mantle. But will the new Cap get his own movie?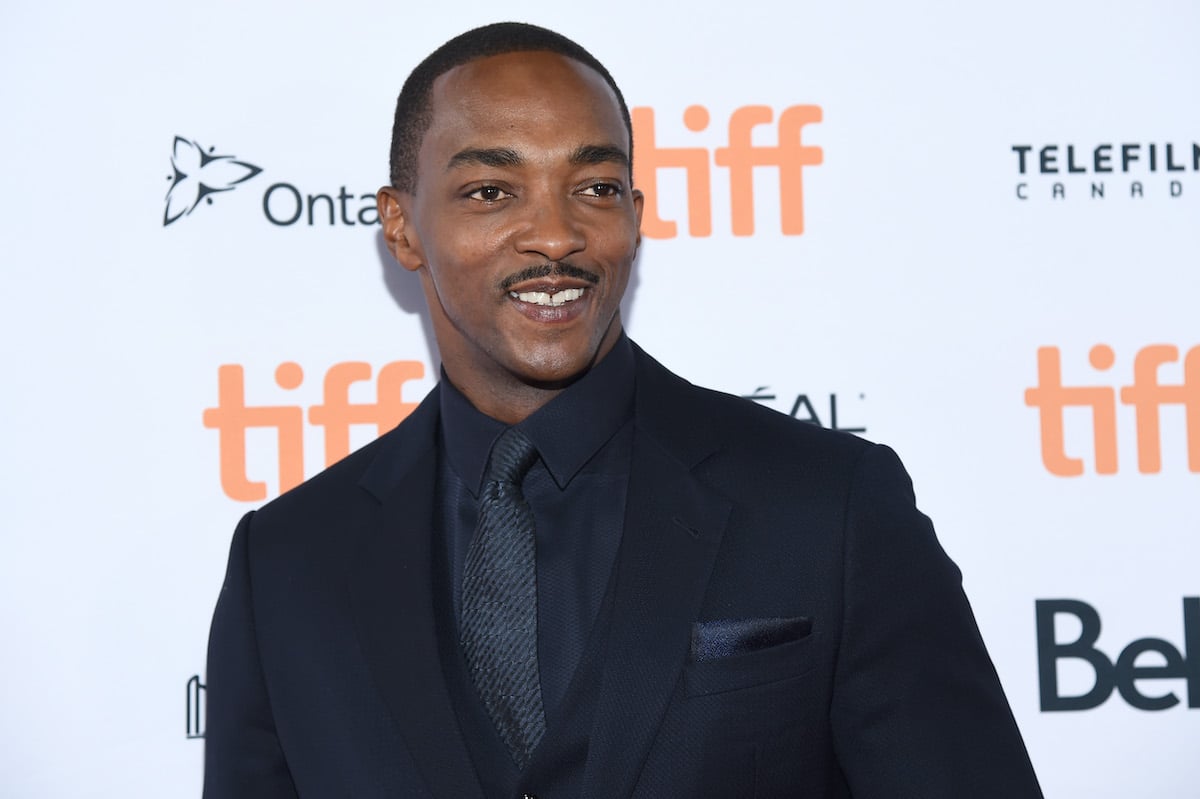 Chris Evans' Steve Rogers might return but not as Captain America
Before taking a look at what the future has in store for the new Cap, let's check in with the old one. Literally, the MCU introduces a now-elderly Steve Rogers. And since his brief appearance in Avengers: Endgame, Marvel has been bullish about committing to what happened to him. Spider-Man: Far From Home indicates he is presumed dead. But what if he's out there?
The Falcon and the Winter Soldier — which serves as Captain America 4 — establishes a rumor that Steve is on the moon. And there's a good chance that's more than just a joke. After all, Nick Fury (Samuel L. Jackson) is already in space working with the Skrulls. So it's very possible Steve Rogers isn't done with the hero game, just the super-suit he once wore.
Could 'Captain America 4' star Anthony Mackie in the title role?
The very same day The Falcon and the Winter Soldier finale released, Deadline dropped some big Captain America 4 news. Malcolm Spellman — showrunner of the Disney+ series — is reportedly co-writing the movie. And while there's no confirmation on a director or star, it appears the stage is set for Mackie's Captain America to leap to the big screen.
"That would be everything," Mackie told USA Today about the possibility of his own Marvel movie. "The idea of being the title character in a Marvel movie, there's no words to describe that, especially as a Black actor. Black actors don't get those opportunities. And to have that opportunity, for all the work that I had to do, the 11 years of training, all the stuff that I had to do to get here, it would be a monumental feat."
Mackie also revealed he had two goals when he became an actor. The first was to be a superhero, and the second was to make a Western. With all signs pointing to his own Captain America 4, the actor might want to turn his attention to how he can do some gunslinging in the Old West.
What could 'Captain America 4' be about?
Again, neither Marvel Studios nor Spellman has weighed in on the Deadline report. But Thor: Love and Thunder will seemingly see Chris Hemsworth pass the series over to Natalie Portman. So it makes sense for the Captain America franchise to do the same. Mackie has more than paid his dues in the MCU, and the time is right for him to lead his own film as the new Cap.
Until Marvel makes a statement, fans will just have to speculate about what Captain America 4 might be. One possibility is Captain America: Serpent Society, which would introduce the titular supervillain team. If that title is familiar, it's probably because Marvel used it as the fake-out for its Captain America: Civil War announcement. But will it happen? Let's wait and see.
Source: Read Full Article