Academy Award-winner Anthony Hopkins won the Best Actor Oscar for The Father in 2021. With his victory, he became the oldest winner in an acting category at the popular award show. Learn more about his history with Academy Awards and why he hasn't quit show business, despite thinking about it a lot.
Anthony Hopkins won an Oscar for 'The Father'
The Father premiered at Sundance Film Festival in January 2020. Due to the coronavirus (COVID-19) pandemic, it faced delays. However, a brief theatrical run in the U.S. (and the Academy's modified rules) qualified it for the 2021 Oscars, which took place on April 26, 2021.
For his role as the titular character, who has dementia, Hopkins was nominated for Best Actor at the Academy Awards. When he won, he became the oldest actor to win in any of the acting categories. Previously, this distinction went to Christopher Plummer, who was 82 when he won Best Supporting Actor for Beginners.
He acknowledged Chadwick Boseman in his acceptance speech
In a rare move by the Academy, the Best Actor award was the last of the night. Many thought the distinction would go to Chadwick Boseman, who was nominated posthumously for his role in Ma Rainey's Black Bottom. After Joquin Phoenix said Hopkins' name, accepting the award on his behalf, the award show ended.
Instead, Hopkins released a speech via his Instagram account the next day. "Here I am in my homeland of Wales," he began. "At 83 years of age, I did not expect to get this award." In addition to thanking the Academy, Hopkins said, "I want to pay tribute to Chadwick Boseman, who was taken from us far too early."
How many times has Hopkins been nominated?
As someone who's been acting for a long time, this isn't Hopkins' first brush with the Academy Awards. Thus far, he's been nominated six times, most recently in 2020, for his supporting role in The Two Popes. Before that, he was up for an award every other year throughout the '90s.
Hopkins won the Best Actor Oscar once before with his first nomination. He attended the ceremony in 1992 for his portrayal of Hannibal Lecter in Silence of the Lambs. Hopkins noted the timing of his win with his speech, saying, "My father died 11 years ago tonight. So maybe he had something to with this." The film took five of the biggest categories, including Best Picture.
He once said he thought about quitting 'every day'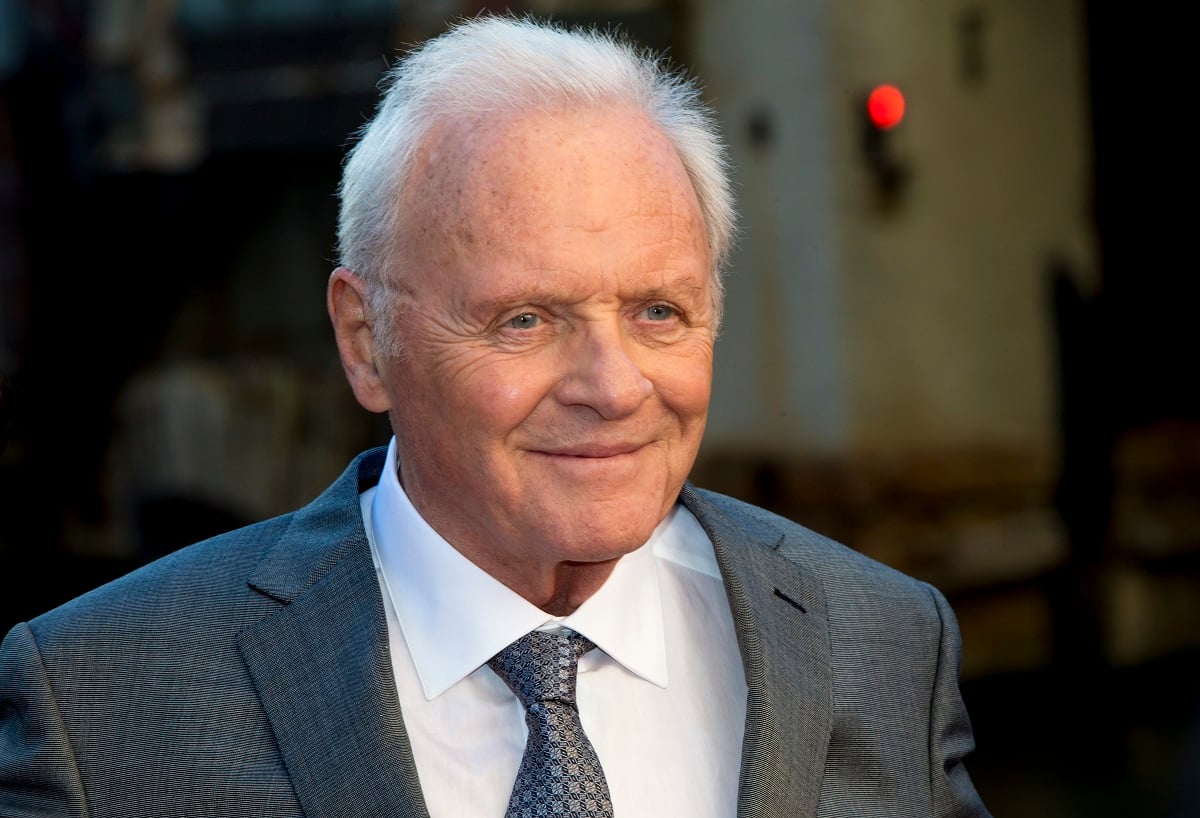 Decades before he won his first Oscar, Hopkins earned praise (and other accolades) for his stage, film, and TV roles. And he's continued to steadily appear in notable projects in the decades since. However, that doesn't mean he hasn't ever considered leaving it all behind.
"Every day, I think about quitting, but they come and offer me a job, and I say 'OK' because I'm an actor," Hopkins told the Guardian in 2016 when asked if he was looking at retirement. "We are mad. All actors want to be loved – I think that's in all actors. We want more, more, more," he added.
Source: Read Full Article