Whether you have watched A Million Little Things since 2018 or recently found the show, you probably have questions about how Jon Dixon (Ron Livingston) died. The series opens with his suicide and the fallout within his friend group afterward. All of his friends want to know why he died by suicide. Viewers finally get answers in the A Million Little Things Season 1 finale. However, Jon's death still impacts the friend group in season 4. 
'A Million Little Things': Why did Jon die?
As the show's title indicates, Jon's death wasn't one thing; it was A Million Little Things. Throughout the first season, viewers found out that Jon was underwater with some accounts. A vote didn't go through that would increase the value of his buildings. Plus, he had survivor's guilt. In the season 1 finale, fans finally found out who Barbara Morgan (Drea de Matteo) was.
Barbara Morgan dated Jon's roommate, Dave. Both men had tickets for American Airlines Flight 11, which left Boston's Logan Airport on Sept. 11, 2001. However, Jon missed the flight because he ran to an airport store to grab some wine. As the world recalls, that plane was one of two, which terrorists used to hit the World Trade Center in New York City. Jon felt guilty since that day, and his survivor's guilt only worsened in the time after the attacks. He never told his wife, Delilah Dixon (Stephanie Szostak), or his friends what happened. They finally found out in the A Million Little Things Season 1 finale that Dave's death weighed on his heart even when Jon died.
Jon tried to do everything he could to take care of his closest friends — Eddie Saville (David Giuntoli), Rome Howard (Romany Malco), and Gary Mendez (James Roday Rodriguez). He even left a set of insurance policies (Rutledge) for the three men and Barbara. 
Did Jon know about Eddie and Delilah?
In addition to his financial problems and survivor's guilt, Jon knew about Eddie and Delilah's affair in A Million Little Things. When Jon called Eddie before he died, Eddie and Delilah were in bed. After listening to the voicemail that Jon left, it sounds like Jon knew. "Love each other," Jon told Eddie. Then in a flashback, viewers find out that Jon saw the pair together.
What is going on with Gary in 'A Million Little Things' Season 4?
When A Million Little Things Season 4 Episode 9 returns in 2022, viewers see Gary on a road trip with Maggie Bloom (Allison Miller). In the years since Jon died, Gary did his best to be there for every one of his friends. Although, sometimes, it wasn't what the person needed. He took care of Sophie (Lizzy Greene) and Danny (Chance Hurstfield) while Delilah was in France with her father. However, Gary also attacked the person who sexually assaulted Sophie — Peter Benoit (Andrew Leeds), sabotaging his relationship with Darcy Cooper (Floriana Lima) in the process.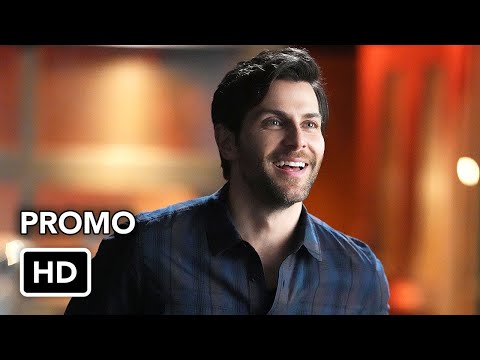 Gary recently found a post-it-note from Maggie, and it's evident to viewers that he wants to rekindle his relationship with her. However, Maggie is in a relationship with Camden Lamoureux (Ryan Hansen). 
Gary has a level of survivor's guilt similar to Jon Dixon. Although Jon didn't have cancer, Jon was there for Gary every step of the way. Now, Gary is trying to save all of his friends as Jon did. Will it catch up with him?
A Million Little Things Season 4 Episode 9 returns to ABC on Feb. 23, 2022.
Source: Read Full Article