Truly nothing, N-O-T-H-I-N-G, better embodies the holiday season than Charles Dickens' classic tale A Christmas Carol. I myself prefer the Muppet version for obvious reasons relating to Kermit the Frog, but honestly, as long as I get a fix of Ebenezer Scrooge bah-humbugging around with a bunch of shady ghosts, I'm happy. Which brings us to FX's new miniseries (which is airing all at once, movie-style), coming atcha December 19.
Obviously, watching this is a must, but like…who even has cable, let alone FX? Disney is already taking all my money so I can watch Baby Yoda in action, what more does the world want from me! Fortunately for those of us who are cheap (Scrooge would truly be proud), there are ways to ~hack the system~ and get your Christmas Carol fix for free. Ish.
Option One: Steal Your Parents' Cable Password
The easiest way to watch FX is on their website or app. The thing is, you need to sign in with a cable password to access the content. Maybe if you guilt your parents enough about Christmas being the season of giving, they'll cough it up?
GET THE FX APP
Option Two: Sign Up for Hulu
If you already have a Hulu subscription, congrats—you have access to all of FX and can officially watch A Christmas Carol using the app. If you don't have Hulu, do not despair. You can sign up for a free month-long trial, which means you can literally watch A Christmas Carol for 30 days in a row. Normal! Just remember to cancel the account (or not), because eventually your credit card will be charged $5.99/month.
GET HULU
So, When Does It Air?
According to TV Guide, this is the schedule:
Thursday, Dec. 19 at 7:30 p.m. on FX (premiere)
Sunday, Dec. 22 at 7:30 p.m. on FX (encore)
Sunday, Dec. 22 at 11 p.m. on FX (encore)
Keep in mind that shows usually hit Hulu after they've aired on TV, but if you want to watch this thing live you can sign up for a week long Hulu + Live TV Trial (just be careful because your credit card will get charged $54.99/month if you don't remember to cancel).
GET HULU + LIVE TV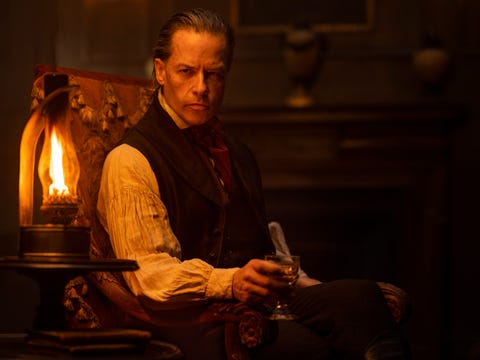 Quick Plot Refresher While We're Here

We all know the ~general~ deal with A Christmas Carol: Scrooge, a grumpy banker who hates Christmas, goes to sleep and is haunted by a bunch of ghosts who help him realize that life is all about the spirit of giving. He wakes up a new man, and voila! But um, FX's adaptation isn't exactly full of yuletide joy. The network describes it as a "spine-tingling immersion into Ebenezer Scrooge's dark night of the soul," which…delightful!
Also please be advised that the cast is full of hotties—including Taylor Swift's boyfriend Joe Alwyn who plays Bob Cratchit. Meanwhile, Guy Pearce stars as Scrooge, and Tom Hardy and Ridley Scott are among the executive producers. SIGN ME UP! Like, literally, gonna go get Hulu real quick.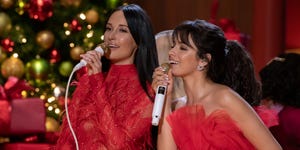 Source: Read Full Article