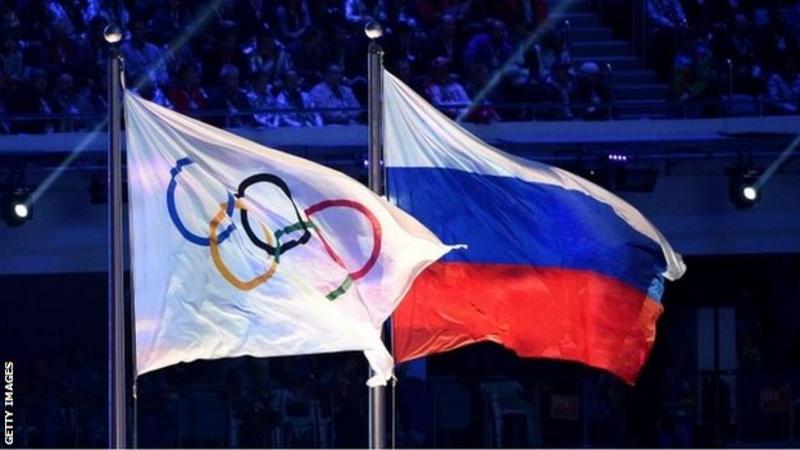 Former British Paralympian Vicki Aggar has resigned from the World Anti-Doping Agency's Athlete Committee over the Russian doping scandal.
Aggar, who won a rowing bronze at Beijing 2008, was critical of the decision not to impose a blanket ban.
Russia was given a four-year ban from all major events, but athletes who can prove they are untainted by doping can still compete under a neutral flag.
Aggar said: "I do not feel that Wada exists anymore."
The British Athlete Commission chair said: "Events over the past two years have fundamentally shaken my belief in an organisation that I felt initially served a great purpose in protecting the integrity of sport.
"Too many political games [or machinations], too many conflicts and too much self-interest has led to too many bad decisions, compromises and broken promises."
Details of Russia's four-year ban
Russia's Anti-Doping Agency (Rusada) was first suspended in 2015 but the ban was lifted in September 2018, "subject to strict conditions".
Part of those conditions was the handing of data to Wada and Rusada was declared non-compliant for manipulating laboratory data given to investigators in January 2019.
Certain continental and regional events – such as Euro 2020 and World Cup qualifying matches in football, the Sochi Grand Prix in Formula 1 – are not included in the latest sanction.
Aggar claimed that Wada refused to publish a statement by members of its own Athlete Committee calling for a blanket ban of Russian athletes.
"I am a firm believer that all athletes have the right to an unfiltered voice," she said.
"The concept of silencing athletes is one of reasons why we are seeing so much abuse in sport and it only serves to reinforce the imbalance of power.
"I know for myself personally, I simply can no longer be a part of an organisation that places politics over principle."
In response to Aggar, Wada director general Olivier Niggli said: "Wada follows its rules and processes consistently and transparently."
He added that he had "noted" that the British Athletes Commission had published a press release "welcoming the decision of the ExCo".
"I fully respect differing views and, would only expect similar respect from you, without accusations of playing political games," he said.
Niggli also said that the last few times the Athlete Committee had asked for a statement to be published, the position was "absolutely not reflective of a clear majority."
"Nine members were in favour of issuing a statement objecting to the CRC's recommendation, while eight were against and had prepared an alternative statement.
"Therefore, there was no consensus, and it would have been very strange – to say the least – for Wada to publish two different statements from its own Athlete Committee. In my view, it is simply not correct to mislead in this fashion."
Analysis
BBC sports editor Dan Roan
Victoria Aggar is a highly-respected athlete representative and her damning statement will only intensify the controversy over Wada's handling of the latest Russian scandal.
Her claim that the organisation refused to publish Athlete Committee statements and "silenced" its members is especially damaging.
Aggar was one of nine members on the organisation's 17-person Athlete Committee who issued a statement at the weekend urging its Executive Committee to hit Russia with a blanket ban as punishment for meddling with lab data.
They were ignored, and since then Aggar has been considering her position. Further resignations could follow and there could be an appeal from athletes to the Court of Arbitration for Sport.
Source: Read Full Article