Follow live coverage with Simone Biles returning to action at the Tokyo Olympics today.
The four-time Olympic champion hasn't competed since withdrawing from the women's team final last Wednesday after just one rotation, citing mental health concerns and a phenomenon called the "twisties".
Described as a sort of mental block in which gymnasts lose their sense of orientation while in mid-air, it is universally feared and widely experienced.
"It's honestly petrifying trying to do a skill but not having your mind & body in sync," Biles wrote in an Instagram story last week, noting that she'd had these kinds of periods before and it had usually taken around two weeks to recover. "Something you literally have to take day by day, turn by turn."
The 24-year-old went on to pull herself out of the individual finals for vault, floor and uneven bars.
But she returns on Tuesday morning to compete on the apparatus she won a bronze medal on in Rio five years ago.
Recommended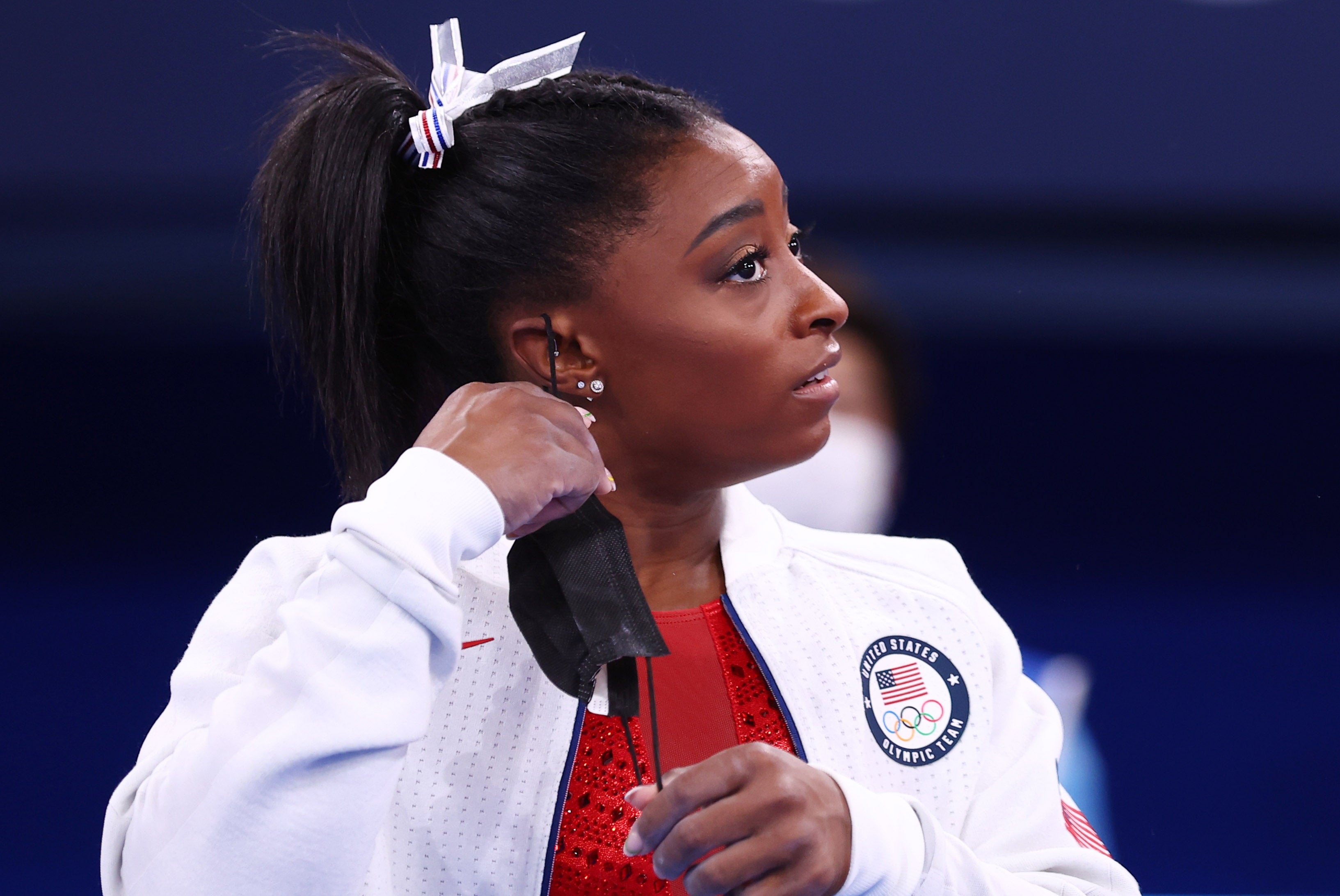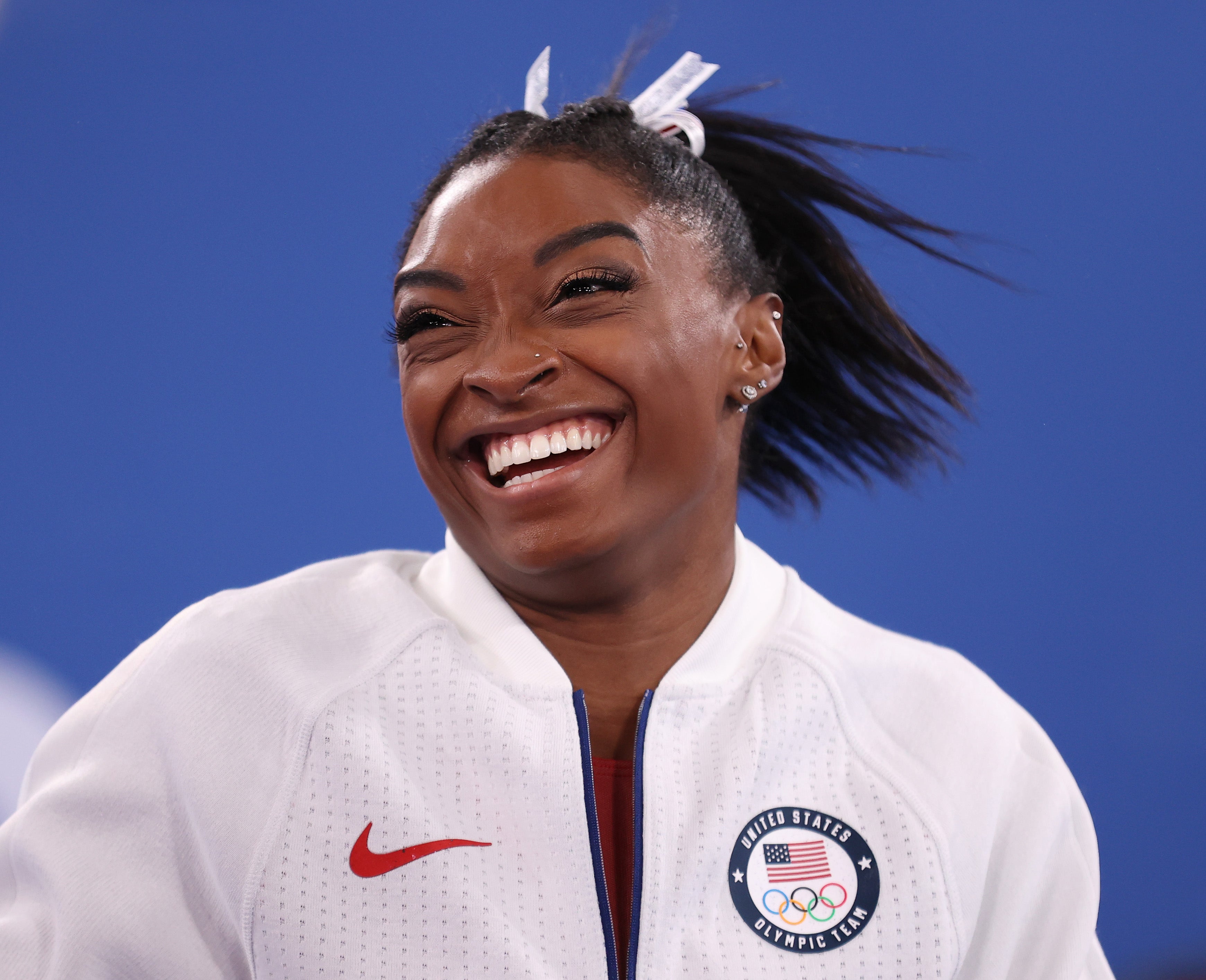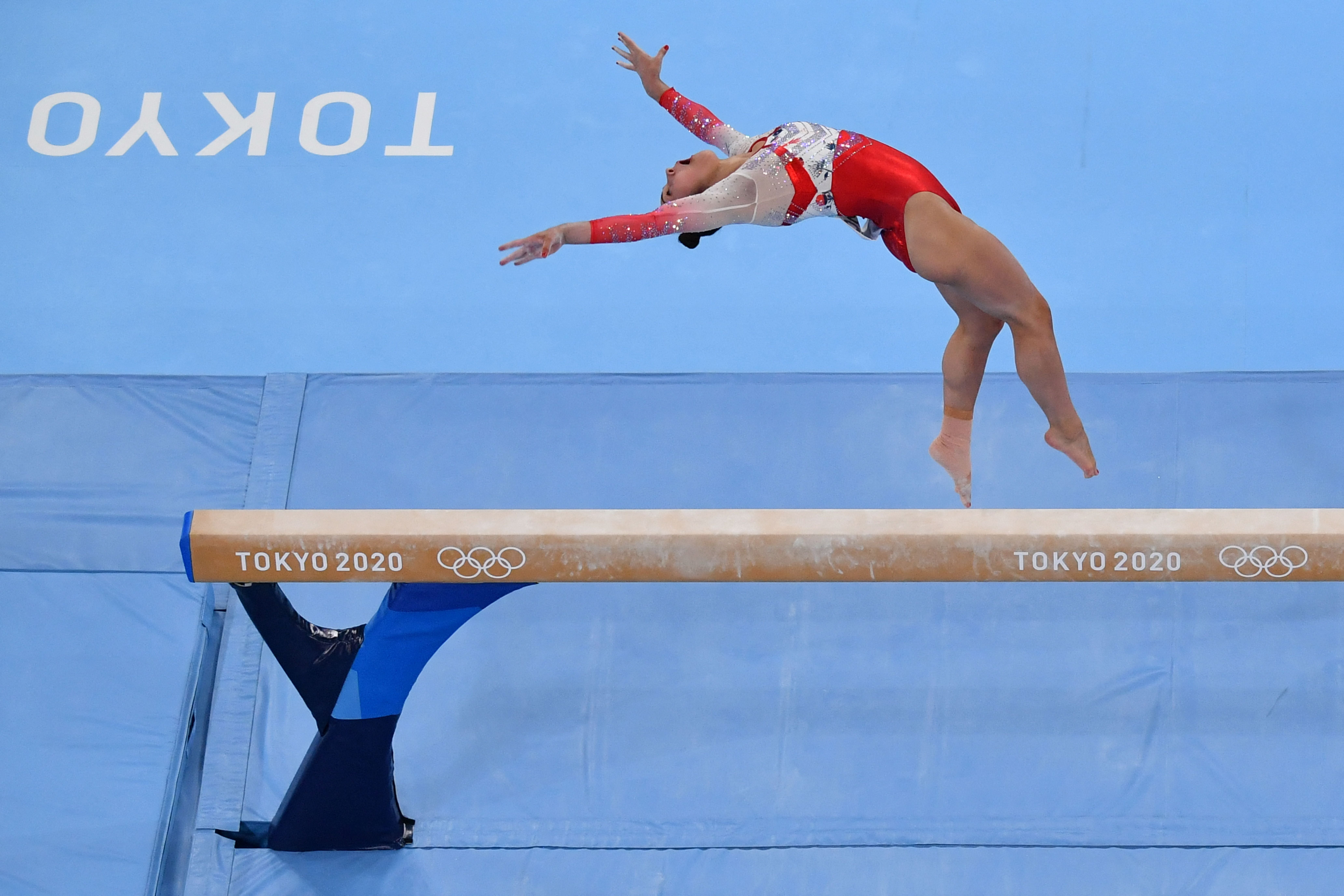 Tokyo Olympics: Team GB take on Germany in women's team pursuit final
At halfway, Germany are up on their world record. Can they keep this up?
Great Britain continue to drop off – the gap is up to almost three seconds with 1km to go.
Tokyo Olympics: Team GB take on Germany in women's team pursuit final
Germany have built up a lead of over a second as we reach the halfway stage. Great Britain have ground to make up over the last 2km.
Tokyo Olympics: Team GB take on Germany in women's team pursuit final
Here we go! Can GB do it? They're up against a German team who have broken the world record twice in two days.
Great Britain get off to the faster start over the first lap but once the pace picks up it's Germany who have moved into the lead with one kilometre gone.
Tokyo Olympics: Change for Team GB in women's team pursuit final
Laura Kenny will be joined by Katie Archibald, Josie Knight and Neah Evans in the women's team pursuit final, with Elinor Barker not selected for the gold medal race.
Great Britain are aiming to win their third women's team pursuit in a row, with Laura Kenny going for the fifth Olympic gold of her career.
In the bronze medal race, the United States have claimed the first medal of the day after defeating Canada.
Tokyo Olympics: Gymnastics finals underway
The first of three gymnastics finals is underway in Tokyo, with Great Britain's Joe Fraser aiming to win gold in the men's parallel bars final.
The reigning world champion in the event, Fraser will go second last in the final. China's Zou Jingyuan has set the early pace with an extraordinary score of 16.233 – that will take some beating.
After that, the women's balance beam final will take place at 09:50 BST. Simone Biles will make her return with all-around champion Sunisa Lee also in action.
Last up is the men's horizontal bars final, with Japanese star Daiki Hashimoto aiming to win his second gold medal of the Games.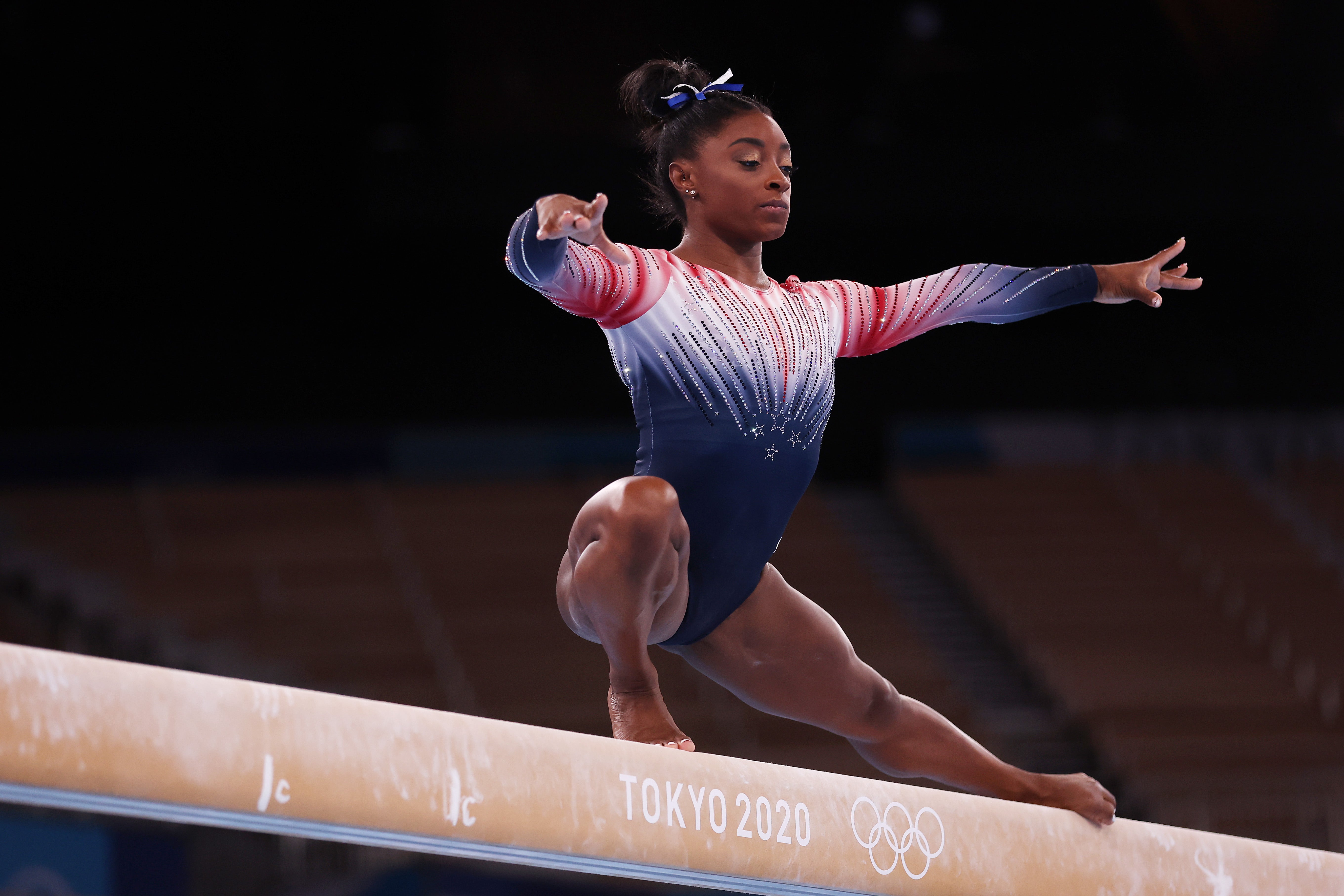 Tokyo Olympics: History for Jason Kenny
Great Britain's progress into the men's team sprint finals means that Jason Kenny will join Bradley Wiggins on eight Olympic medals – making him the most decorated British Olympian of all time.
If Great Britain win gold, Kenny will move clear of Chris Hoy with seven Olympic golds – that will also be a British record.
Tokyo Olympics: GB through to men's team sprint final
It's a flying sprint from Great Britain, and it's a new Olympic record! A time of 41.829 seconds should see Great Britain into the final.
The defending champions will take on the Netherlands, as expected, as the Dutch take back the Olympic record with a time of 41.431. The pace of the track cycling so far has been remarkable.
So Great Britain are guaranteed a silver at least, but they will aim to beat the current world champions at 09:44 BST.
Tokyo Olympics: Men's team sprint latest
Great Britain are next up in the men's team sprint, where they will take on Germany in the third heat of the first round.
GB are attempting to win the race and set one of the two fastest times to advance to the gold medal race.
Tokyo Olympics: Jack Laugher wins bronze in men's 3m springboard
Jack Laugher bagged the third Olympic medal of his diving career with bronze in the men's 3m springboard final at the Tokyo Aquatics Centre.
The 26-year-old from Harrogate won gold and silver at Rio 2016 and he completed the set here, claiming a place on the podium as Xie Siyi took top spot, with Chinese compatriot Wang Zongyuan finishing runner-up.
It was a consistent display from Laugher, who did not drop below 81 points in his six dives with a best of 96.9 from his forward four and a half somersaults tuck.
Fellow Briton James Heatly qualified in fourth place but was unable to recover from a disappointing first dive in the 12-strong final and finished ninth.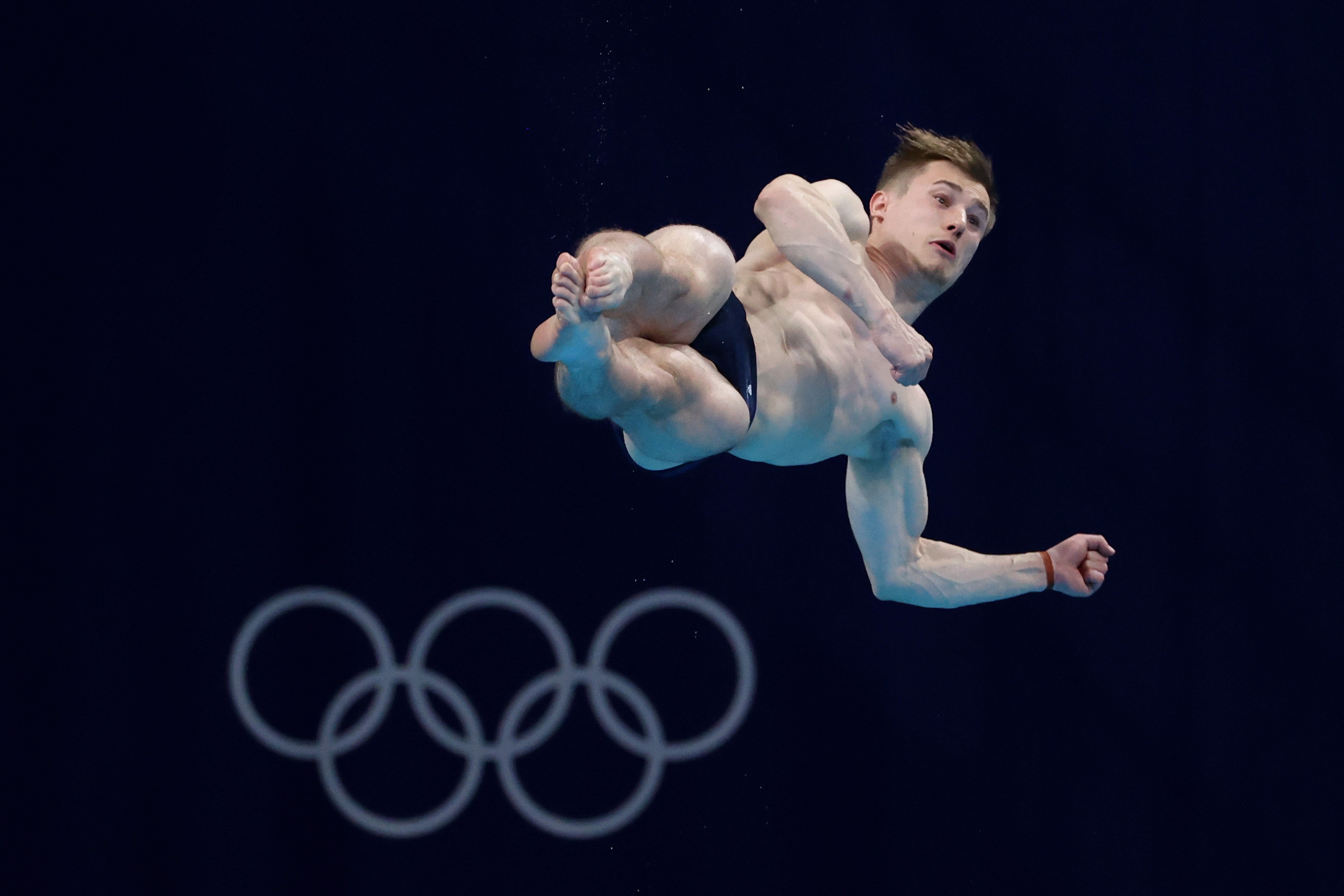 Jack Laugher wins bronze in men's 3m springboard final at Tokyo Olympics
A gold and silver medalist from Rio 2016, the 26-year-old added a bronze in Tokyo
Tokyo Olympics: Men's team pursuit latest
The leading Denmark rider caught up with one of the trailing GB cyclists and it looked like he didn't see what was ahead of him as they caught wheels, sending both men crashing to the ground.
Denmark will advance to the final, presumably, as they had managed to catch Great Britain. But they won't have set a time.
Neither, I would guess, have Team GB – which could impact whether they go through to the bronze medal race.
Source: Read Full Article