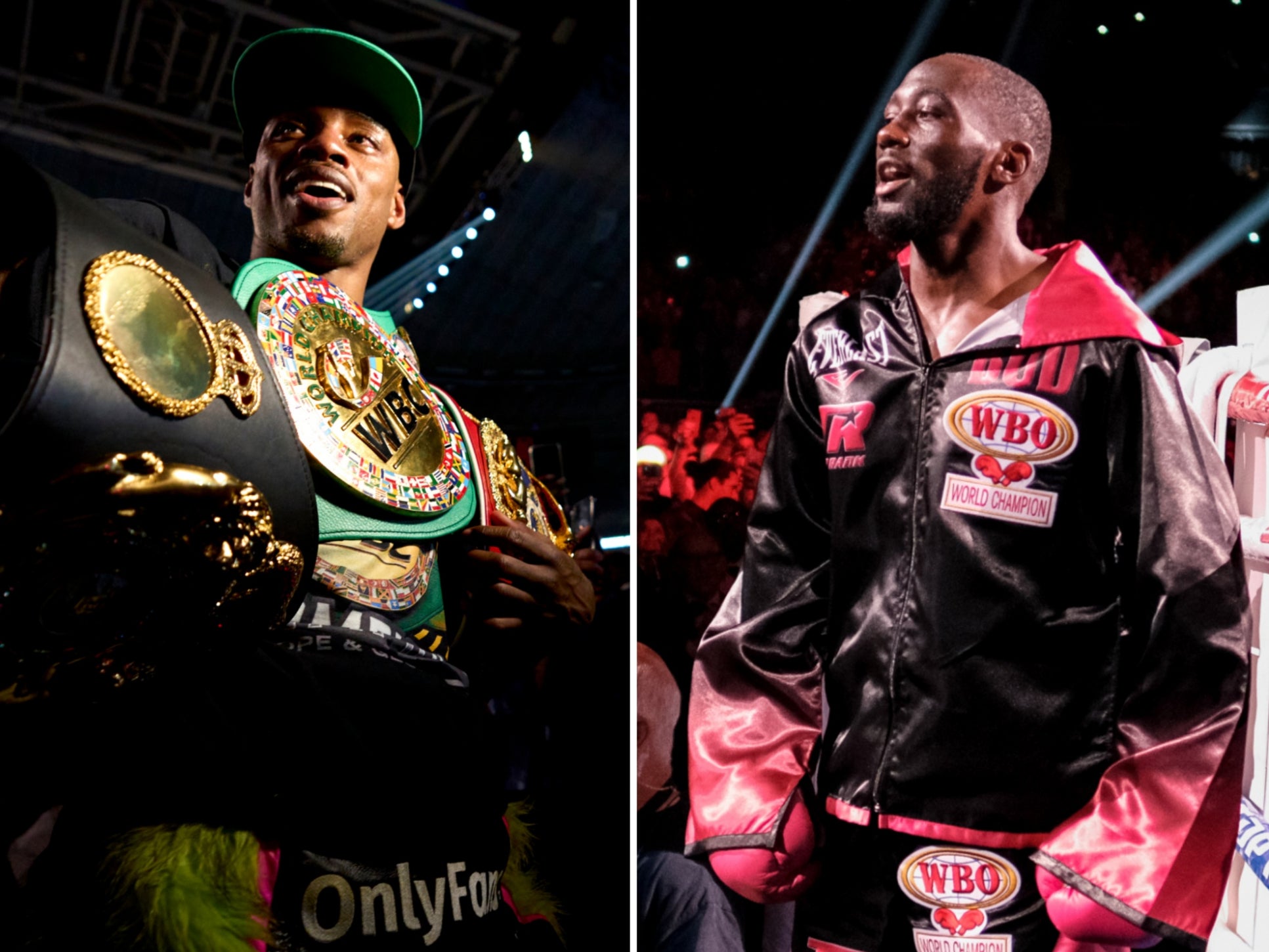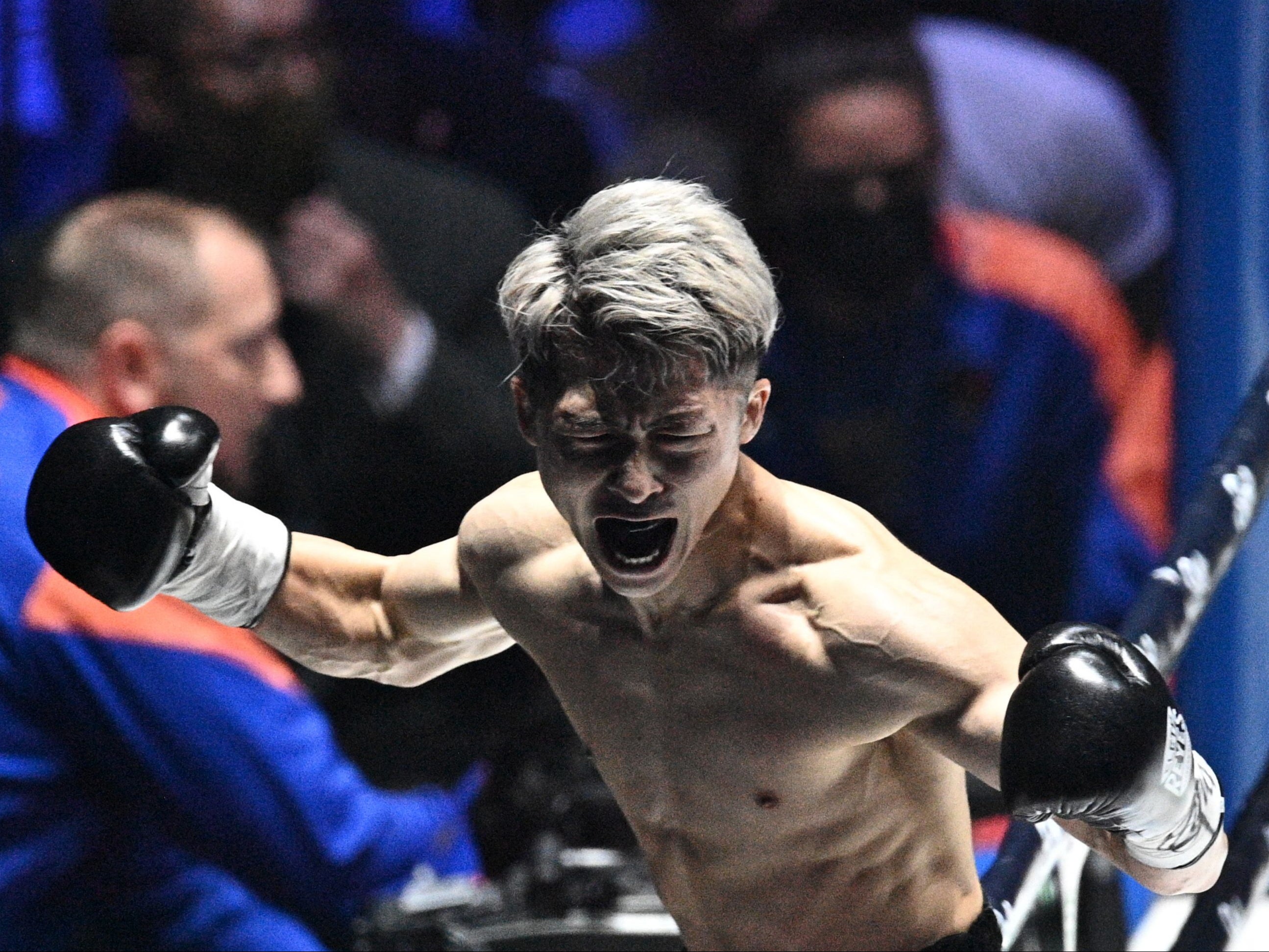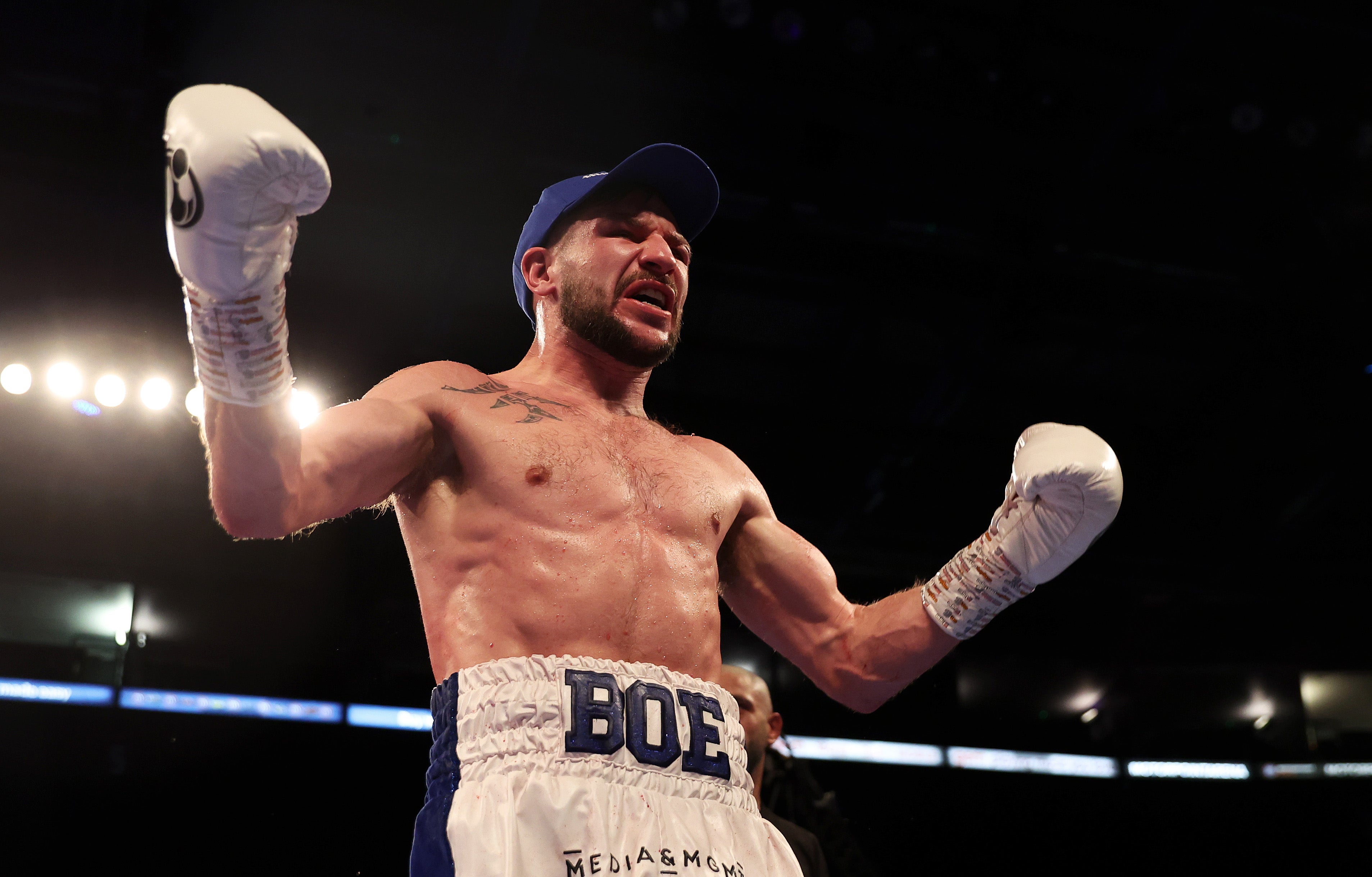 Smith was walking away, with his back to Eubank Jr and the official, when the fight was waved off. The sound of the crowd tipped off Smith to the result, before he even had a chance to turn around and see for himself. Then, the jubilation set in.
"I enjoyed every bit of it," Smith says. "My ring walk, the changing room beforehand and after. You ask anyone around me, they know I enjoy everything until the moment I need to switch on. When I get down to the bottom of the ramp, I'm business-like. I wish I could have that week back, it was a great week.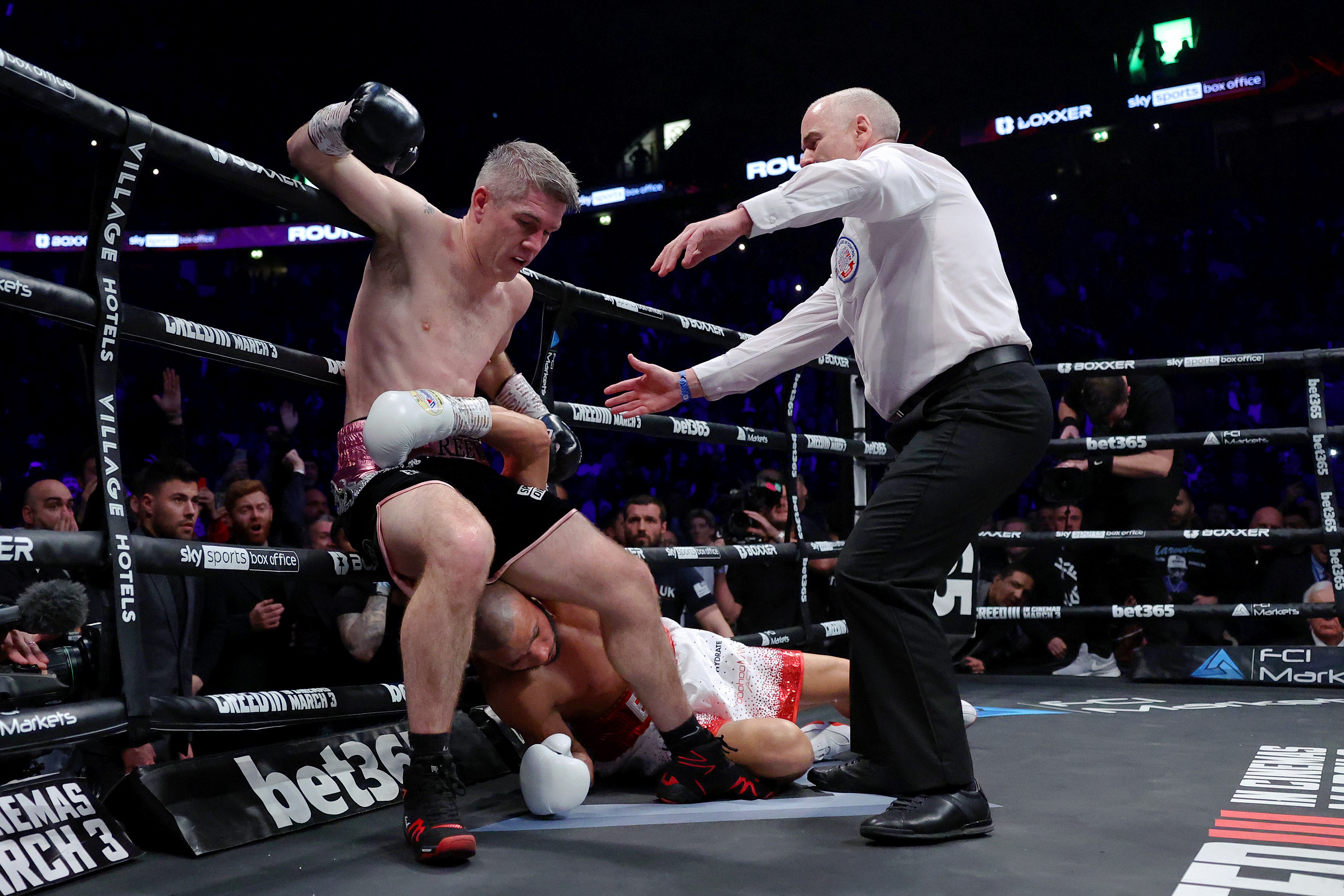 Eubank Jr slumps to the mat amid a second knockdown by Smith
"If you asked about the three brothers, people would always say, 'Liam enjoys it the most, he enjoys a fight night the most,'" he says, referring to Stephen and Callum, the latter of whom is an ex-world champion like Liam. "I remember saying to them, 'There's no better feeling than making that ring walk,' and they were like, 'You're mad! There's no better feeling than walking back to the changing room, knowing you've won!'"
Although the fight was a successful foray up to middleweight for the former super-welterweight champion, the lead-up – containing comments that crossed a line at times – was altogether less enjoyable, Smith says. However, that is not for the reasons one might expect.
"A lot people used to think Chris was getting under my skin," Smith says. "I don't lose sleep over Chris, he doesn't change my day. Me and Chris's personalities… Somebody with Chris's persona is just someone I wouldn't get on with in any form of life.
"I just don't like them type of divas, who think everything's got to revolve around them. In the build-up to the last fight, we were waiting on him a lot with promotion stuff, head-to-heads. It was on Sky Sports Box Office, and the people trying to produce the advert were asking us, 'Can you meet in the middle of the ring and touch gloves with two hands?' He was like: 'No, I don't touch gloves with two hands.'
"He was just being a nuisance, petty, spoilt, a diva. I just thought: 'It's nothing to me, you're not doing my head in, but these people are trying to do a promotion. You know what you signed up for, just do it.' He was just a nightmare – for other people really; I didn't give a s*** about it."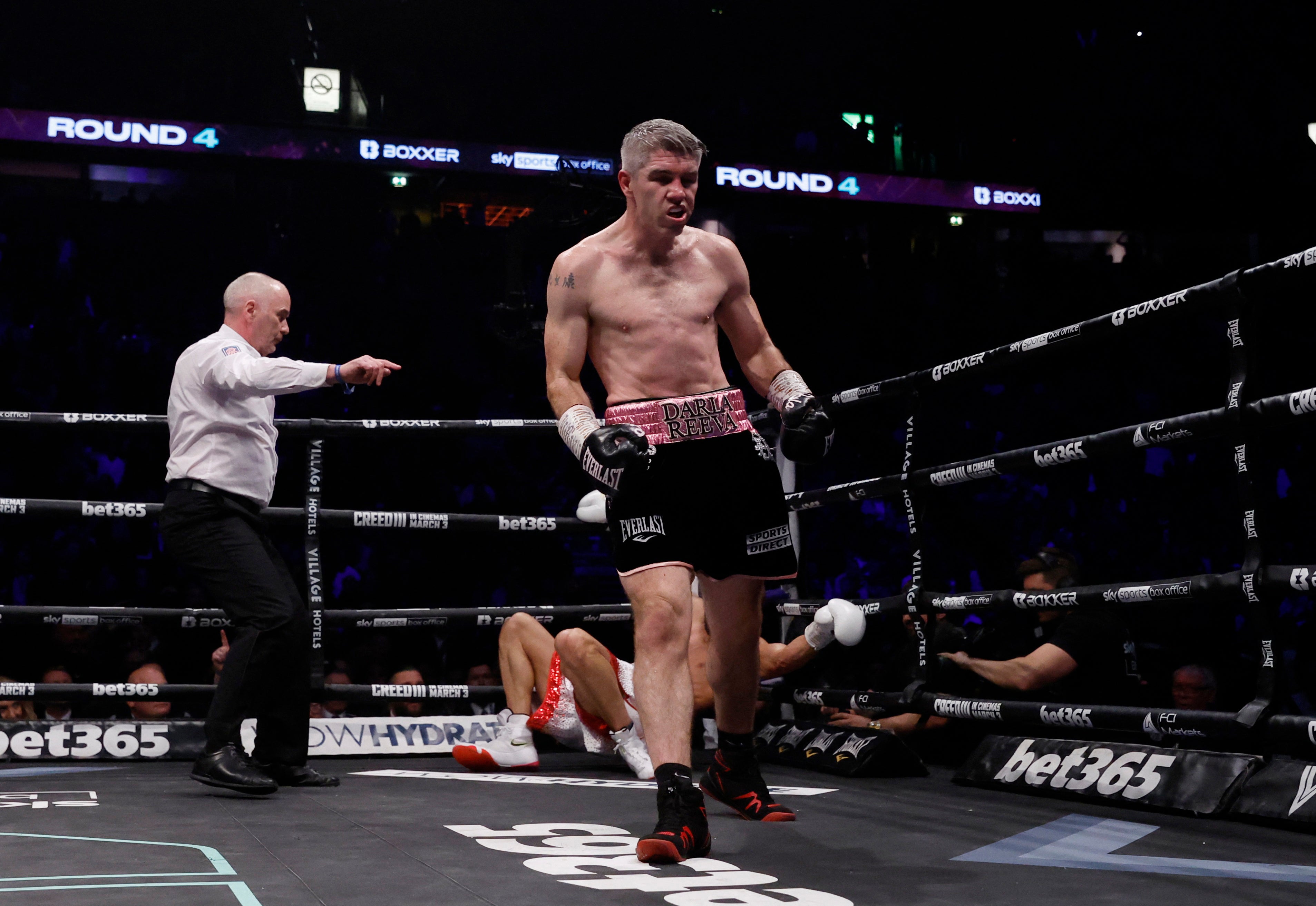 Smith reacts to his first knockdown of Eubank Jr
The build to the pair's rematch has begun, and Smith will hope for a smoother ride en route to what may even be his final fight. That, however, depends on the result, with the Scouser having claimed that his next loss would herald his retirement.
"I shouldn't really lose to Chris. I'm a better fighter than him, there's not really a thought of defeat," Smith stresses, but there are thoughts on life after boxing. "It's tough. I've got two gorgeous little girls, who I'm still fighting for and trying to secure the rest of their futures, give them an easier start in life. They've changed my perspective on boxing and life in general.
"I'll take it as it comes," he continues, pondering what retirement might look like. "I've got a good family, and once I'm done with boxing, I can put my whole energy and time into my girls and giving them some memories that I've probably missed now. There are certain things that I can't do now – certain holidays that I can't go on – but once I'm done, I'll have enough time to give them some memories for life. There's a little bucket list with them two: things that they'll enjoy, places where they'll smile."
Recommended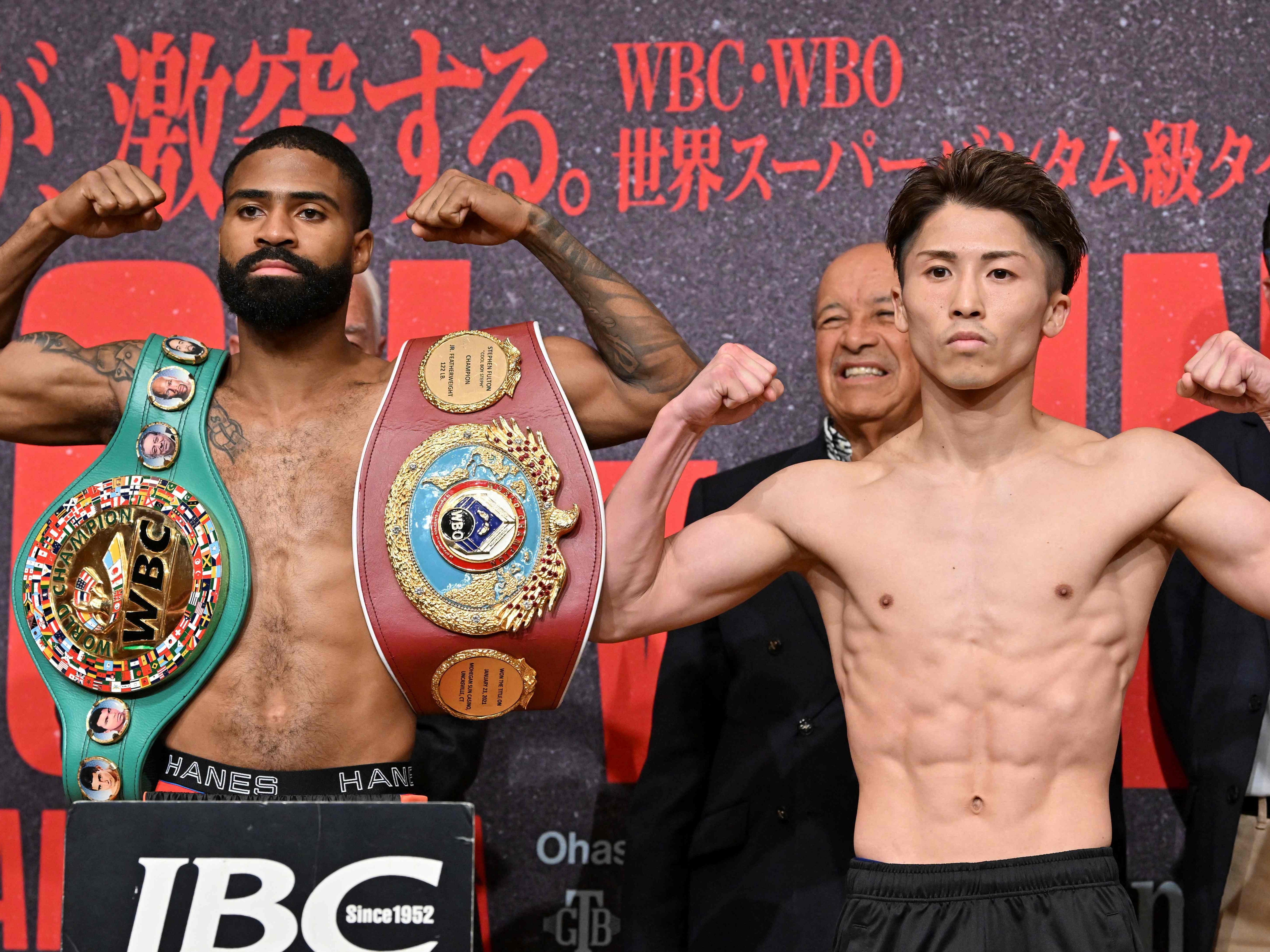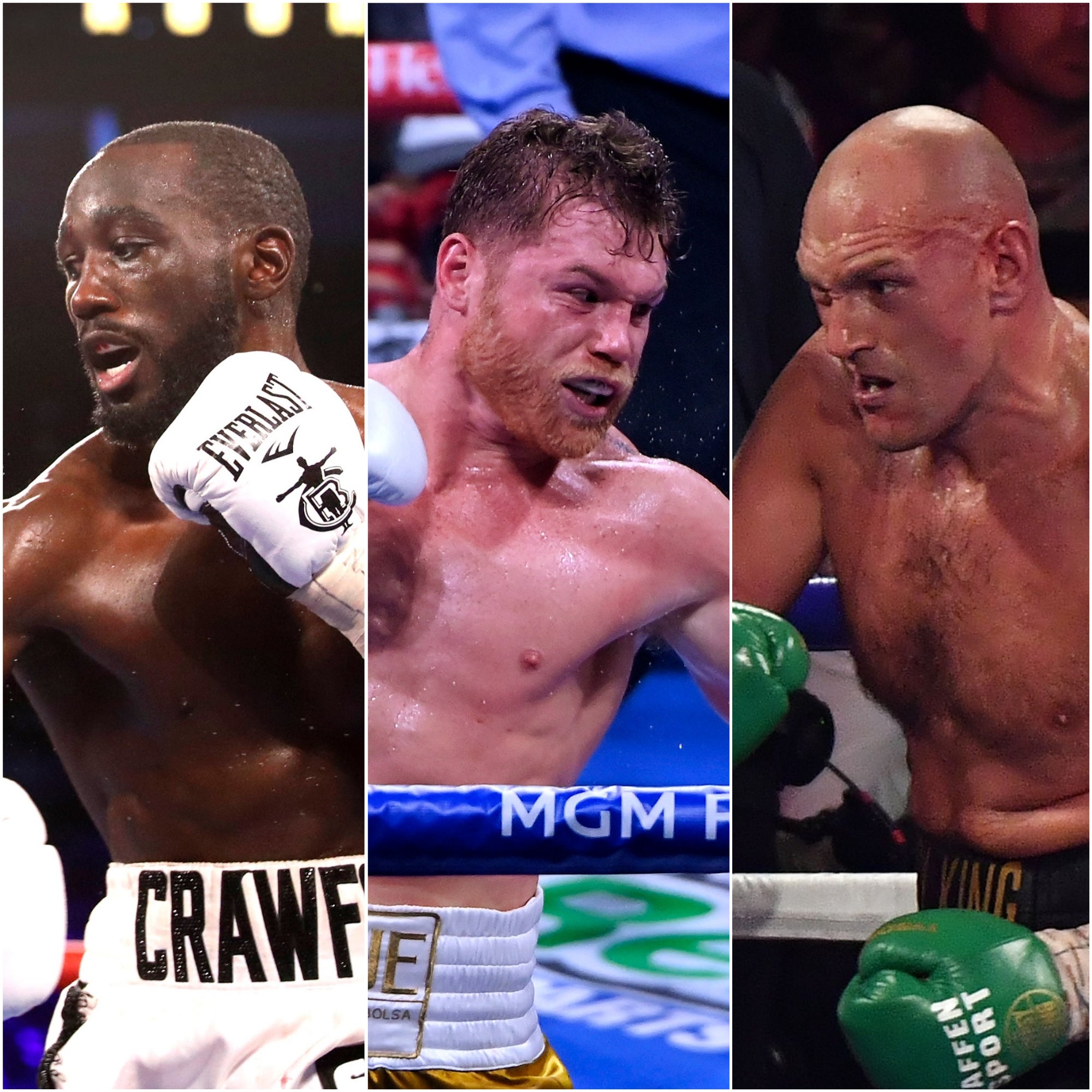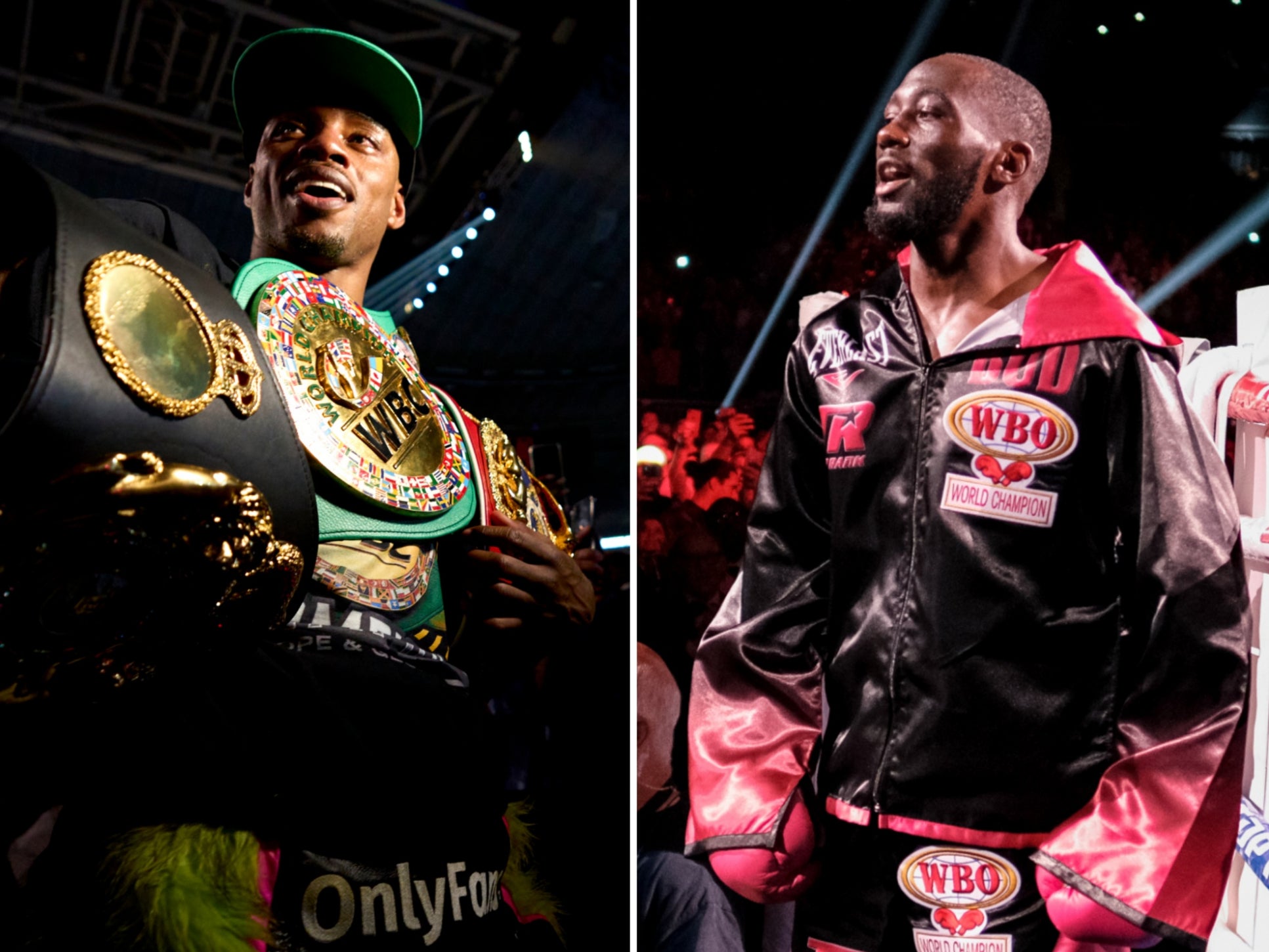 When Smith takes on Eubank Jr at the AO Arena, he will be returning to a place where he did plenty of smiling, and where he did the thing he enjoys most.
SMITH vs EUBANK II: REPEAT OR REVENGE? takes place on Saturday 2 September at the AO Arena in Manchester. It will be shown live exclusively on Sky Sports Box Office. Tickets go on sale on Tuesday 25 July. Fans can access tickets now at Boxxer.com.
Source: Read Full Article