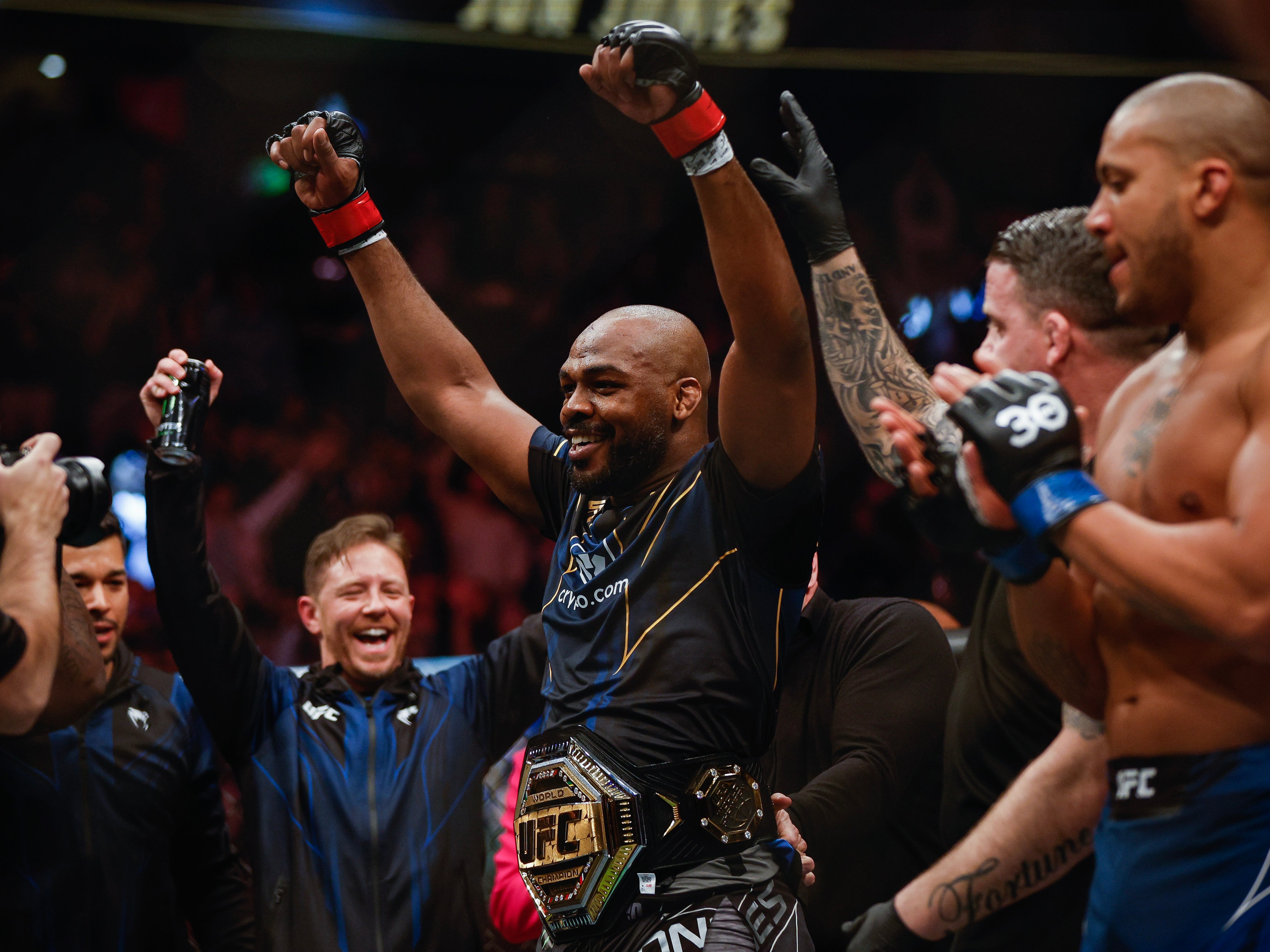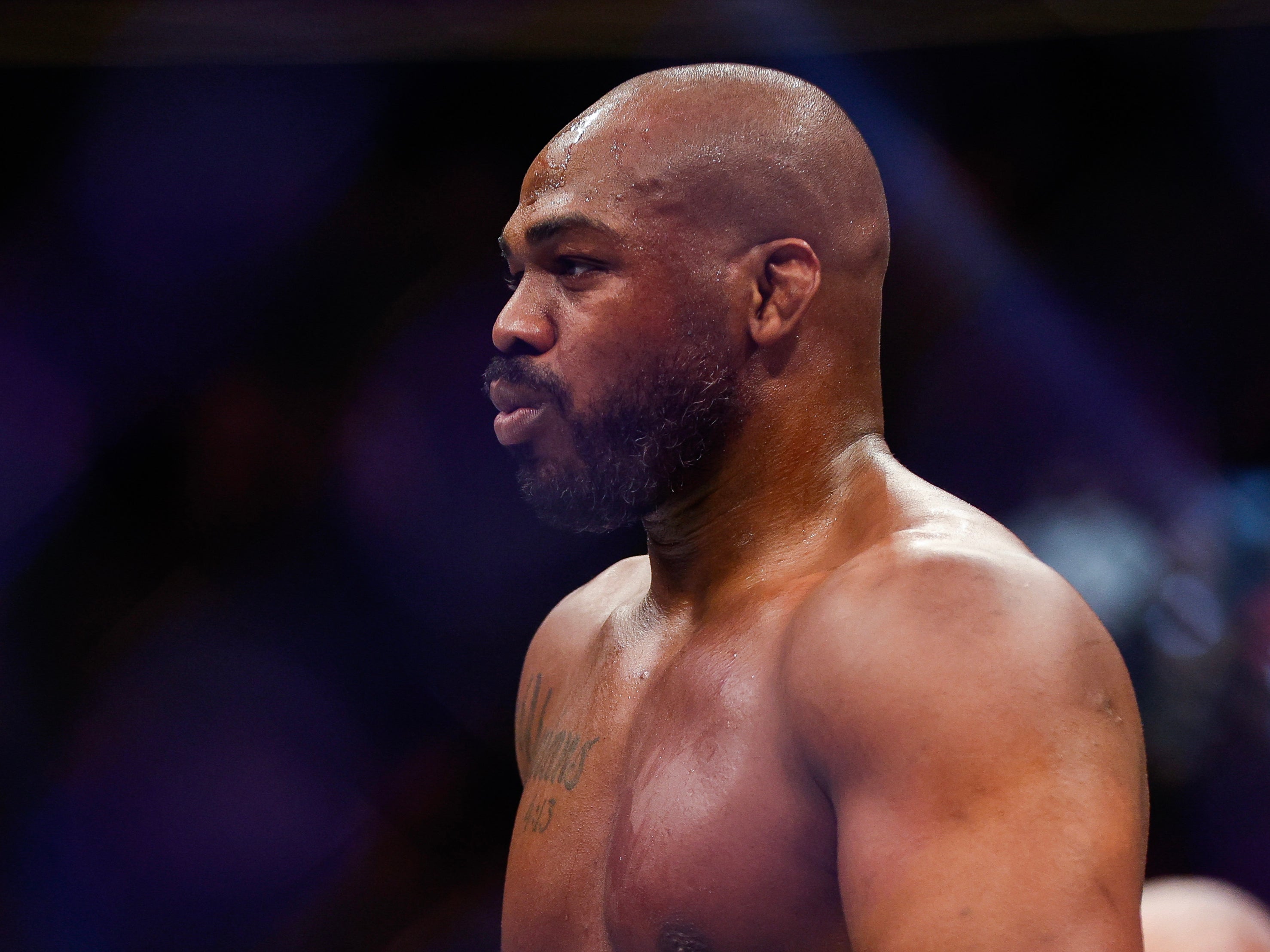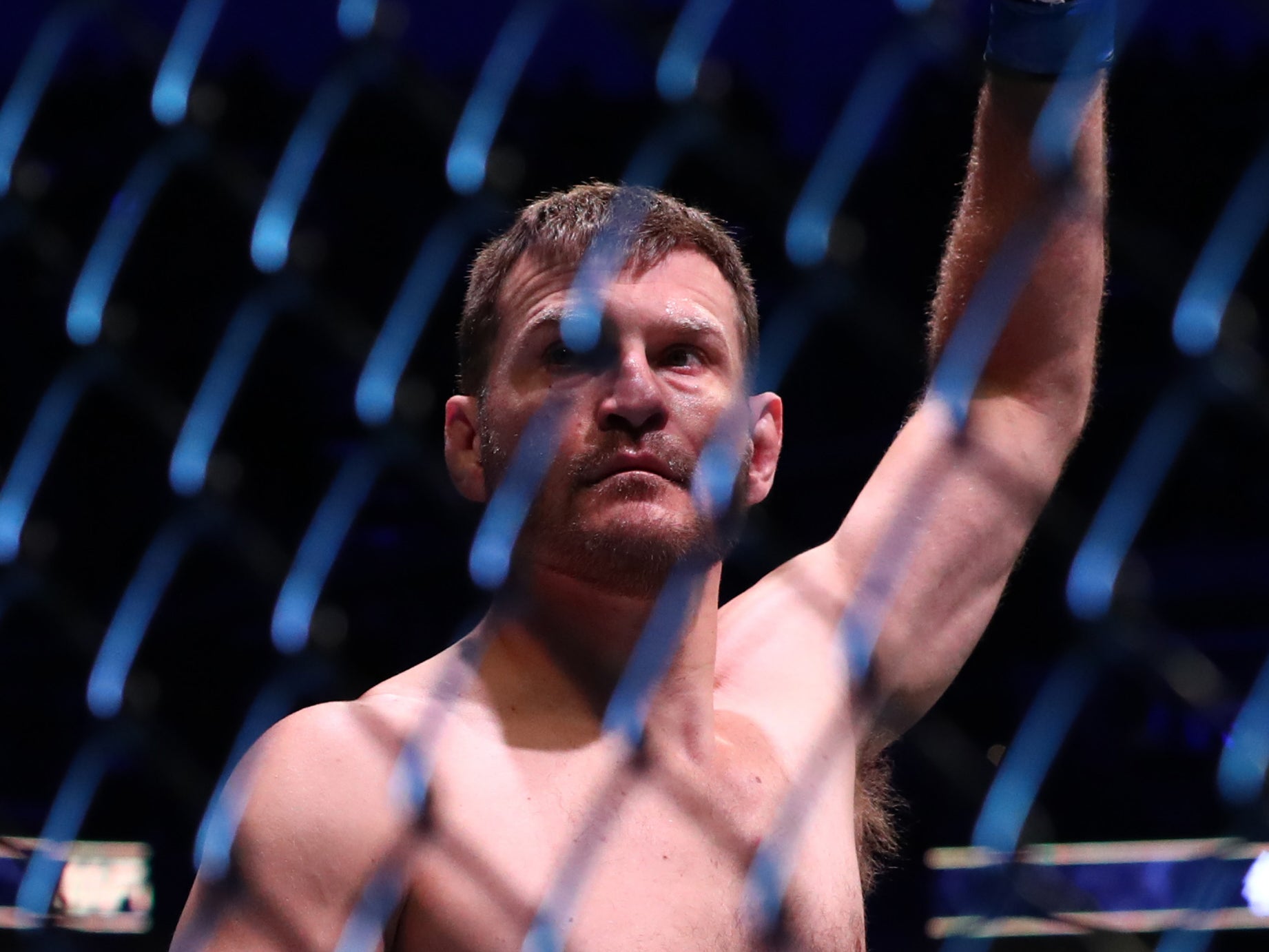 Yet Ngannou's virtual arrival at UFC 285 raised some of the questions that Jones did not have time to answer on Saturday; and Stipe Miocic's actual arrival at the T-Mobile Arena raised the rest.
Firstly, there is the enduring allure that maintained intrigue around Jones' move to heavyweight for a decade: The question of whether a single heavyweight punch could erase all of Jones' seemingly insurmountable assets – his reach, height, speed, creativity and versatility. Gane was as heavy and as tall as Jones in Las Vegas, and few would suggest that the 32-year-old is any slower than "Bones"; but a single missed strike was all it took for Gane to lose the opportunity to showcase any of his skills or test any of his opponent's.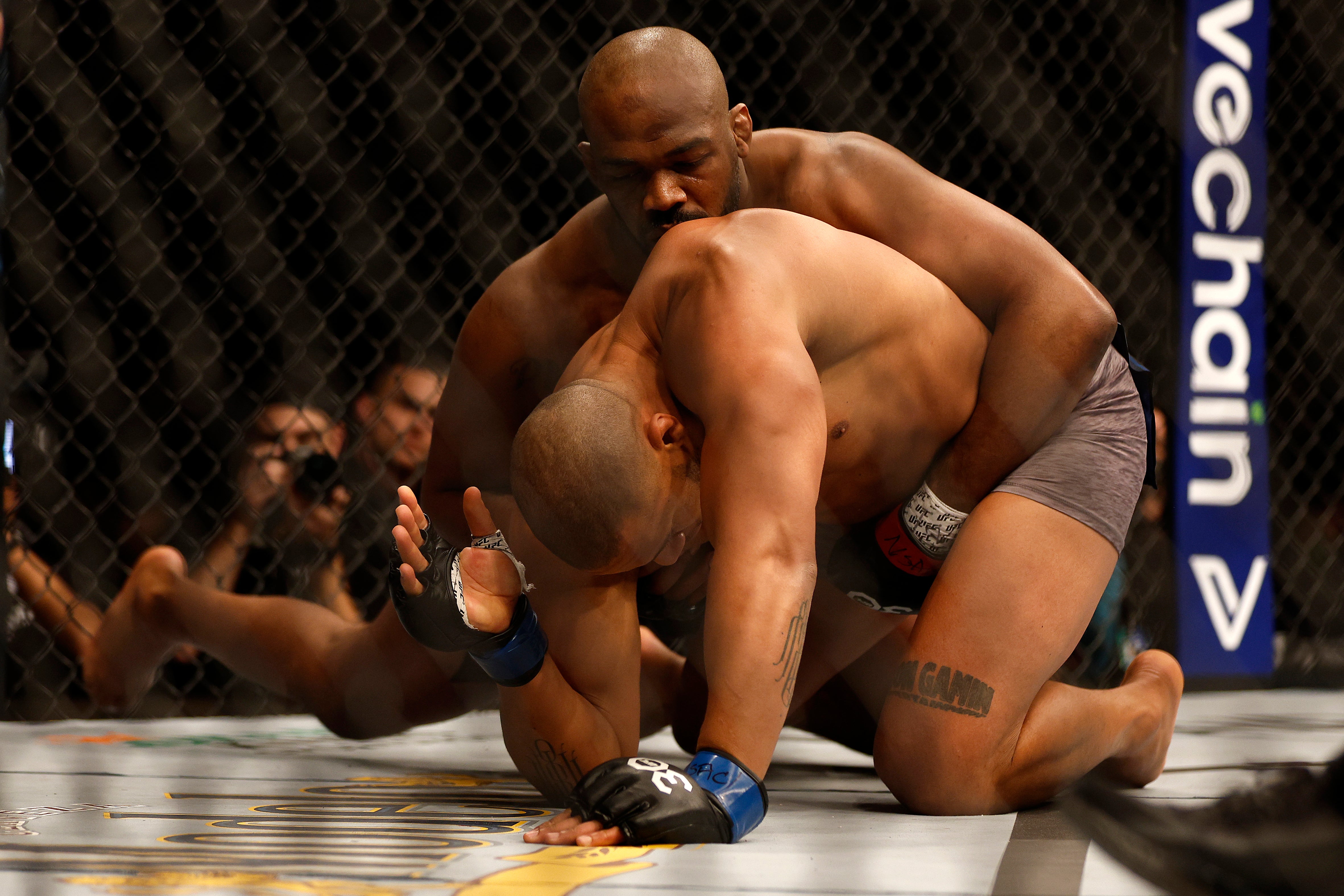 Jones took down Gane and submitted him with a rear naked choke in Round 1
Perhaps the same would have happened if Ngannou had been standing across from Jones, yet there is certainly an argument that the Cameroonian might have had the strength to neutralise the American where Gane failed to. And then what? While Jones has beaten numerous champions over the years, Ngannou has done the same but with even less effort, thanks to the unparalleled punching power that the "Predator" possesses. There still exists an imagined scenario in which Ngannou touches Jones' chin and the American simply ceases to exist as a competitor, like almost all who have stood before Ngannou.
Some still hold out hope for a super-fight between Jones and Ngannou, despite the latter's UFC exit and pay dispute with Dana White. However, the UFC president said last week: "We negotiated with him for years. It's over. He'll never be in the UFC again. I never say 'never', but I'll give you a 'never' on that one. We tried." Interestingly, Jones had his own dispute with White over money, one that was resolved – but perhaps only after Jones conceded ground that Ngannou would not.
In any case, while Jones vs Ngannou might mark one of the most captivating contests never to come together, Jones vs Miocic is a very real possibility – one that could become a reality in July.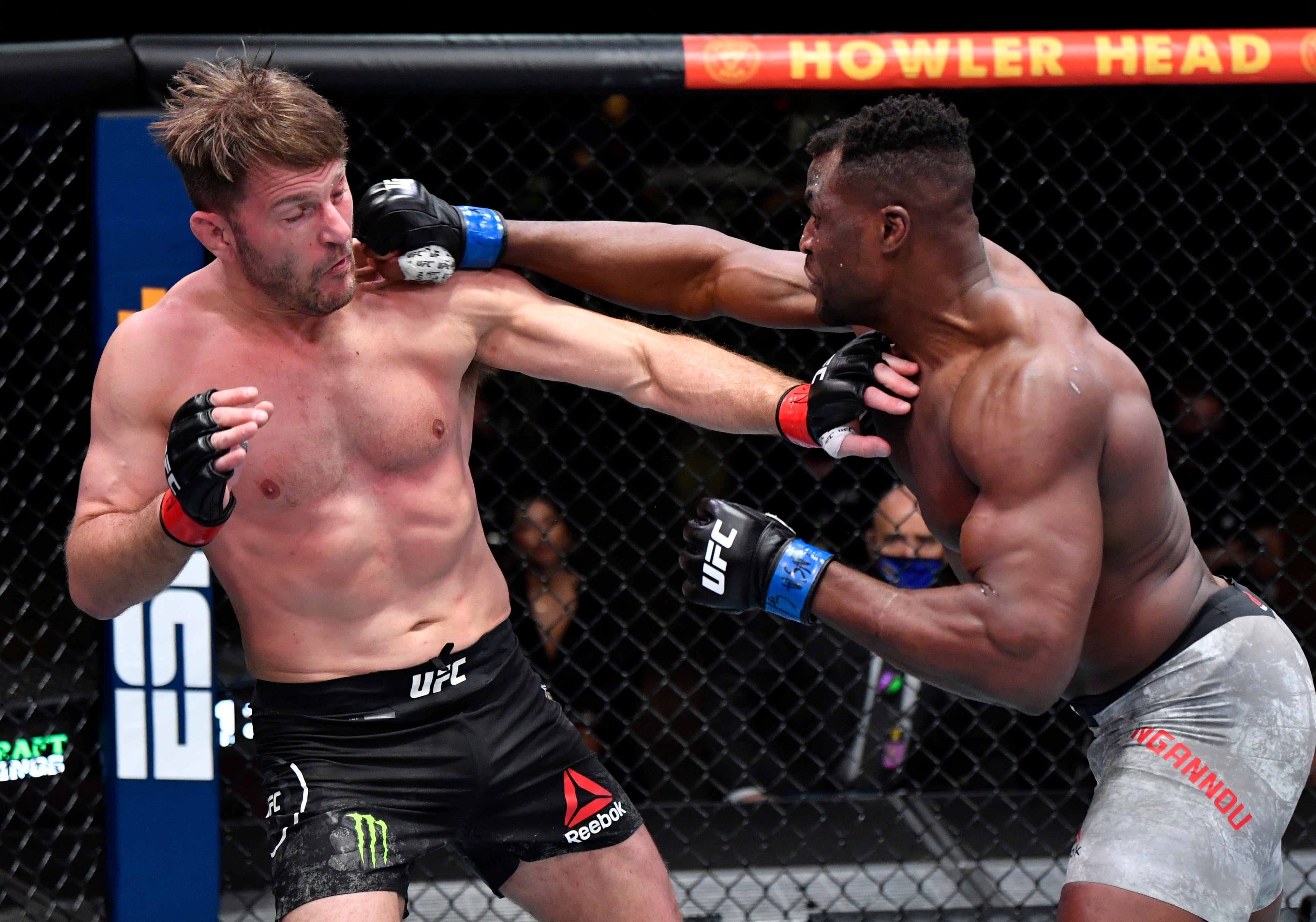 Miocic (left) outpointed Ngannou in 2018 but was knocked out by his rival in 2021 (pictured)
"Y'all want to see me beat up Stipe?" Jones said after beating Gane. "Stipe Miocic, I hope you're training, my guy. You're the greatest heavyweight of all time, and that's what I want. I want you, real bad […] There has never been a fight that means more to me than beating Stipe Miocic. I don't think I've ever fought a GOAT." Miocic, who is better known for his in-ring abilities than his oration, later told ESPN: "It's a fight, he won. Good for him, hats off, but unfortunately he's got to fight me in July."
It may be then, on International Fight Week, that Jones is finally asked the question of how his chin will hold up against a heavyweight. American Miocic, 40, does not possess Ngannou's power – no mixed martial artist does – but he hits harder than Gane, is one of the great heavyweight grapplers, and his experience eclipses that of Gane and Ngannou combined.
Miocic might also be able to pose the unanswered question around Jones' endurance in his new division. Miocic, a former two-time UFC heavyweight champion, has rarely needed to go the distance over the years, but the part-time firefighter put on a wrestling clinic for 25 minutes to outpoint Ngannou in 2018, and he out-struck Jones' old rival Daniel Cormier over five rounds in 2020.
Miocic has his own questions to answer, however. Heavyweights tend to have a later expiration date than most fighters, but Miocic would enter a fight with Jones at 40 years old, after two years out of the ring, and on the back of a devastating knockout loss in his rematch with Ngannou. In some ways, the questions around Miocic are similar to those surrounding Jones at UFC 285 – where "Bones" returned aged 35, after three years away, at a new weight, and following of a run of underwhelming showings.
Recommended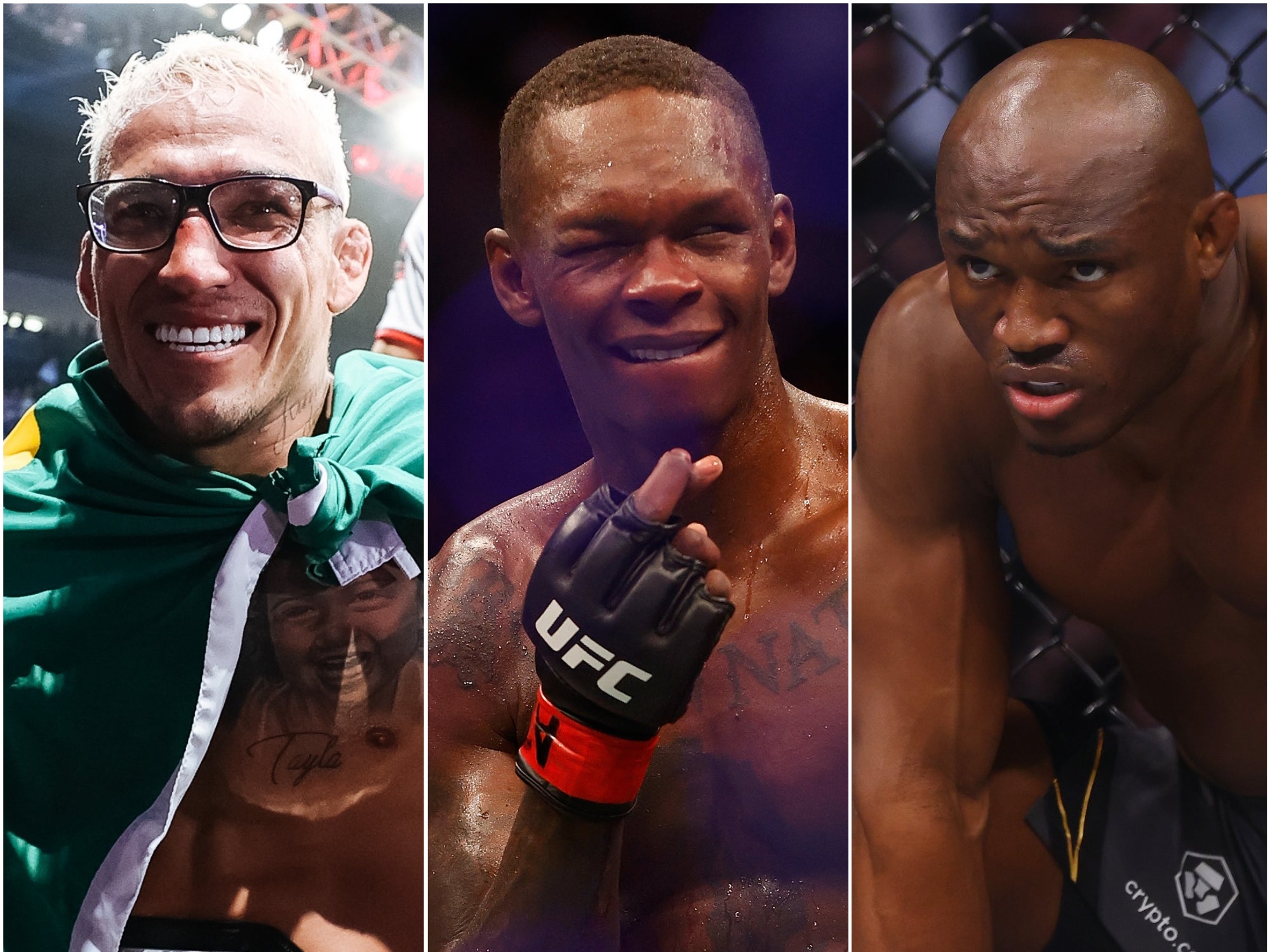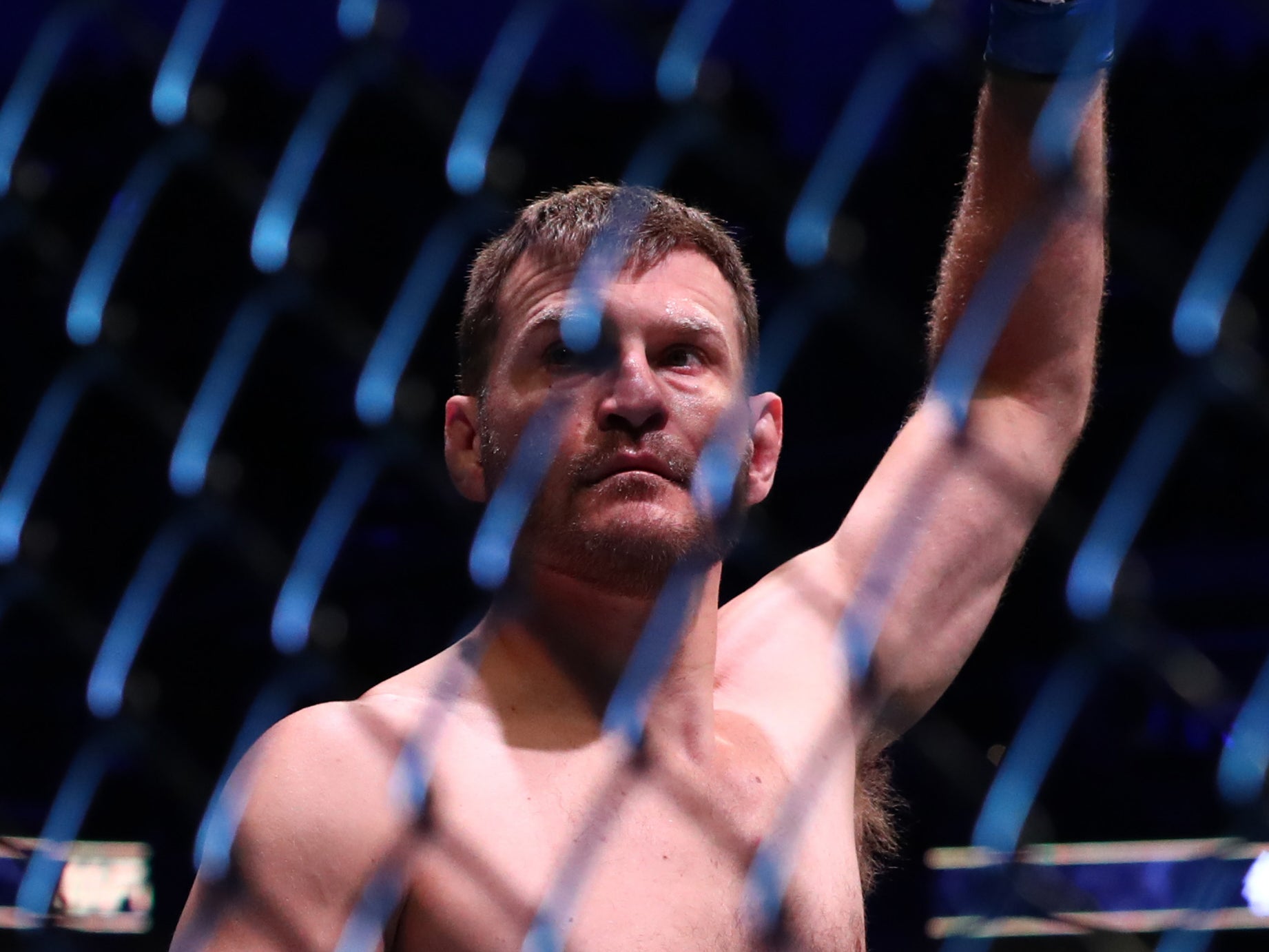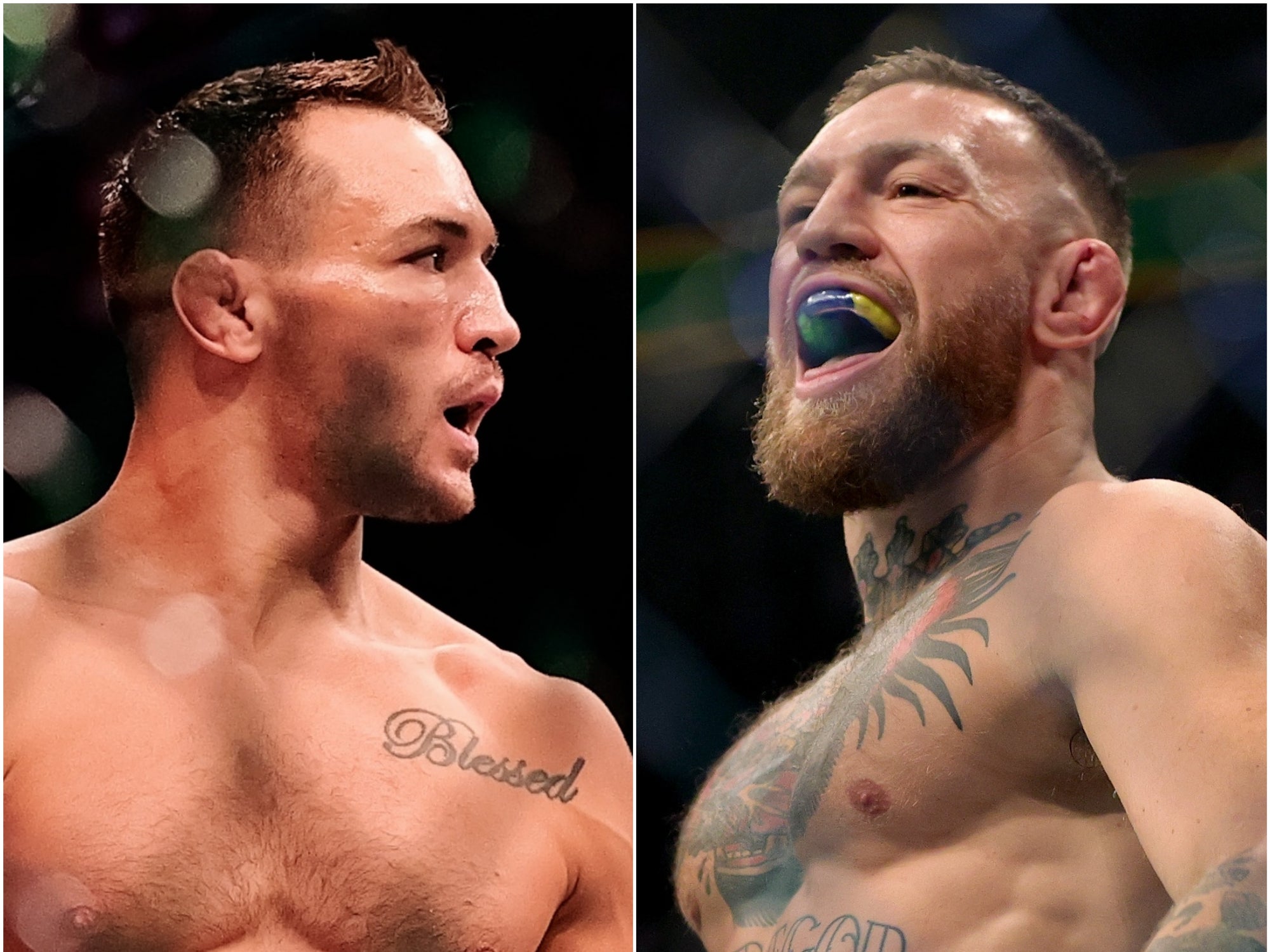 As impressive as Jones' win over Gane was, it left a lot to be unearthed. Gane failed to test Jones, and Ngannou may never get the chance to. Now, all eyes are on Miocic.
Click here to subscribe to The Independent's Sport YouTube channel for all the latest sports videos.
Source: Read Full Article