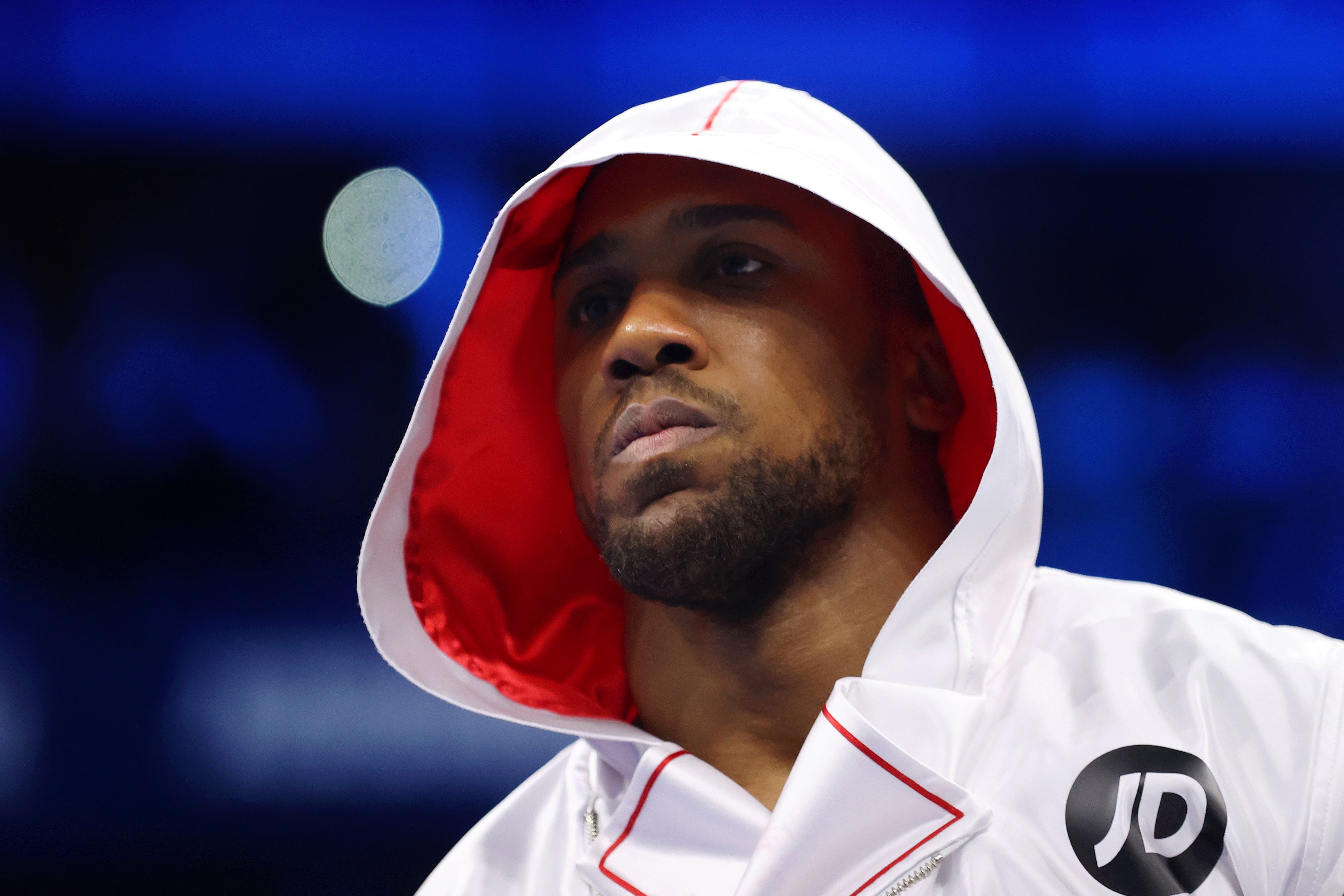 Joshua is set to return to the ring next month
Fury, his face bruised and his vast ego dented, had been told, in the immediate aftermath of the brawl with Ngannou, that he had a commitment to return and fight Usyk in December; a day before the 10-round win over Ngannou, in the middle of the circus revelry, Fury had threatened legal action if Usyk refused to fight on the 23rd. The morning after the Ngannou fight, it was Usyk's turn to warn Fury of his contractual obligation. Luckily, a sensible solution was found, the date shifted to February and a heavyweight bonanza was planned to replace the unification fight.
In the past few days, a dozen or more fights have been rumoured for the late December date; a man called Martin Bakole, who fought on the undercard of the Fury-Ngannou fight, has been linked with four or five of the world's top heavyweights. Bakole is acknowledged as the heavyweight nobody wants to fight; Bakole, obviously, would fight anybody. Even Anthony Joshua is now in the mix, bound it seems for Saudi on 23 December, and he has been linked with Otto Wallin. That would be a very good fight.
Perhaps the most outlandish name to circulate in the past few days is former world heavyweight champion Deontay Wilder. The American lost twice to Fury in world title fights, has not fought since October 2022, and recently announced that he was switching codes to MMA, but now it seems he is part of the attraction for December. A fight with Bakole was mentioned and a fight against a former world champion, Joseph Parker. Meanwhile, Wilder and Joshua have been close to agreeing a deal to fight for a long, long time.
London's Daniel Dubois, who was stopped by Usyk in a world title fight in the summer, is also one of the names doing the rounds. Dubois has been linked with Parker and one-time drug cheat Jarrell Baby Miller. There are so many Dubois rumours that it would be odd if his name was left off the starting line-up for the December show. Dubois and Parker would be a fine fight; Parker lost his world heavyweight title to Joshua in 2018, has been in big fights since then and was a good winner last month in Saudi Arabia.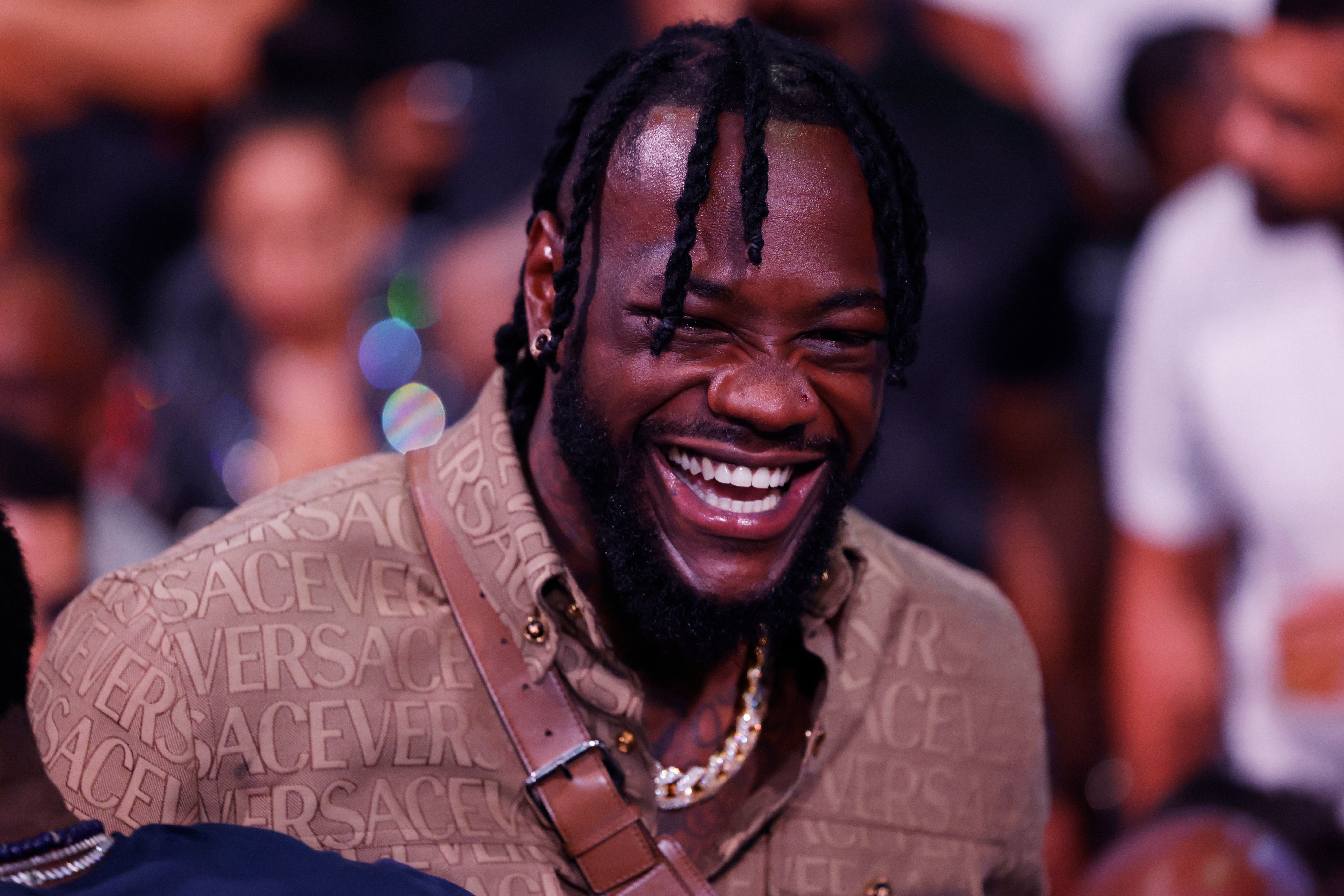 Wilder and Joshua are in line to fight on the same card – but not against each other
A fight between Parker and Wilder would certainly be interesting. Parker is one of heavyweight boxing's treasures, a decent man with a proven history of leaving everything in the ring; Wilder has dropped, stopped or knocked out 42 of the 43 men he has beaten. Wilder on the Saudi Christmas bill would inevitably be entertaining.
There is even bold talk that Ngannou, the man who caused all the uncertainty, guesswork and rumours, might fight on the mystery night. The former UFC heavyweight champion wants a rematch with Fury but is prepared to let the unification fight take place first. There is a suggestion that Derek Del Boy Chisora, who lost a world title fight to Fury last December, is preparing to restore boxing's pride and fight Ngannou. The close loss to Fury was Ngannou's first fight in a boxing ring. Ngannou is not fighting on the 23 December bill – it is too soon.
We only have this crazy situation because Ngannou, a total novice, sent Fury tumbling, boxed his ears off at times, pushed him all over the ring and caused all the riotous, ring rumours to start. It is a grand circus of confusion and laughter; heavyweights are understandably desperate to get their name on the bill. It is boxing's greatest Christmas gift. There is also a cameo planned by light-heavyweight world champion Dmitry Bivol.
The boxing clock is ticking, camps need to be arranged, sparring partners hired and travel plans sorted. There will be a heavyweight show this December in Riyadh, and hopefully all the large pieces will fall into place later this week. The confirmation of a new date for the Usyk vs Fury fight is just part of the carnival. This might just be a big week for heavyweight boxing.
Source: Read Full Article