"I was going to play anyways and was threatened with imprisonment," singer Kesha shared.
Celebrities aren't exempt from following the rules — especially when it comes to rules and regulations in other countries around the world. And when these rules get broken, there can often be serious consequences. For some stars, that means getting served with a complete ban from traveling to that destination, whether temporary or permanent. Although it may be pretty disappointing to fans, these foreign countries want everyone to know that they take their regulations seriously.
Here's how these stars ended up getting banned from other countries…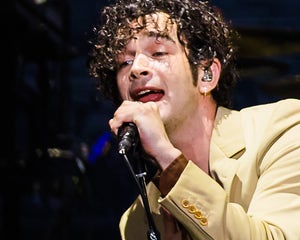 Fans Say Matt Healy's Anti-LGBTQIA+ Protest in Malaysia Might Make Things Worse for Them
1. Matty Healy
The 1975 frontman Matty Healy and the rest of the band were recently banned from Malaysia after breaking the country's laws surrounding homosexuality. During a music festival in Kuala Lumpur, Matty shared a kiss with bandmate Ross MacDonald before speaking out against the government's anti-LGBTQIA+ laws. The band's set was shut down shortly after and when Matty briefly walked back on stage, he told the crowd they had been banned from returning.
"Alright we just got banned from Kuala Lumpur, see you later," Matty said before walking off the stage.
2. Justin Bieber
Back in 2017, Justin Bieber was banned from performing in China due to some bad behavior. When a fan submitted a question to Beijing's Culture Bureau about why Justin didn't have any tour dates in China, the bureau responded that he wasn't suitable to perform in front of Chinese audiences.
"Justin Bieber is a gifted singer. But in order to maintain order in the Chinese market and purify the Chinese performance environment, it is not suitable to bring in badly behaved entertainers. We hope that as Justin Bieber matures, he can continue to improve his own words and actions, and truly become a singer beloved by the public," they said in a statement.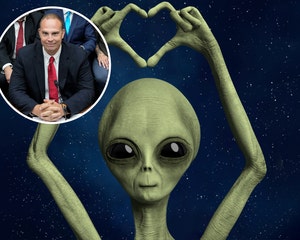 Most Hilarious Social Media Reactions to UFO Hearing: 'HOW DO I MEET THE ALIENS'
3. Kesha
Back in 2013, Kesha was set to perform in Malaysia, but a day before her concert, the event was shut down by the government. Despite previously agreeing to change lyrics and costumes to abide with the country's rules for performers, Kesha was still banned from performing. The concert organizer, Livescape, attempted to appeal the decision but was turned down and later apologized for the cancellation. Meanwhile, Kesha took to Twitter to clarify that she was not the one to cancel the show.
"To be clear. I did NOT cancel. I was not allowed to play. And then I was going to play anyways and was threatened with imprisonment," Kesha wrote.
4. Paris Hilton
Paris Hilton was once banned from entering Japan due to a misdemeanor drug charge she had recently faced in the US. When Paris attempted to enter the country for scheduled promotional appearances, she was pulled aside and faced six hours of questioning by officials. She was eventually released to a nearby hotel and later returned home on a private plane.
"Paris is very disappointed and fought hard to keep her business commitments and see her fans, but she is forced to postpone her commitments in Asia. Paris understands and respects the rules and laws of the immigration authorities in Japan and fully wishes to cooperate with them," her publicist said at the time.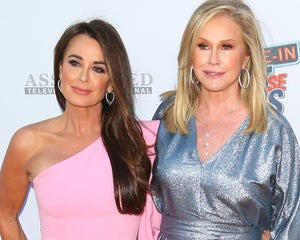 Kathy Hilton Leaving RHOBH Amid Ongoing Feud with Sister Kyle Richards
5. Akon
In 2010, Akon attempted to travel to Sri Lanka for a concert but was denied a visa by the government. The ban came following outrage surrounding Akon's "Sexy Bitch" video, in which a scantily clad woman could be seen dancing in front of a statue of the Buddha. Many Sri Lankans believed that Akon was "defaming Buddhism" in his video, and a protest was even staged outside the television network that was set to sponsor the concert.
"Taking into consideration the allegations leveled against the singer Akon, the government has decided not to issue him a visa to conduct the concert in Sri Lanka," the director-general of the government's Information Department said in a statement.
6. Brad Pitt
Brad Pitt was allegedly banned from China for 15 years following the release of his film Seven Years in Tibet. The film, which shared an Austrian explorer's relationship with a young Dalai Lama, portrayed Chinese rule in a way that was allegedly not appreciated by the government. Brad was not seen in China for many years but was seemingly allowed to return in 2014 during a trip with Angelina Jolie.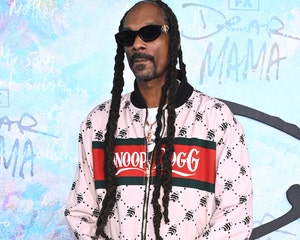 Snoop Dogg Cancels Hollywood Bowl Concert In Solidarity With WGA/SAG-AFTRA Strike
7. Snoop Dogg
In 2014, Snoop Dogg was arrested at Kristiansand Airport in Norway for possession of marijuana. Snoop was slapped with a hefty fine and was banned from entering the country for two years. At the time, Snoop's legal representative in Norway said the rapper "can live with the decision" and had no immediate plans to appeal it.
8. Lily Allen
Lily Allen was once temporarily banned from performing in the United States. Following an incident in London where she was accused of assaulting a photographer, Lily was stripped of her US work visa. Upon arrival in the US, she spent hours talking to customs officers and was eventually allowed to continue to her destination without a work visa.
"Lily doesn't know why it happened, she is quite shocked, but her LA schedule carries on as planned. She's due back in the UK at the end of the week to continue work on her second album, and we're sure all this will be sorted out in time for her American tour. It's in the hands of the relevant authorities and these things take time. The most important thing to her is her fans. She does not want to let them down," her rep said at the time.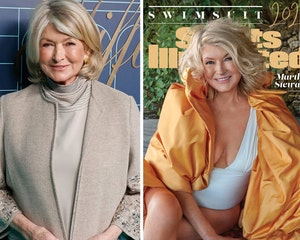 Martha Stewart Admits to One Cosmetic Procedure But Denies Plastic Surgery After Sports Illustrated Swimsuit Issue
9. Martha Stewart
In 2008, Martha Stewart was banned from entering the UK following her legal trouble in the US, which resulted in a short jail sentence. Despite serving her time years prior, Martha was not granted a visa to make several scheduled appearances.
"Martha loves England and hopes this can be resolved and that she will be able to visit soon," her spokesperson told the Daily Telegraph at the time.
10. Miley Cyrus
Miley Cyrus was once allegedly banned from China after a racially insensitive picture of the singer surfaced where she could be seen pulling back her eyes, seemingly making fun of Asian people. Despite apologizing for the photos, she was still banned from entry.
"Miss Cyrus has made it clear she is no friend of China or anyone of East Asian descent. We have no interest in further polluting our children's minds with her American ignorance," then Chinese foreign minister Yang Jiechi reportedly said in a statement.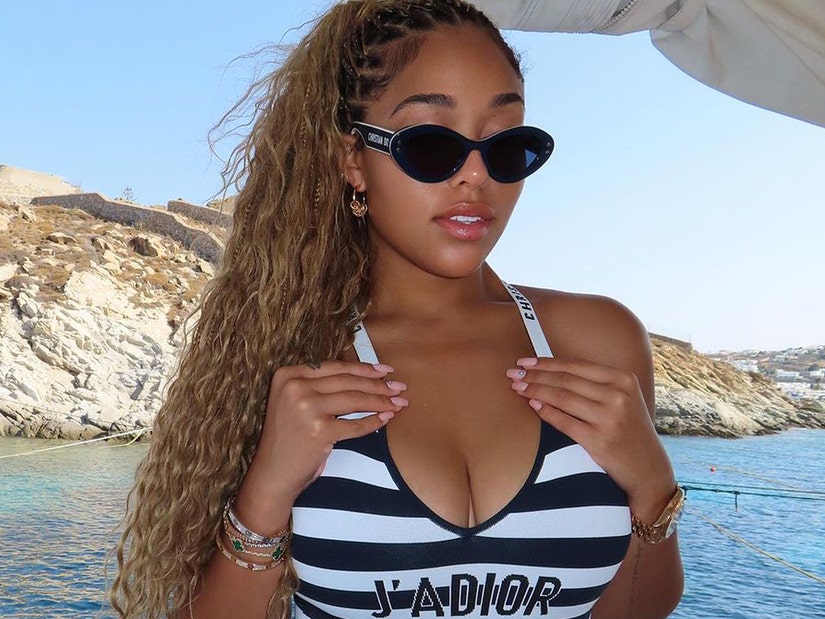 Source: Read Full Article