The numbers are in, and it seems a lot more people were interested in watching The Boys second season premiere than The Mandalorian's.
The Mandalorian returned to Disney+ last week for its much-anticipated second season. Fear not if you are yet to catch up on the season opener as you'll find no spoilers here. It was a terrific return to the series with another episode one cliffhanger ending, just like the reveal of The Child aka Baby Yoda at the end of season one's first episode.
Disney would have been expecting big numbers during season two's opening weekend, but the numbers are in, and they might not be as impressive as the show's creators hoped. According to Reelgood, The Mandalorian pulled in 5.7% of the streaming share during its opening weekend. On the bright side, that's a marked improvement on the 4.4% it managed during the first weekend of season one.
RELATED: Did Giancarlo Esposito Just Confirm The Mandalorian Season 4?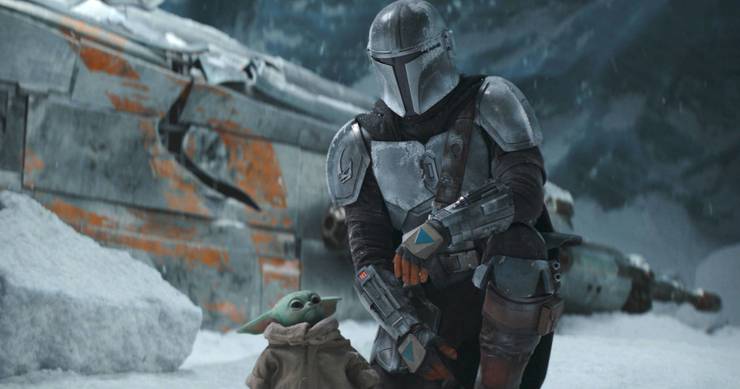 However, its numbers pale in comparison to the opening weekend of The Boys' second season. Amazon Prime's flagship show achieved 7.2% of the streaming share during its own opening weekend earlier this year. That can be attributed to a number of things, but when the mainstream coverage of the two is compared, it comes as quite a surprise that The Boys managed to do so much better.
That's especially since The Boys is a very adult show with a lot of violence, whereas The Mandalorian conforms to Disney's suitable for all mantra. Disney will be able to point to a lot of excuses, however. It was Halloween weekend, a weekend during which people are typically watching scary movies and the like, and above all else, it only accounts for three days.
Chances are that after their scary movie marathons, many Disney+ subscribers will have settled down and finally caught up on The Mandalorian's season opener. It will also be interesting to see an episode-by-episode comparison of the two as The Mandalorian continues. The Boys adopted an episode per week model this year rather than dropping an entire season all in one go. It would appear that worked wonders, as the show is now bigger than ever.
Source: Reelgood
Source: Read Full Article