Princess Diana was known and loved the world over. Princess Diana's death anniversary falls on August 31, when the beloved Princess was killed in a 1997 car crash in France. After her marriage troubles with Prince Charles were highly publicized, she and her husband divorced. That divorce was finalized in 1996. Diana went on to find love with filmmaker Dodi Al-Fayed.
Al-Fayed was also killed in the crash, as was the driver, Henri Paul. It was generally accepted that Paul was speeding to outrun the paparazzi when he lost control of the car, but there have always been some questions. Whatever caused the deadly crash, Diana's death sent shockwaves all around the world and devastated her family.
Princess Diana's funeral was watched all over the world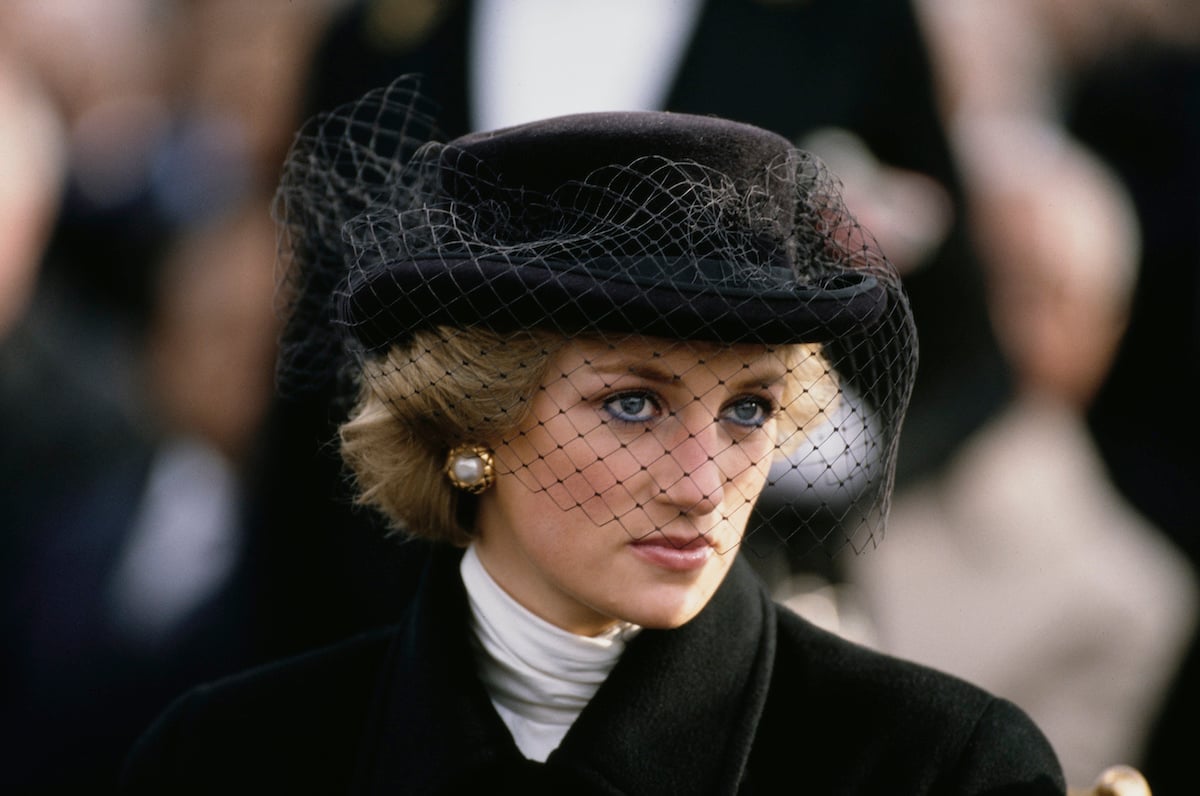 Princess Diana's funeral was televised, and people from all over the world watched the funeral. There are images burned into the public consciousness from that day, including Princes William and Harry in the procession and the moving eulogy by Diana's brother, Charles Spencer.
His moving eulogy sparked both tears and applause the world over. The Earl of Spencer spoke highly of his older sister. USA Today has a text of the eulogy. In it, Spencer spoke of Diana's efforts toward good, her mothering instinct, and her difficulty in navigating the criticism that she got. Spencer said:
"Diana explained to me once that it was her innermost feelings of suffering that made it possible for her to connect with her constituency of the rejected."
He also said that she was, at her heart, a childlike and insecure person. She attempted to do good not just because it felt good, but to overcome what she thought of as her own inherent unworthiness.
But, he said, "fundamentally she had not changed at all from the big sister who mothered me as a baby."
He ended the eulogy by speaking directly to Princes Harry and William. He spoke of Diana's love and protectiveness toward her children and promised them that, while he would never know the depth of their grief, they would always be loved. 
What were Princess Diana's last words?
It wasn't until 20 years after the accident that Princess Diana's last words were made public.
One of the firefighters who was first on the scene of the tragic accident tended to the injured woman. Sergeant Xavier Gourmelon said that he honestly thought that Diana would survive the crash. Her only visible injury was her shoulder, he said, according to The Independent. 
On the twentieth anniversary of Princess Diana's death, Gourmelon said that she uttered her last words. Diana said:
"My God, what's happened?"
Gourmelon also said that neither Princess Diana or Dodi Al-Fayed, the other passenger, were wearing their seatbelts. The family said that that was uncharacteristic of Diana.
Princess Diana's death has left a tragic legacy
Princes William and Harry have been outspoken about what they felt led to their mother's tragic death. Princess Diana's last photo with son Prince William saw her laughing and smiling, a reminder the young Princess had a close relationship with her sons.
The most famous interview, and perhaps most infamous as well, that Princess Diana gave was in 1995. In that interview, BBC journalist Martin Bashir gained one-on-one access with Diana, and she spoke of the marital issues with Prince Charles, his affairs, her depression, and her bulimia. It was an interview that changed how the world perceived not only Princess Diana, but how they viewed the entire royal family as well.
Princes William and Harry have both accused Bashir and the BBC of lying and manipulation to get Diana to speak as she did, according to NPR. They both said that the fallout from that interview directly influenced what happened later. 
Prince William called learning of his mother's death his saddest memory. He was at Balmoral Castle in Scotland when he learned of the tragedy, says People. Prince William said that he found "comfort and solace in the Scottish outdoors" and that, as a result, he feels a deep connection with Scotland.
Prince Harry had a more volatile reaction. NBC tells us that he felt angry about what had happened and that there had been no justice. During his interview with Oprah, he said he fell into alcohol and drugs in the wake of his mother's death and felt completely neglected by the royal family.
Source: Read Full Article