After nearly 400 years, the island of Barbados has cut ties with the British monarchy and removed Queen Elizabeth II as its head of state to become a republic. On Nov. 30, 2021, Barbados inaugurated its first president Sandra Mason.
Following the news, some royal watchers recalled times when members of the queen's family visited the island but no trip by a royal stood out quite like Prince Harry's in 2016. It was during that visit that the now-Duke of Sussex hung out with recording artist Rihanna and awkwardly answered some questions about his sex life. Here's what the prince was asked and how he responded.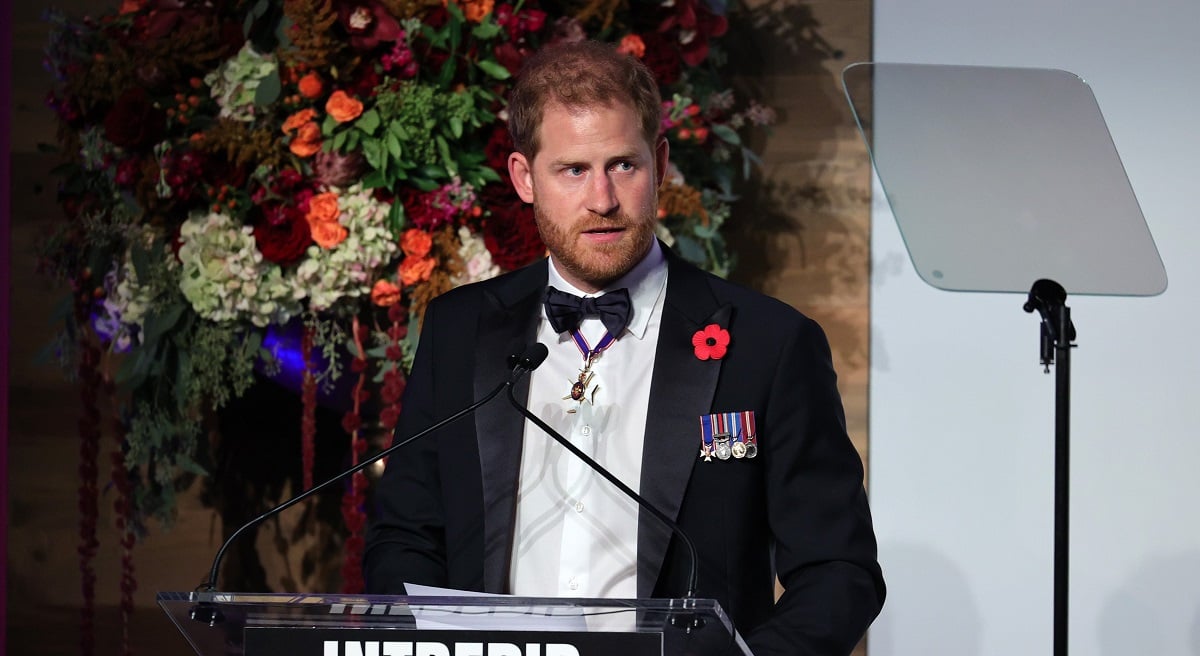 Prince Harry met Rihanna during an event in Barbados
On Nov. 29, 2016, Prince Harry arrived in Barbados for a tour to celebrate the queen's 90th birthday. While there, he met Rihanna and they shared the stage at a concert on the 50th anniversary of Barbados' independence.
A few days later on Dec. 1, which is World AIDS Day, the prince and the Barbadian star attended the Man Aware event held by the Barbados National HIV/AIDS Commission. According to the Express, the duke convinced RiRi to take an AIDS test at an HIV drop-in center. After that, HIV counselor Fabian Sargeant quizzed Harry about his sex life.
The now-Duke of Sussex was quizzed about his sex life
The awkward conversation began with Sargeant telling Harry that a barbershop was the perfect place to raise awareness about HIV testing because it's a place where people tend to spill private details while talking to their hairstylist. Harry agreed saying: "Everybody tells the hairdresser everything."
Sargeant then asked the prince to dispel some sex-related myths about himself and other royals. Sargeant said: "One of the myths is that royalty don't have sex?"
Harry tried to change the subject by replying: "And that royalty has blue blood?"
Sargeant then asked about royals engaging in oral sex. Everyone began to laugh as Harry, who was desperate to get out of the conversation, exclaimed: "I'm not sitting in that chair!"
Queen Elizabeth sent a message to the island when it became a republic
Five years after Harry's visit, Queen Elizabeth sent along a message to Mason and the citizens of Barbados as the island nation became a republic.
"On this significant occasion and your assumption of office as the first president of Barbados, I extend my congratulations to you and all Barbadians," the monarch wrote (per People). "Over the years, our countries have enjoyed a partnership based on common values, shared prosperity, and close collaboration on a wide range of issues, including recent work on climate change," she continued. "It is also a source of great satisfaction that Barbados remains an active participant within the Commonwealth, and I look forward to the continuation of the friendship between our two countries and peoples."
Source: Read Full Article