Khloé Kardashian is facing backlash for comments she made about plus size people in a 2019 podcast interview with Jay Shetty. The comments resurfaced on social media in August of 2021, and now fans are dissecting what she said.
Khloé Kardashian said she 'can't stand' people who complain about their weight
According to InStyle, a TikTok user unearthed and posted footage of Kardashian in 2019 telling Jay Shetty what she thinks about people who complain about their weight. 
"I can't stand people who are, like, eating a bucket of Haagen-Dazs ice cream and they are like, 'I'm so fat,'" she said.
The 'ice cream' comments were made more incendiary by her fake crying.
"And like, they won't work out, they won't change their diet, they won't drink more water, they won't whatever, but they're complaining, complaining, complaining," Kardashian continued. The social media video was also subtitled and posted to Twitter, showcasing the harsh nature of her comments.
The Good American founder continued, saying that plus-size people are in a permanent "victimized state" and don't do anything to change themselves.
"I'm like well, you're always going to be in this victimized state because you're literally not doing any-, you're not being self-aware. You're not even looking at your own reflection, saying, 'okay, what can I do to change things about myself?' It's everybody else's fault."
She said that working out after having her baby was 'agony'
In May 2020, per Today, Kardashian shared how she lost 60 pounds following the birth of daughter True Thompson. During the Poosh livestream, she told sister Kourtney that she exercises "regularly" but doesn't watch what she eats — presumably, even if it's Haagen-Dazs ice cream. 
"In this world, I don't really watch what I eat," she told Kourtney. "That doesn't mean I'm binge eating bags of chips all day. You never know if tomorrow's happening. I would rather put effort into the gym than the kitchen."
She also admitted that working out after the birth was "agony."
"When I first started working out, it was agony," Khloé said. "When I was heavier and when I was more unhealthy, I had no idea what I was doing. I think I started two days a week for the first two weeks, and then I advanced to Monday, Wednesday, Friday."
She noted that it doesn't come easily; but says it's "rewarding."
"I think everyone just thinks, 'Oh, I'm going to work out and I'm going to lose all this weight in two months,'" she said. "It doesn't work that way… It's going to be a long journey, but it's going to be the most rewarding journey."
Social media users accused Khloé Kardashian of being 'out of touch'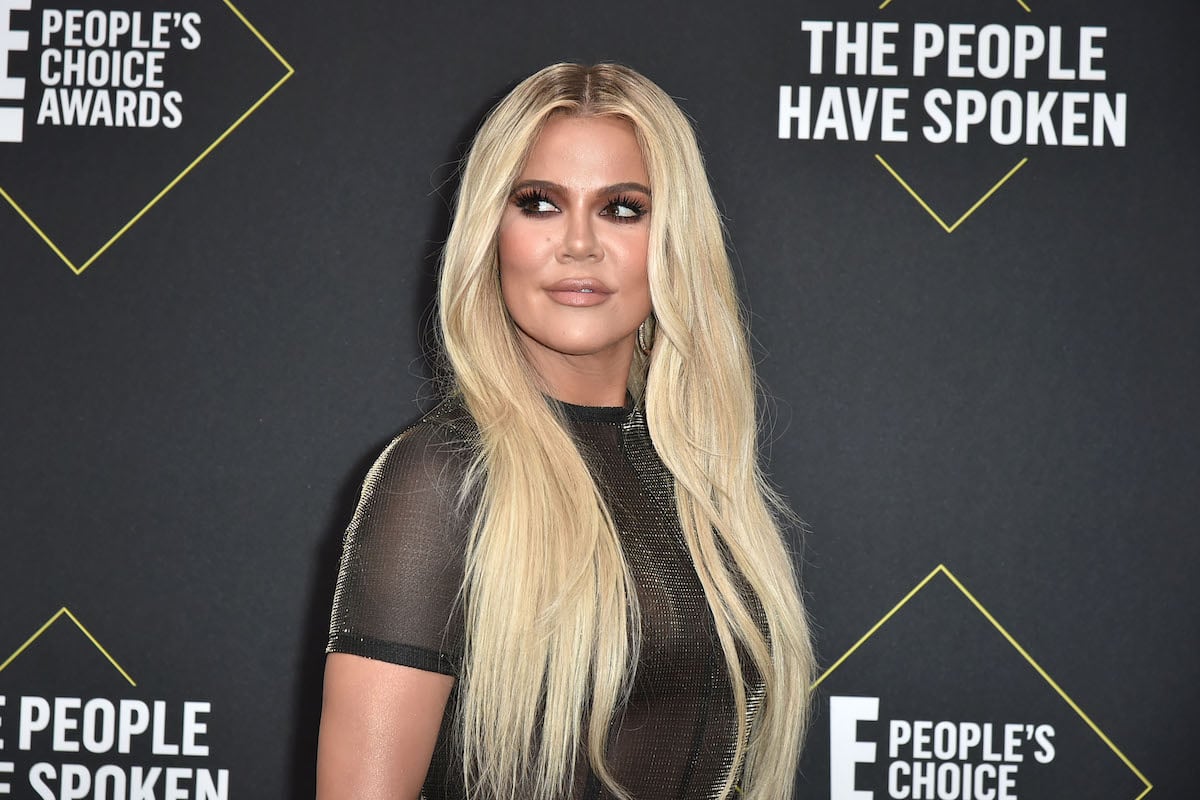 Her encouraging 2020 comments about weight loss and exercise weren't noted by angry social media followers, however, who took her to task for her blunt body-shaming comments in the 2019 video. Some even fat-shamed her right back.
"Because it's just that easy right?" tweeted one person. "She was the fat sister once and so was/is her brother.  Be considerate of those with eating disorders and mental health issues.  Let fat people eat their ice cream in peace." 
Others simply dismissed her comments as tone-deaf and out of touch. "She's so far out of touch from reality it ain't even funny," tweeted another. 
"Easy for her to say when she has everything she needs at her fingertips," read another reaction tweet. 
In any case, the busy mom seems to have had a lesson in the very reality she's accused of avoiding.
Source: Read Full Article