Doctor Strange in the Multiverse of Madness teased Wanda Mazimoff, aka Scarlet Witch (Elizabeth Olsen), searching for her kids from WandaVision. In Marvel Comics, Wanda and Vision's illusory kids, Billy and Tommy, were reincarnated into the heroes Wiccan and Speed, members of the Young Avengers. And it seems like the Marvel Cinematic Universe may head in a similar direction. And fans want to see Doctor Strange 2 cast Finn Wolfhard to suit up as Wiccan from Marvel Comics. Here's everything you need to know about the young hero.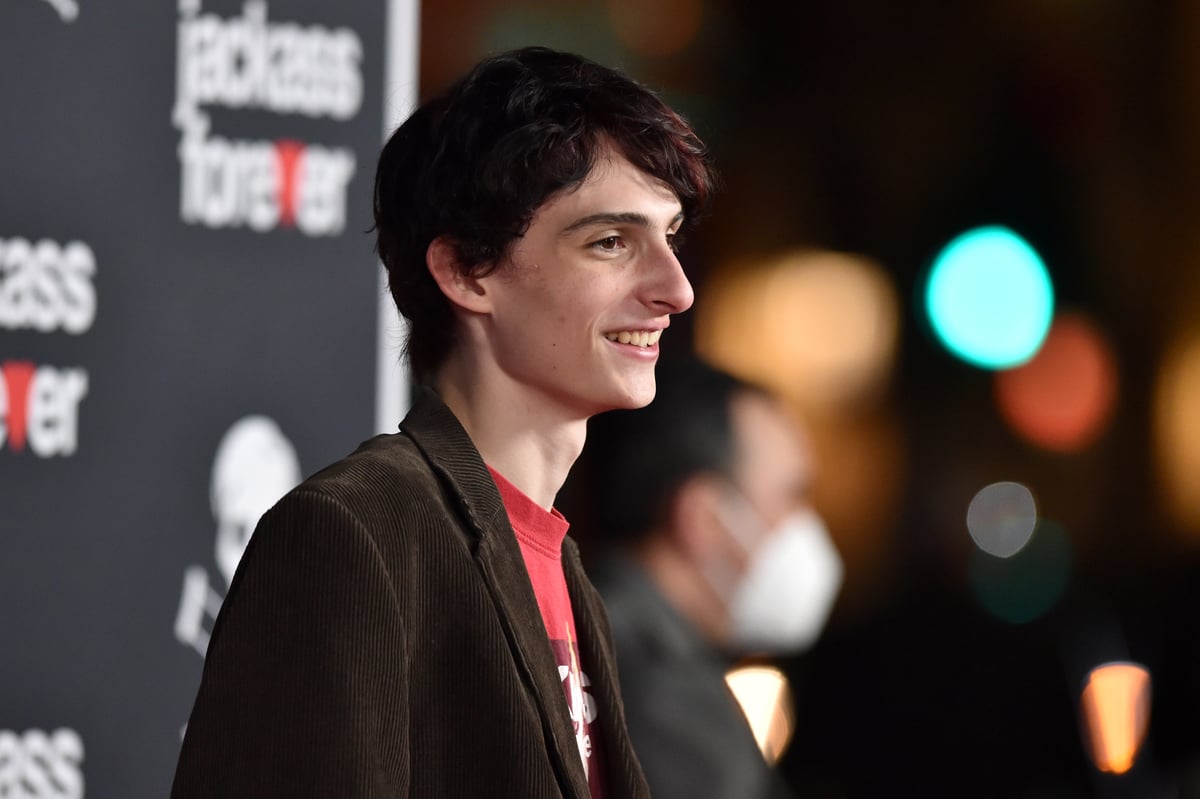 Who is Wiccan in Marvel Comics?
Similar to how Wanda's children were born in WandaVision, Tommy and Billy Maximoff were magical constructs before becoming "lost souls" after Mephisto took them. They then reincarnated into Billy Kaplan (Wiccan) and Tommy Shepherd (Speed).
Wiccan also kept his mother's incredible power to change reality. Iron Lad then recruited him into the Young Avengers to fight Kang the Conquerer alongside some heroes already established in the MCU. Kate Bishop from Hawkeye, Elijah Bradley from The Falcon and the Winter Soldier, and Cassie Lang from the Ant-Man movies all also joined the Young Avengers.
And at one point, Doctor Strange (Benedict Cumberbatch in the MCU) lost the title of Sorcerer Supreme. Doctor Strange then approached Wiccan personally as a candidate for Marvel's next Sorcerer Supreme.
Wiccan and Speed have fought several villains, including Loki, the god of mischief.
Fans want to see 'Doctor Strange in the Multiverse of Madness' cast Finn Wolfhard as Wiccan in the Marvel movie
The Doctor Strange 2 cast has several actors returning to the MCU. Rachel McAdams returns as Christine Palmer, Benedict Wong plays Wong, and Chiwetel Ejiofor comes back as villain Baron Mordo.
New cast member Xochitl Gomez as America Chavez joins the MCU with the power to jump between dimensions.
https://www.instagram.com/p/Ca5zVP9rvzF/
We have even heard rumors of Patrick Stewart as Charles Xavier from the Fox X-Men movies.
And while other versions of Wanda's kids have been rumored to appear, Marvel Studios has kept their secrets under wraps. However, fans wanting to see Finn Wolfhard (Stranger Things) got their wish when a fan artist edited him into the superhero role.
Wolfhard sports the iconic costume in the fan edit, ready to tackle some multiversal trouble with his brother.
Could Billy Kaplan take over the title of Sorcerer Supreme after Doctor Strange and Wong?
In Marvel Phase 4, the studio has slowly introduced several major members of the Young Avengers team, including Marvel siblings Wiccan and Speed.
And unfortunately, actors cannot play parts forever. Could Marvel plan to line up Wiccan to take over the Sorcerer Supreme title from Doctor Strange?
Right now, it's hard to tell. No version of Billy is active outside of Marvel Comics. And Wong holding the title of Sorcerer Supreme, it seems more likely that Wong may continue holding the title. Even Wanda has a better chance at becoming the Sorcerer Supreme.
Fans can watch everything unfold when Doctor Strange in the Multiverse of Madness releases on May 4, 2022.
Source: Read Full Article