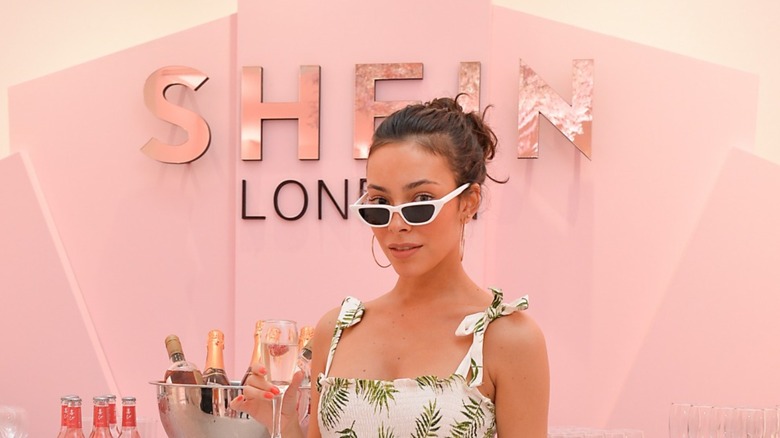 Online shopping has been a thing for a while, but since the COVID-19 pandemic hit in 2020, the practice has dramatically increased. In fact, recent research found that online retail sales increased by around 32.4% in 2020 (totaling to approximately $105 billion USD), whereas Q1 of 2021 showed a 39% increase, according to Digital Commerce 360. One website that has seen incredible revenue growth during the pandemic period is SHEIN, an online fashion retailer founded in China in 2008. The brand's earnings reached around $10 billion USD for 2020 (more than a 100% increase from 2019), according to Business of Fashion. 
SHEIN's success is likely rooted in their wide selection of apparel, quick shipping and cheap prices, because, let's be honest, the fact that one can find an outfit for virtually any type of event for under $50 (we're talking top, bottoms, shoes, and matching purse) is pretty appealing. To top it all off, SHEIN is seemingly always on-trend! Any cute styles you see on your favorite celebs or IG influencers, you can probably find on SHEIN. For that reason alone, you should check them out ASAP for a bit of summer shopping. And to help make your browsing a little easier, we've created a list of our favorite skirts from the site.
You're going to want to pick these mini skirts up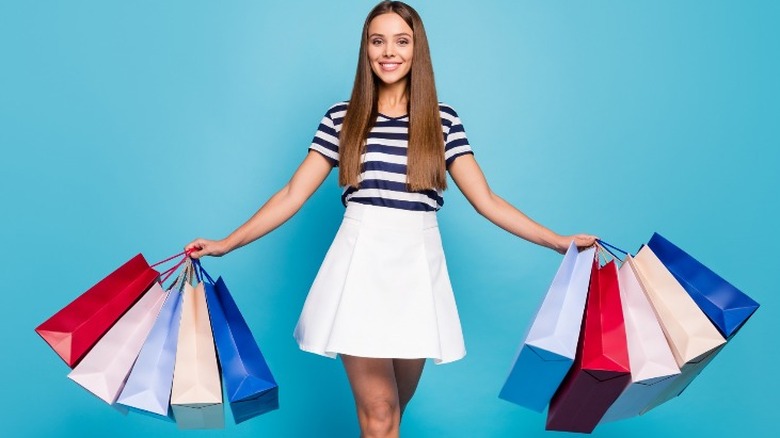 Mini skirts are a summer staple for anyone's wardrobe. These are our favorites from SHEIN's best-selling minis. First on our list is the High Waist Buckle Belted Plaid Skirt ($11). This plaid skirt is perfect for a day at the museum or a night out with friends. It also features a belt buckle that instantly makes it appear fancy and polished. Pair it with heels and a black tank for a cute preppy look.  
Check out the Pocket Detail Wrap Skirt ($15). This number, which features a belt buckle and a high slit, is the ultimate "cool girl" skirt. It's also designed with an elastic waistband for a comfortable fit. Get a casual, yet attention-grabbing look by pairing it with a bold-colored top and sneakers. Finally, add a pop of color to your look by sporting the Faux Patent Leather Bodycon Mini Skirt ($11). This high-waisted, skintight mini comes in hot pink and red, and is sure to draw attention to you. You can rock it casually with sneakers and a T-shirt, or a bandeau and heels (if you're aiming for a spicier look). 
These midi skirts are too cute to ignore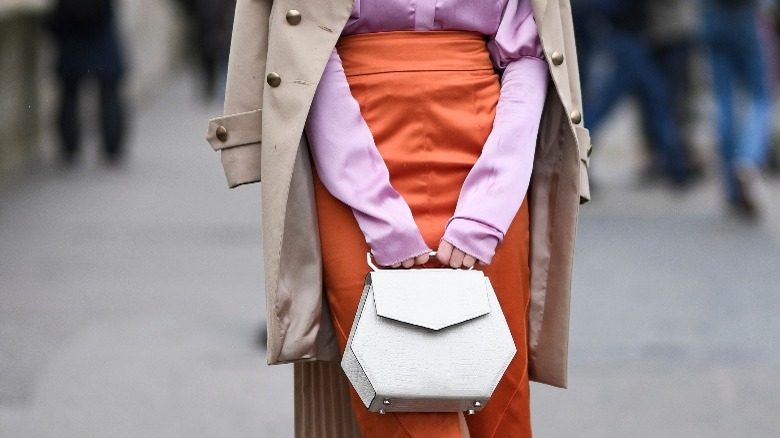 A midi skirt's length, which can fall anywhere between the mid-calf to knee, is revered for being elegant and classy. It's the perfect length in the eyes of many as it's not too short, but not too long. First up from our midi skirt picks is the Side Stripe Rib-knit Drawstring Waist Skirt ($11). This skirt is a bit on the sportier side, but that's why we love it. It's form-fitting enough to show off your figure, but casual enough to rock with a crop T-shirt and sneakers, making it ideal for everyday wear.
Next on the list is the Ruffle Hem Leopard Print Skirt ($14). This fun skirt is top-tier for date night. It's designed with a ruffled hem and a playful slit over the right leg so you can show off some skin. Team it with a black blouse and black sandals for a sexy ensemble. Last up is the Split Back Ruffle Hem Grid Skirt ($7). This figure-hugging pencil skirt is exactly what you've been missing for the office. It features a classic plaid pattern, ruffled hem and a slightly cheeky slit in the back. Rock this elegant skirt with pumps and a white blouse to dominate the boardroom.  
These maxi skirts take the cake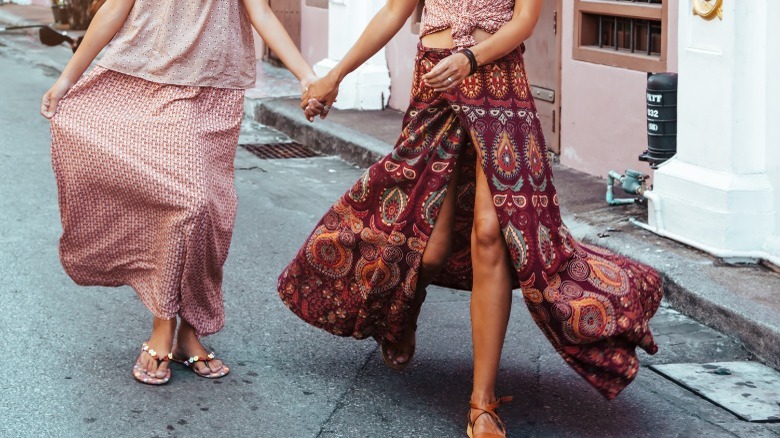 Maxi skirts are one of those versatile items that one can sport no matter the season. In the winter, they can keep you warmer than a shorter skirt, and in the summer, they can protect your legs from the sun's UV rays while offering more breathability than pants. Here are our top choices from SHEIN's most popular maxi skirts. Starting off the pack is the High Waist Zip Back Knot Swing Skirt ($22). This flared skirt features a cute bow-tie waist and comes in three summer (and winter) friendly colors. It is a perfect choice for a lunch with friends or even watching the races (if you're into that), just add a fancy Derby hat!
A second fan-favorite is the Zipper Side Pleated Satin Skirt ($21). You'll want to wear this loose-fitting, dusty pink number in the summer because what screams "summertime fine" more than a gorgeous pink skirt. Its pleated design and satin texture also exude enough glamour and sophistication to make you feel like the beautiful princess you are. Concluding our list is the Tropical Print Self Tie Wrap Skirt ($22). You're going to want to throw this playful tropical print skirt in your suitcase for every one of your post-COVID vacations. It practically screams walking along the beach under the moonlight with bae. 
Source: Read Full Article