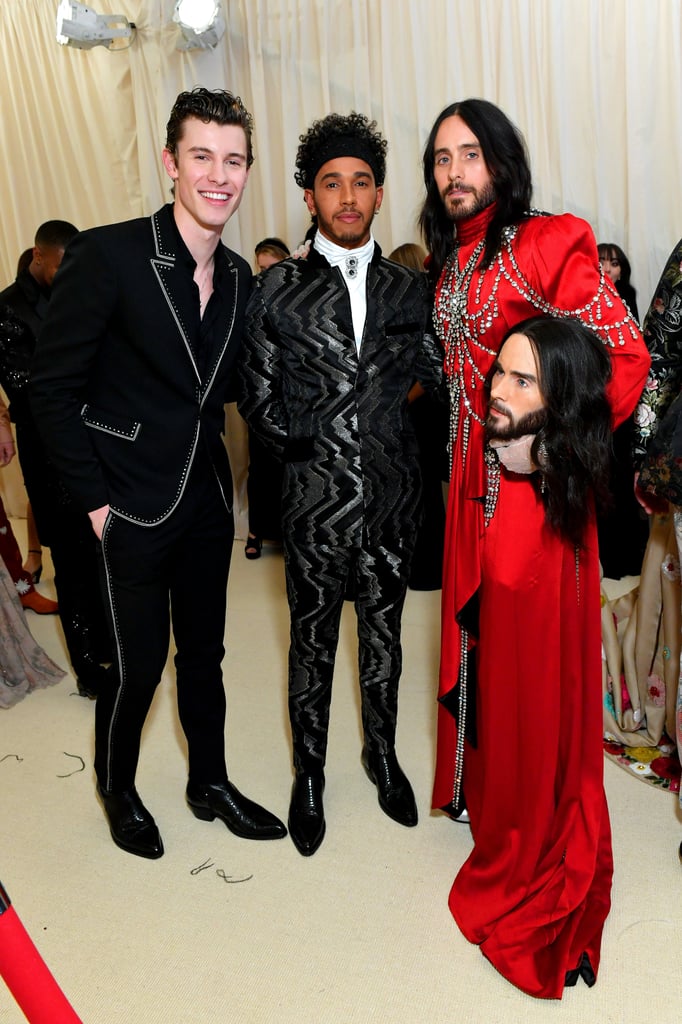 The Best Dressed (and Campiest) Men of the 2019 Met Gala

What is "camp"? was a question on many people's minds leading up to the 2019 Met Gala, the theme of which was "Camp: Notes on Fashion." You can read one of the many explainers that are out there, sure, but after last night's red carpet, here's what we can tell you camp is. Camp is Katy Perry showing up dressed as a chandelier (and inexplicably changing into a hamburger costume just hours later). Camp is Kacey Musgraves channeling Malibu Barbie and driving up in her own Barbie car. It's Lady Gaga making making five outfit changes before even making it to the front door and Lizzo in head-to-toe flamingo pink from her Marie Antoinette-esque wig to her feathery cape. Camp includes a touch of Cher and a hint of David Bowie (two iconic references many of the hair and makeup artists name-dropped last night as inspiration), and if your ensemble doubles as a performance piece (here's looking at you Zendaya), then all the better.
But it wasn't just the women who went all out channeling the gala's theme. The male attendees used the opportunity to flex their sartorial muscles and get creative. We saw custom-made suit jackets in bold prints and covered in embellishments. We saw kilts and capes, mile-long trains and velvet tuxedos, and sheer blouses and simple anoraks. And who could forget Billy Porter's grand (and gilded) entrance and Jared Leto's interesting accessory choice (err . . . umm . . . his own head?). Their looks were full of color and texture and excitement, something we hope to see more of in the future — theme or no theme.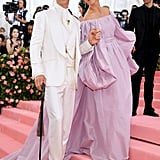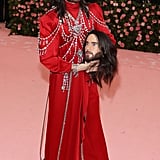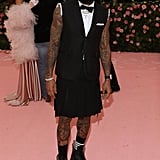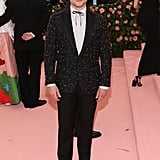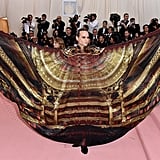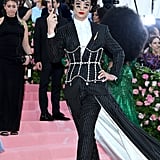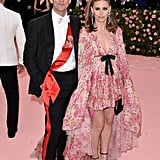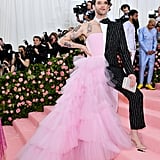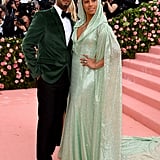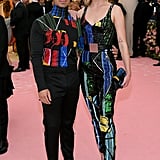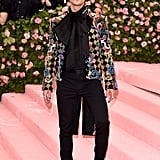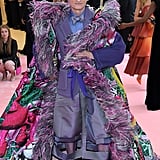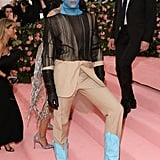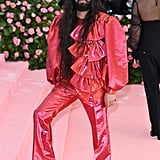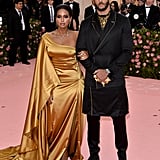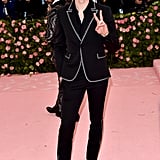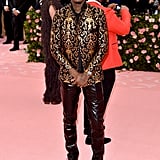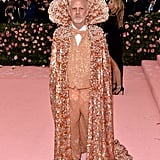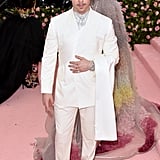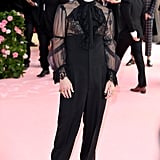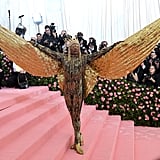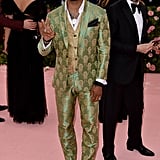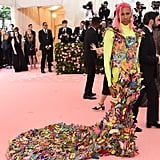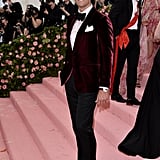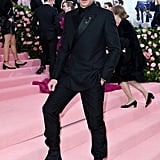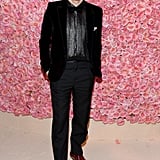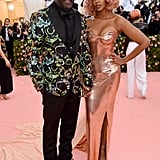 Source: Read Full Article