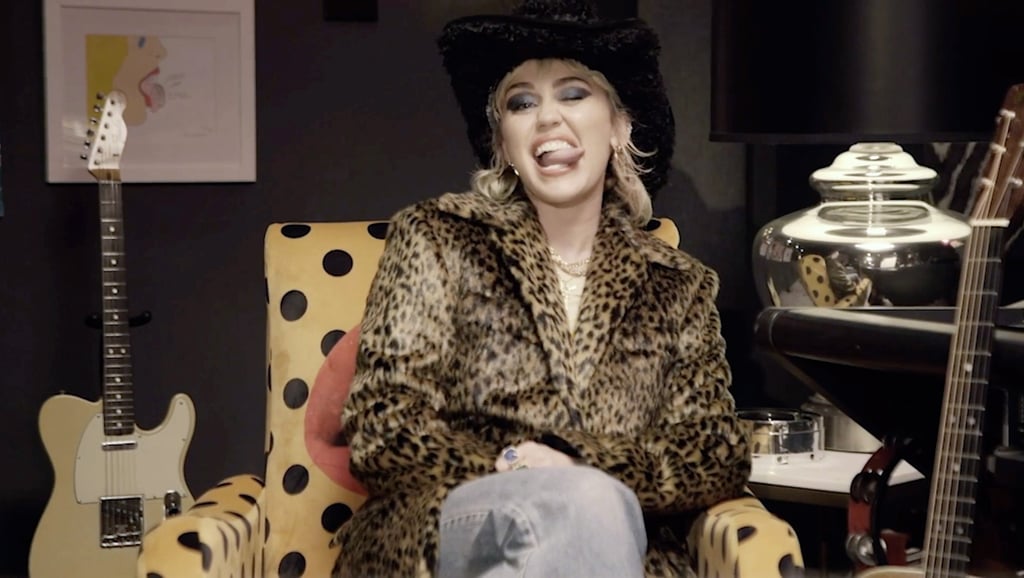 TBH, We Could Totally See Dolly Parton Copy Miley's Billboard Women in Music Outfit

Miley Cyrus may be at home like the rest of us, but she still found a way to show off her badass style for the virtual Billboard Women in Music event on Thursday night. The singer presented her godmother and iconic country singer Dolly Parton the first-ever hitmaker award during the show. Cue the awws!
For her virtual appearance, Miley mixed her go-to rock 'n roll style with a flair of country. She wore a fuzzy leopard-print coat with light-wash jeans and a handful of necklaces. She finished her look off with a black cowboy hat, which was surely a nod to the iconic country singer. Cyrus gushed about her "very precious fairy godmother," saying, "I've never met anyone that doesn't like Dolly Parton, and it's safe to say if they don't like her, it's only because they love her." Can't you feel the love?! Keep reading to see all angles of Miley's outfit ahead. Then, watch the precious moment between Miley and her godmother Dolly, too.
Source: Read Full Article