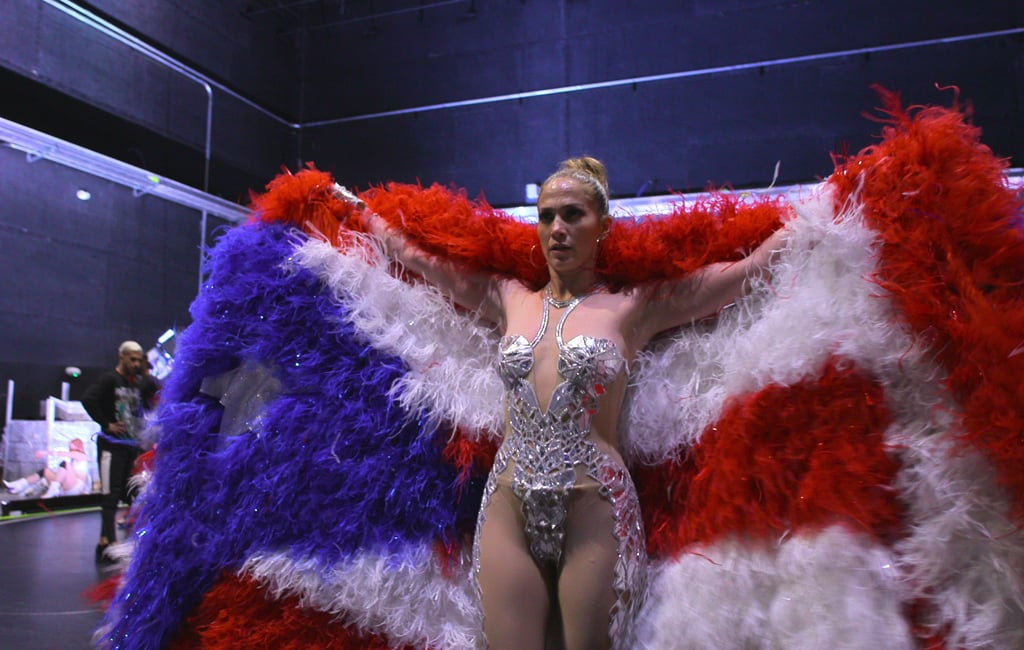 J Lo Says She Wanted to Leave Hollywood After Jokes About Her Green Versace Dress

Jennifer Lopez's "Halftime" documentary just dropped on Netflix, offering an exclusive glimpse at the superstar's life during a particularly busy time. The film primarily focuses on how she prepared to headline the 2020 Super Bowl halftime show in the months following the release of her hit movie "Hustlers." She called the NFL event "an incredible opportunity to show the world who I am." For that major performance, Lopez wore several custom Versace outfits. Most notably, she stunned in a sheer bodysuit with silver reflective embroideries that lined her legs and formed a halter neck top.
While going behind the scenes of her rehearsal, Lopez welcomed viewers into her inner world, sharing her thoughts on the iconic jungle-themed Versace gown she wore to the 2000 Grammys. She revealed she chose it at the last minute, going against people who told her she couldn't pull it off. As it would later turn out, J Lo's green Versace dress was an instantly iconic red carpet moment — so much so that it essentially led to the creation of Google Images.
Source: Read Full Article