There's a level of coolness that comes with wearing a pair of shoes or a bag that no one else has — or more precisely, that no one else could get their hands on. It's a tried and true formula for streetwear brands after all: release just the right amount of product to just the right crowd to stir demand while cutting supply short to maintain a level of exclusivity. Luxury fashion brands have long since used the same playbook to stir demand — albeit by strangling access by way of price instead of demand.
That's not the sort of model that Telfar Clemens or his fans want to cultivate. On Monday, his namesake brand announced the launch of the Telfar Bag Security Program, whose premise is simple: everyone who wants one of the brands coveted Shopping Bags (and there are many) gets one. All they have to do is preorder one of the bags, which start at $150 USD and will be available in every color and size, and wait to receive their purchase by January 15, 2021. No drops, no bots, no fuss. Just bags.
Fifteen years after its founding, Telfar isn't merely ahead of the game, it's changing the rules altogether — and more than living up to its slogan of "Not for you, for everyone." HYPEBEAST spoke to Clemens via email about the new Bag Security Program and how to create fashion outside the rules of exclusivity and scarcity.
The Telfar Bag Security Program will run for just 24 hours, from Wednesday, August 19 at 9 a.m. EDT to Thursday, August 20 at 9 a.m. EDT at Telfar's webstore. Will the brand bring back the program or expand it to other Telfar projects? "Time will tell," Clemens says.
Telfar
How did you and your team conceive of the Bag Security Program? When did you first decide you needed to try a new model to ensure everyone who wanted a bag could purchase one?
We thought of it last week. We have been doing our own thing for fifteen-plus years — this is no different.
This summer has seen backlash on social media to resellers of Telfar products. Was the Bag Security Program developed as a response at all to those reselling the Shopping Bags at a higher price?
When it comes to resellers, we don't hate the player — we just want to change the game.
To be honest it's exaggerated anyway. Without any resellers and bots the situation would be roughly the same. A lot of people want bags.
An instant sell-out and high resell price can often be seen as a sign of "success" for a product. But many of the Telfar fans on social media seem to reject that. Why do you think your audience has been so vocal in asking shoppers to purchase from the source?
We can feel that. We are not really like any other brand though. Our People actually understand that. Our thing is about value without scarcity — which is the real "grail."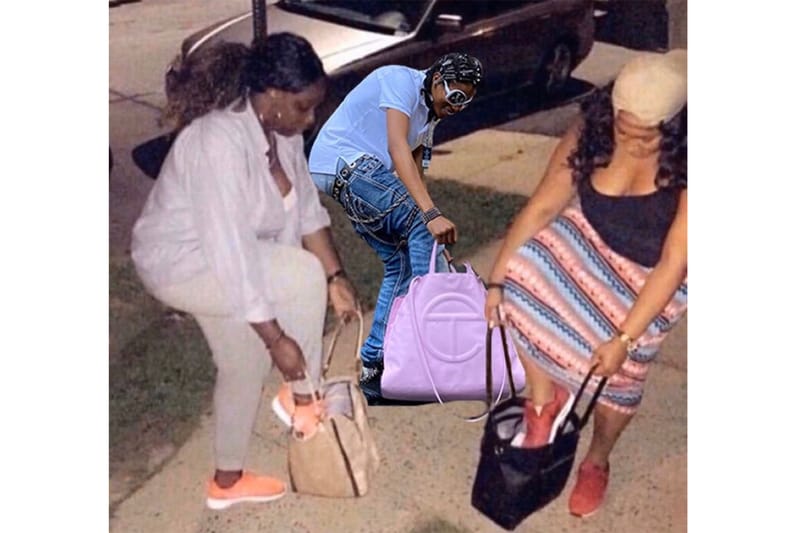 Telfar
So much of fashion has been built around exclusivity — be it through high price or scarcity — why did you want to eschew that in favor of a model of accessibility?
Think of it another way — everyone is competing with each other in the same space, and we have our own paradigm. We own that, and we share it.
Inclusivity and diversity have become crucial selling points for fashion brands in the past few years, in particular with luxury brands hiring diversity and inclusion officers. Do you feel these changes are moving in the right direction? Could fashion ever move away from relying on exclusivity?
We are not "inclusive" — we are Black-owned and non-gendered since 2004. We went from marginalized to tokenized quick. Our move was to build our entire company within our own community — from customers to collaborators — and to one day be totally independent of the industry.
So to answer your question, I don't know if fashion can work without exclusion — but we've been doing it.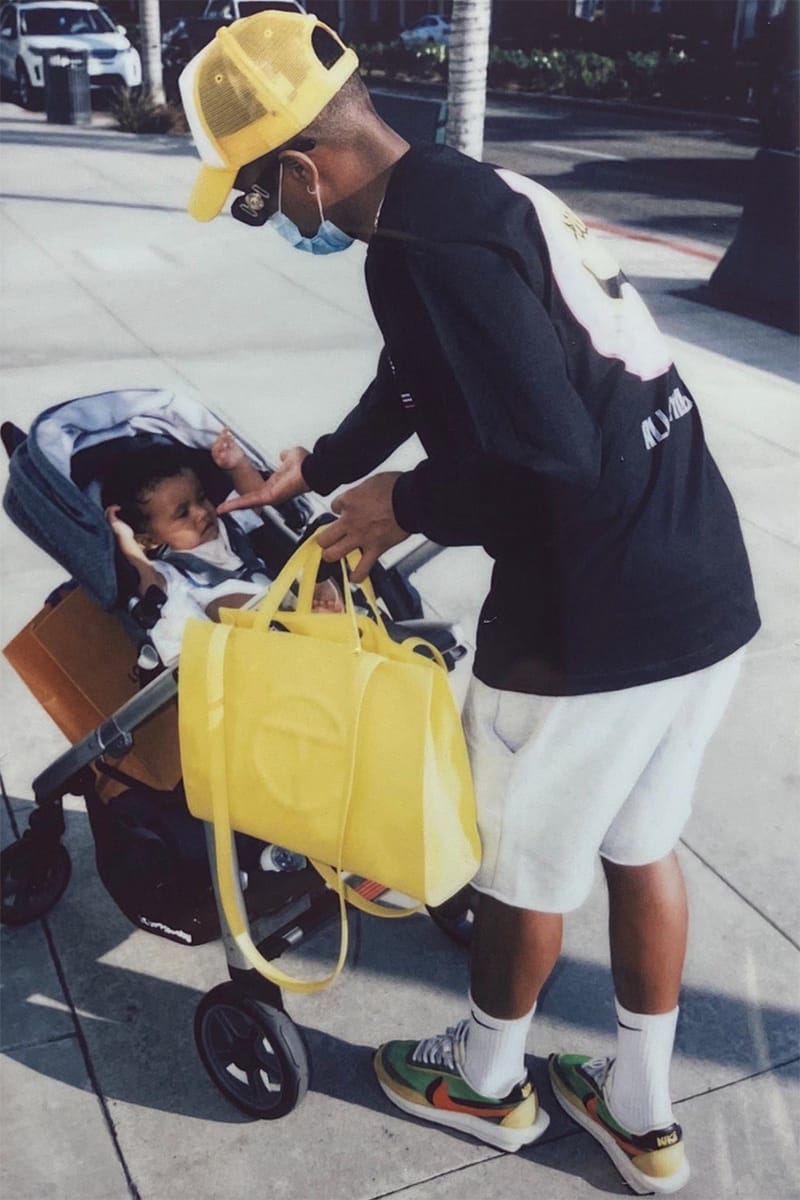 Telfar
Do you believe embracing accessibility can offer a more sustainable model for a fashion brand? What are the risks of meeting the exact demand of a product, rather than undersupplying demand?
For us, we will continue to control our output to some degree but the reason is creative. We want to make sure our customer understands what we are about 360 and have the bag help support the full vision. That's why the presale is only 24 hours.
How has Telfar as a brand evolved thanks to social media? Has the rise of Twitter or Instagram or TikTok since Telfar's founding changed how the brand interacts with its audience?
We never spent a dollar directly marketing the bag. It's been 100 percent organic — so for sure the platforms were a big part of that, but it goes deeper. The bag is for a person that wasn't officially supposed to or allowed to exist five years ago. So the visibility of the bag and the person happened together. That's the phenomenon of it.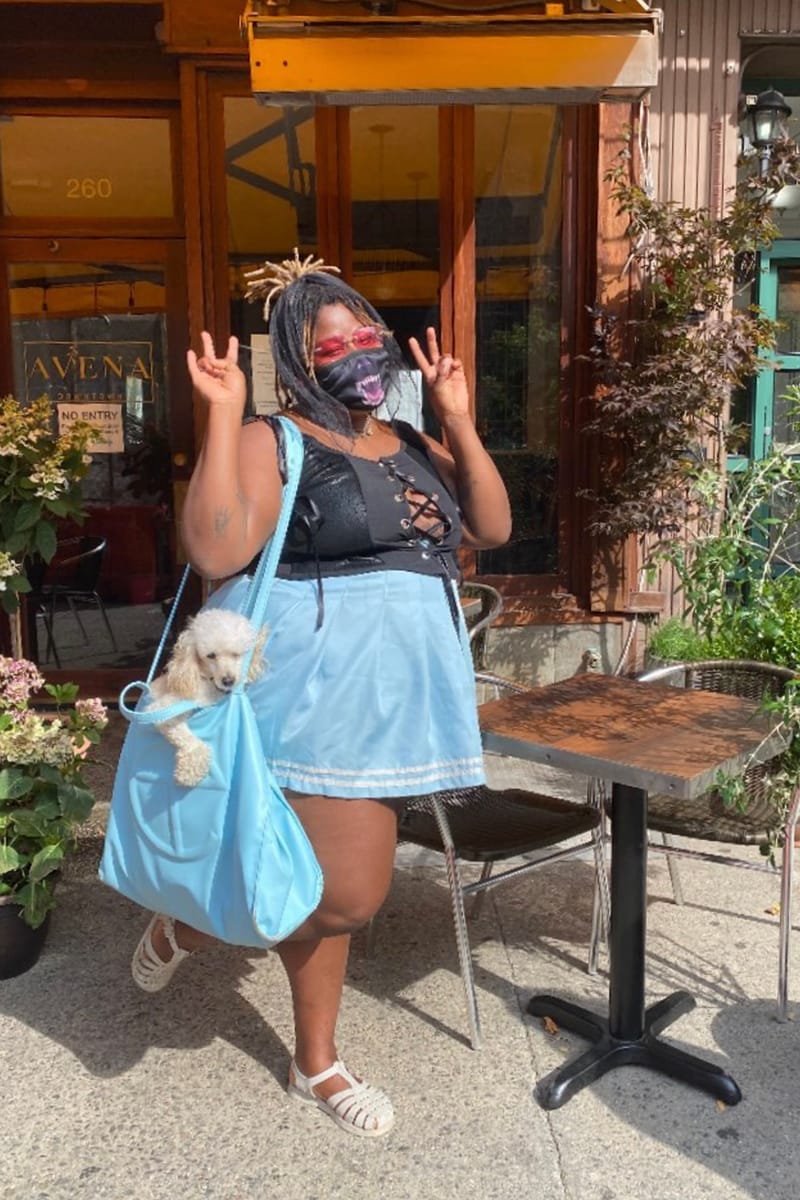 Telfar
The demand for the Shopping Bag hasn't waned in the past few months, even as many are isolating at home as a result of the coronavirus pandemic. Why do you feel the bag and the brand as a whole has remained so popular even in this environment?
The demand was growing exponentially for years. What's different now is The World has been changing faster. We want to keep it moving.
Telfar showed at Paris Fashion Week and Pitti Uomo earlier this year. Was your work received differently in Europe compared to the U.S.? Would the brand return to a European fashion week in the future if it were safe to do so?
We actually flew in our audience to protect the vibe! It's not that we would or wouldn't go to Europe, it's that we don't want to go "back" to anywhere. We want to be as independent as possible from those traditions and move into the future.
Source: Read Full Article