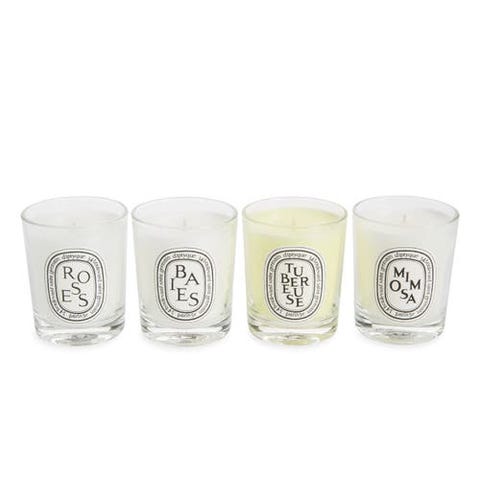 These are the four scents:
Baies (Berries): A fruity scent made up of blackcurrant leaves and a bouquet of roses. It's so popular it often sells out on Diptyque's site.
Mimosa: A cozy, fresh smell that evokes flowers in bloom.
Tuberose: A calming, grassy scent that evokes summer days in the south of France with fruity, milky notes.
Roses: A classic, timeless scent that is even better than an actual bouquet of roses because it'll last you longer.
Doesn't that all sound delightful? The possibilities are endless with this set: Put one in every single room. Light one when you stream a virtual yoga class and mindfully place it far away from your mat. Gift a couple of the candles to some friends—although, since this is such a rare deal we won't blame you if you hoard them all to yourself.
Nordstrom's Anniversary Sale runs until July 31, so make sure you snag this deal while it's happening (and still available!!).
Source: Read Full Article